2018 is going to be exciting for many reasons – one of them would be an expansion of our Retailer Support Program and awesome In-store Event Kits, such as this one, for Imperial Settlers Card Game!
Portal Games developed a Retailer Support Program to help promote board games hobby and allow fans of our games to meet one another and play together in their Favorite Local Game Stores. We strongly believe in local board gaming communities and we know how important it is to check out the game first, or have the reassurance, that the game would be supported after release.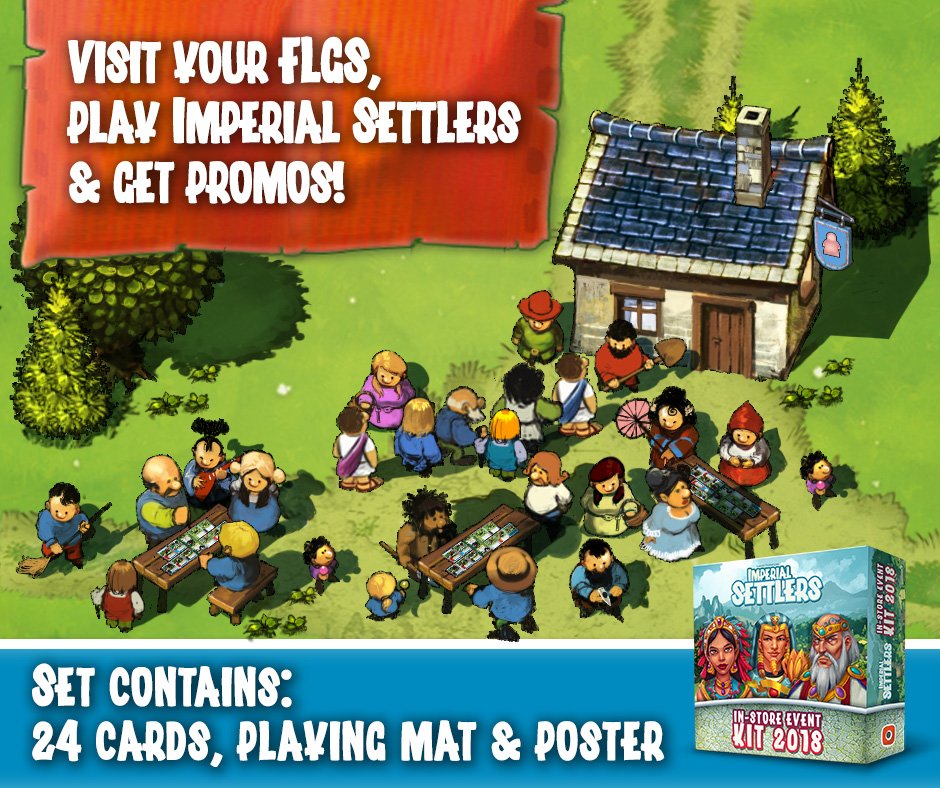 And there is no better way to kick start this program into the 2018, than to release a In-Store Event Kit for our bestselling evergreen Imperial Settlers.
In this kit we offer three cards for each base faction with a unique artwork in a "panorama view". This artwork can be put together into one huge art piece – when a player puts all three faction cards next to each other, it creates one big amazing scene from the World of Settlers. In the kit there are going to be two sets of those cards (24 cards total).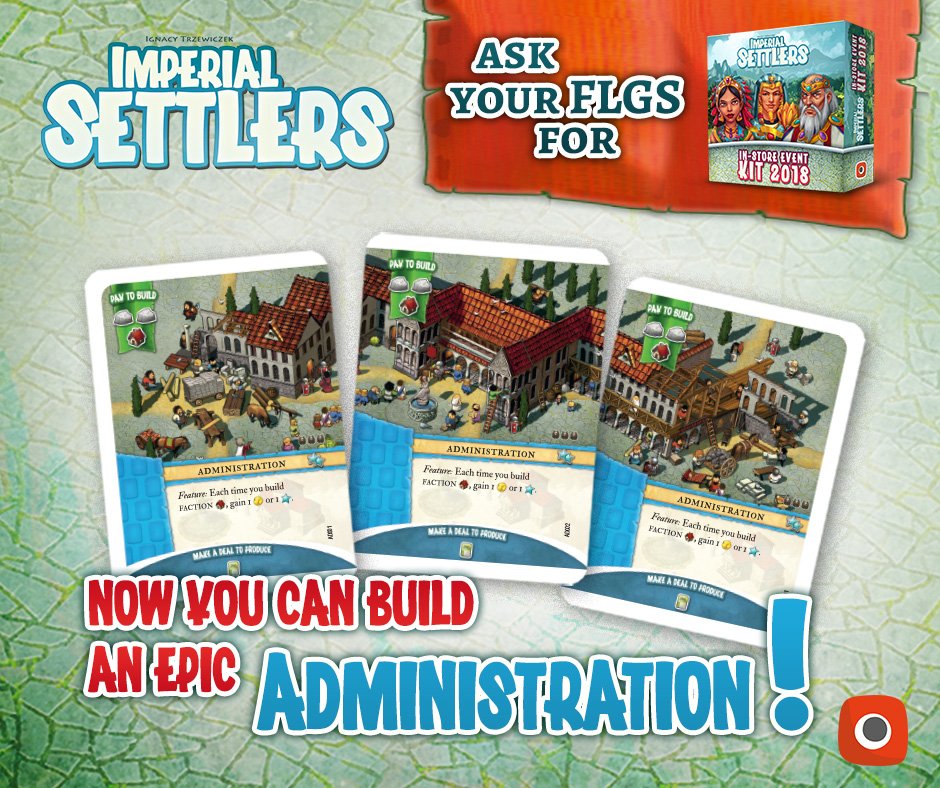 Additionally, the kit will include a big playing mat (23×13″) for Imperial Settlers, that may be used as a main prize during the tournament.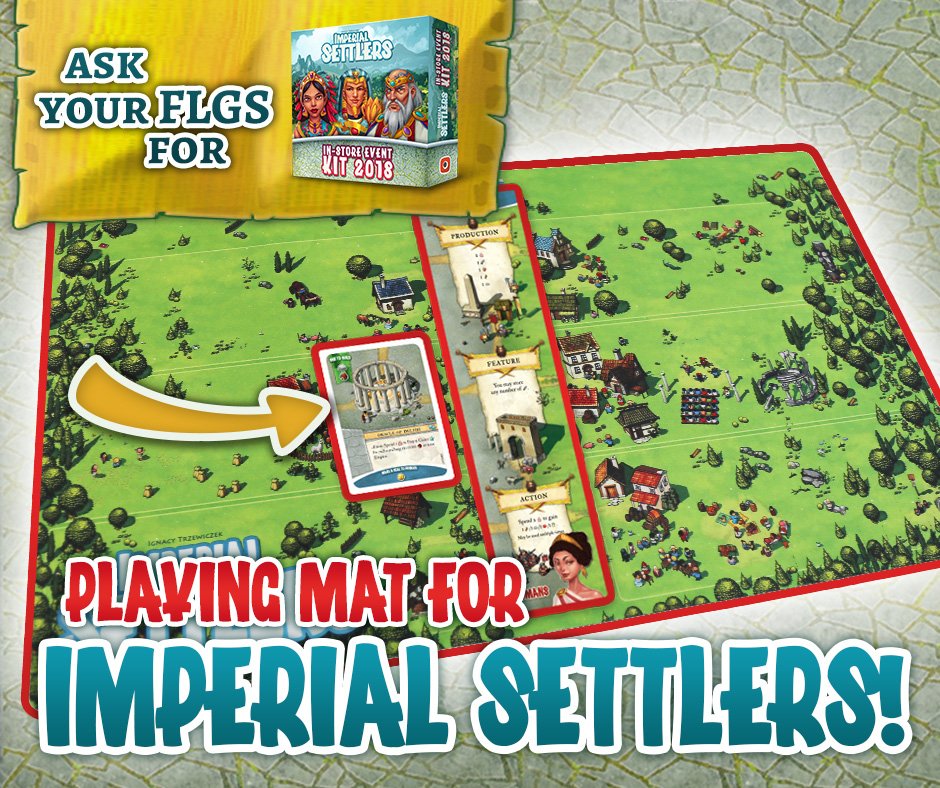 RELEASE DATE: 2 February 2018
Ask your Favorite Local Game Store to support your favorite games from Portal Games by participating in our Retailer Support Program. Visit our webpage to learn more details: https://rebrand.ly/RSP