PORTAL Games
Neuroshima Hex: Mephisto
News
Sorry, no news for this game.
Neuroshima Hex: Mephisto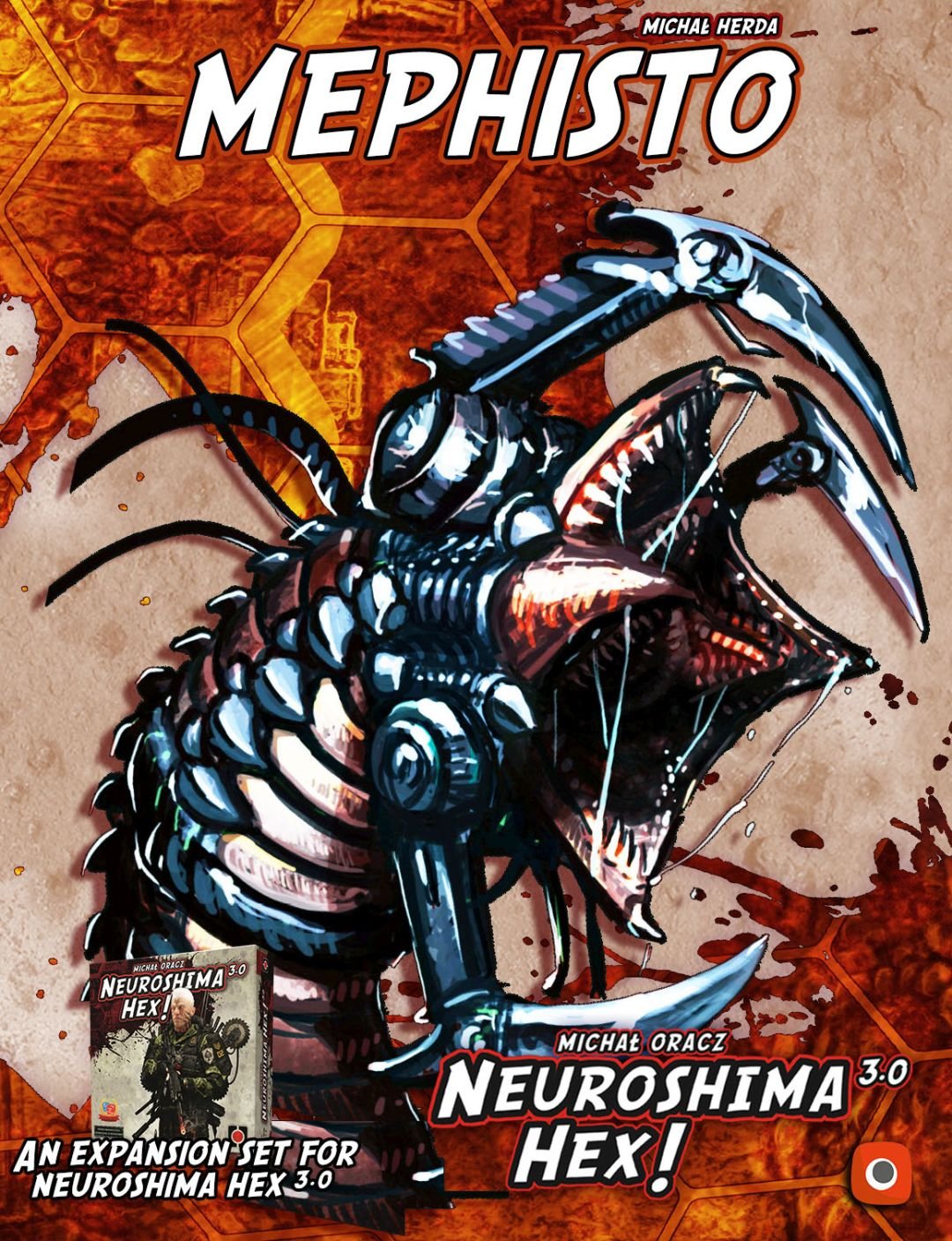 Time: 30 min
Players: 2-4
Ages: 8+
MSRP: $10.00
Anomalies originating from radioactive bomb craters generate such monstrosities that prewar scientists would never imagine. Mephisto is a giant worm, a unique synthesis of flesh and steel, which can be a serious threat to even well-armed forces. Contaminated crater – Mephisto's territory – is a tempting shortcut route and a source of resources, but too often it becomes a graveyard for newcomers.
RULES
English Rules
CONTENTS:
35 Mephisto tiles
2 wound tokens
2 Mephisto HQ tokens
2 Quill token
4 Implant tokens
1 replacement tile
1 rulebook
Welcome to
PORTAL GAMES
We are bookworms. Movie maniacs. Story addicts. We grew up reading Tolkien, Howard, Herbert, Dick, Lem… We were watching Willow, Blade Runner, Never Ending Story, Robin Hood…
And yet, we don't write books… we don't make movies. We don't make those things, because we make games. We make games that tell stories.