Michał Oracz
Neuroshima Hex: Doomsday Machine
Neuroshima Hex: Doomsday Machine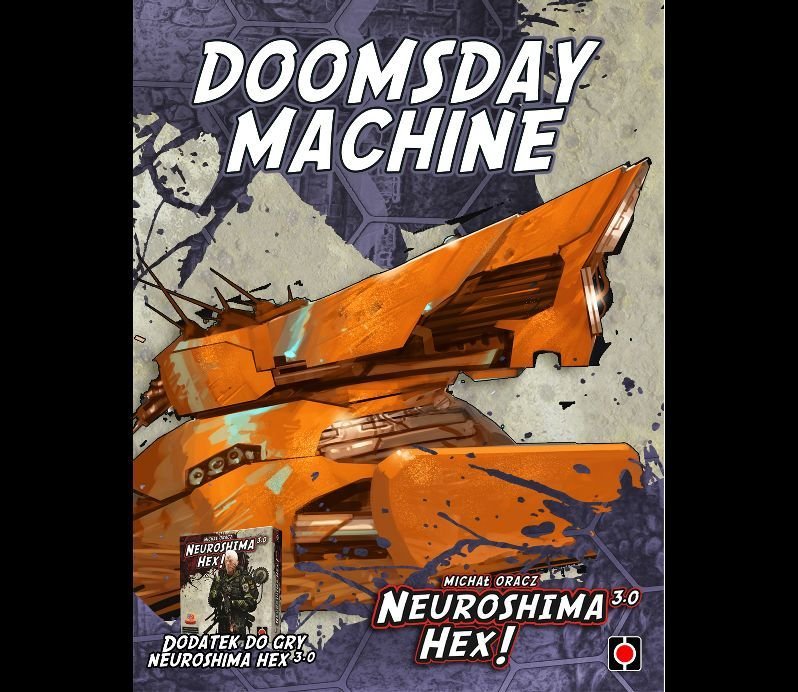 Time: 30 min
Players: 2-4
Ages: 8+
MSRP: $7.00
Doomsday Machine is an automated, deadly trap - an intelligent security system protecting a secret base hidden in the radioactive wastelands. Its algorithm commands it to destroy any intruder, whether it is a man, mutant or a Moloch robot. What could be hidden behind such a powerful defence system?
Doomsday Machine 3.0 is a re-implementation of an extra army, which was given away as a freebie at Spiel 2007. The essential skill of that army (which contains only shooting units) is the ability to redirect shots and rotating units (once per turn).
ATTENTION - it's not published as an official army and because of that it's sold in a zip bag, not in a box as usual expansion. It is only available from our Online Store and will never be sold in distribution.
Rules
Board Game Geek
Neuroshima Hex! Doomsday Machine 3.0
Welcome to
PORTAL GAMES
We are bookworms. Movie maniacs. Story addicts. We grew up reading Tolkien, Howard, Herbert, Dick, Lem… We were watching Willow, Blade Runner, Never Ending Story, Robin Hood…
And yet, we don't write books… we don't make movies. We don't make those things, because we make games. We make games that tell stories.