Detectives, we have 3 new cases that require your expertise—gather your friends, prepare your notebooks, pencils, coffee, doughnuts, and get to work! In order to solve the cases, you'll need to write down your clues, connect the facts, and avoid the pitfalls of false leads. Stay focused, and don't let the murderers slip away. Don't play a Detective. Be one!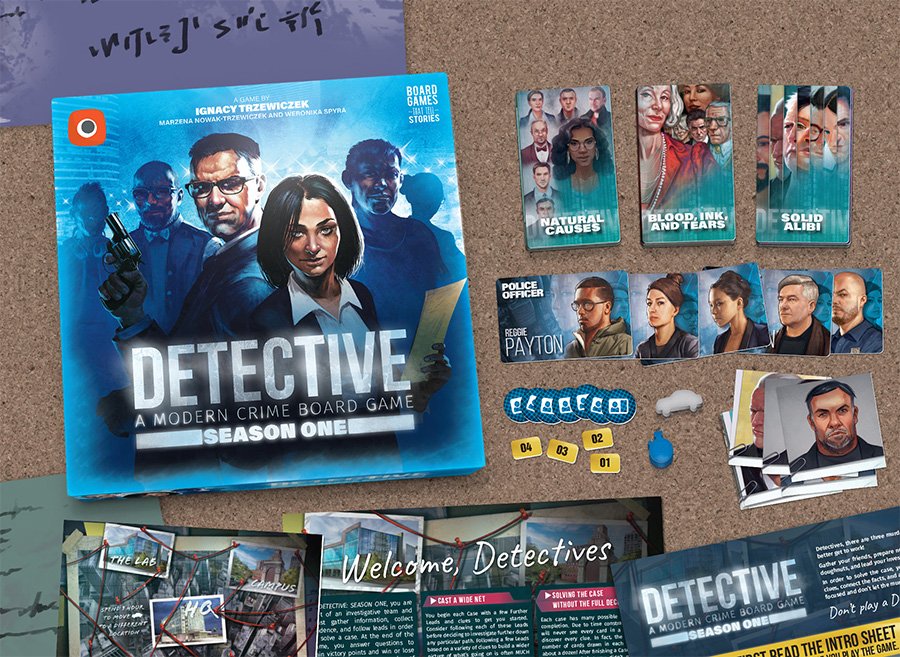 Detective: Season One is a stand-alone game based on the bestselling and award-winning Detective: A Modern Crime Board Game. It's a new set of 3 unique cases with varying styles and locations—they're like no Detective case you've solved before. It's a fully cooperative game for 1-5 players that will transform your game nights into fascinating investigative experiences.
The cases you'll find include an investigation into the murder of a dactyloscopy specialist, scrutinizing the motives of an English family for the murder of a wealthy patron, and a dark exploration of the mafia underground… Enjoy a new engaging form of gameplay, updated changes to Antares, and a lighter and wittier style full of humor and depth for new and old Detective fans.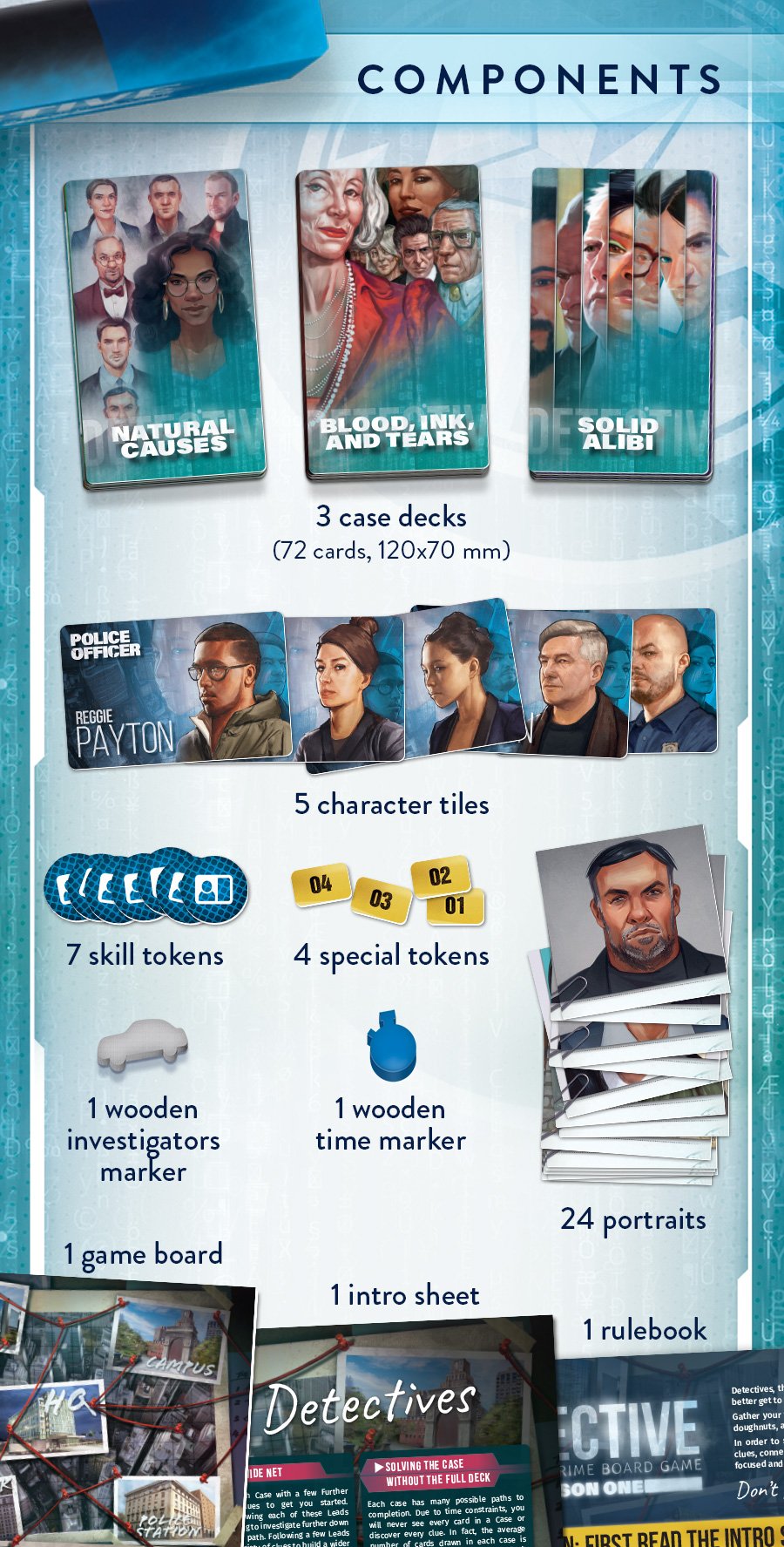 In the box you'll find 3 stand-alone cases, each comprising a 24 card deck. There are new investigators to utilize and solve crimes using their unique abilities. We've also added 24 portraits of suspects that you can pin to your corkboard, connect with red yarn, and uncover a network of criminal connections.
Don't let the stories end: Season One is fully capable of online play via Zoom, Discord or Skype—true to our dedication that Portal Games are games that tell stories.
Thanks to a separate game board, markers, and tokens, Detective: Season One is a fully stand-alone game that you can play without needing our best-selling Detective: A Modern Crime Board Game.
That's something special! Ignacy Trzewiczek, Designer of Detective: A Modern Crime Board Game, reveals the behind-the-scenes details of the latest stand-alone game, Detective: Season One. Are you curious how Season One cases were created? Get the special Game Designer Journal by Ignacy Trzewiczek, only from our Portal Games shop. Where did the plots originally lead, which character was the most difficult to write and transform into a compelling murder victim, who helped Ignacy introduce the new, witty style of narration? You'll know all the stories from scratch. Ignacy reveals all the secrets—so be careful, and do not read it before solving the cases! 
It's an 88 page hardcover for free, which is a unique bonus like never before!
You can find the rulebook below. And don't worry, we cut out any spoilers.