Michał Oracz
Neuroshima Hex: Sharrash
News
Sorry, no news for this game.
Neuroshima Hex: Sharrash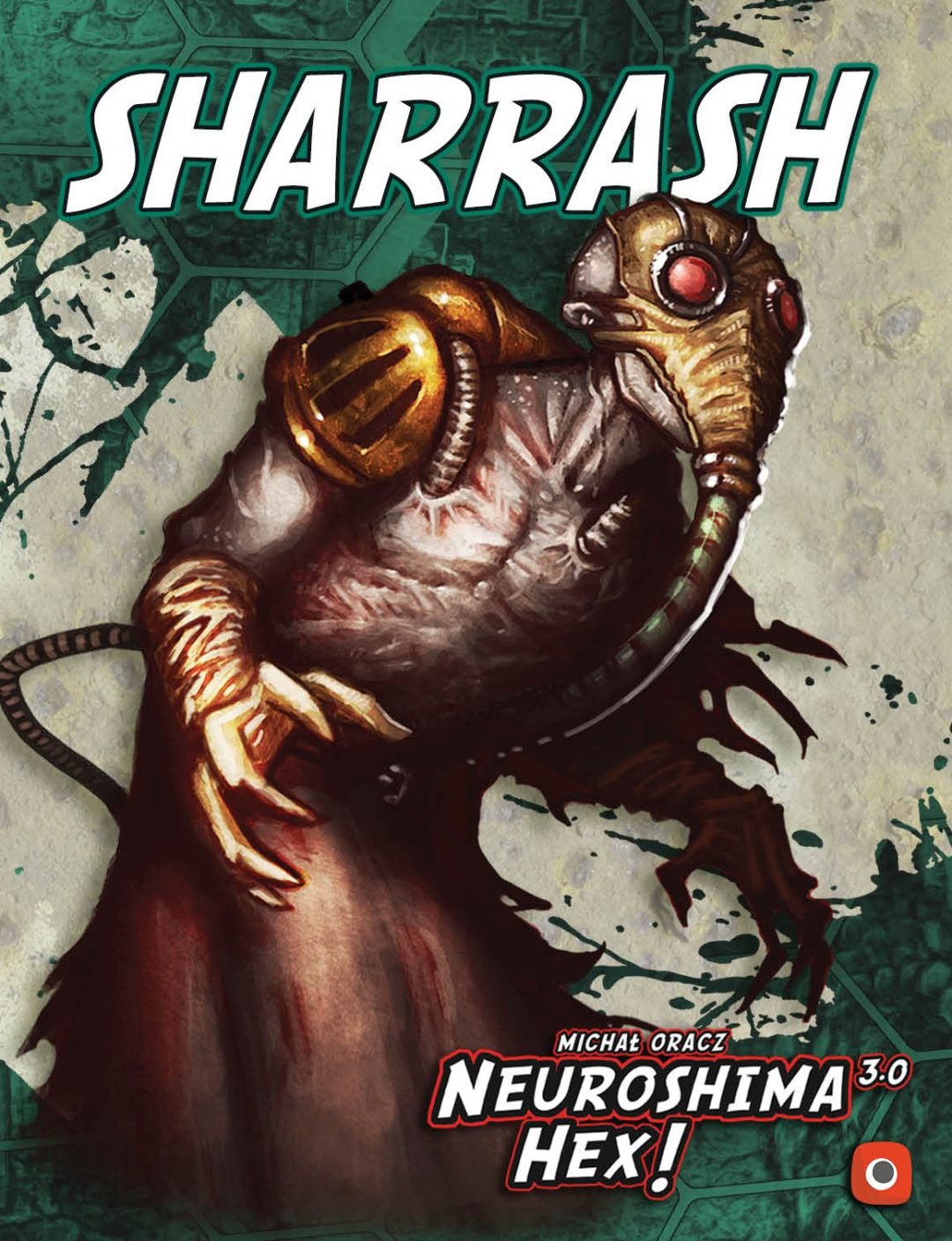 Time: 30 min
Players: 2-4
Ages: 10+
MSRP: $10.00
Sharrash is a mysterious and well-organized community of mutant rats endowed with inhuman intelligence. They live underground, in tunnels and canals of the destroyed cities, along with degenerate humans and mutants who serve the Sharrash. They do not allow strangers anywhere near them, fiercely defend their nests, and their fighters will not hesitate to give their life for the pack.
The main advantages of the Sharrash army include their HQ's mobility, the ability to blow up even the fastest enemy units and to paralyze the slower ones, and using mortars to bypass the enemy's defenses. Another Sharrash's strong point is a special Foundation Tile (the Hole), which is difficult to discard and can easily thwart the enemy's plans.
Sharrash's weakness is the number of fighting units (smaller than in other armies), their low mobility, toughness, and initiative, as well as a complete lack of armors.
Neuroshima HEX is a game of tactics, where armies wage continuous battles against each other.
RULES:
CONTENTS:
35 tiles for Sharash army
1 rulebook
Board Game Geek
Neuroshima Hex! Sharrash
Welcome to
PORTAL GAMES
We are bookworms. Movie maniacs. Story addicts. We grew up reading Tolkien, Howard, Herbert, Dick, Lem… We were watching Willow, Blade Runner, Never Ending Story, Robin Hood…
And yet, we don't write books… we don't make movies. We don't make those things, because we make games. We make games that tell stories.