PORTAL Games
Neuroshima Hex: Dancer
News
Sorry, no news for this game.
Neuroshima Hex: Dancer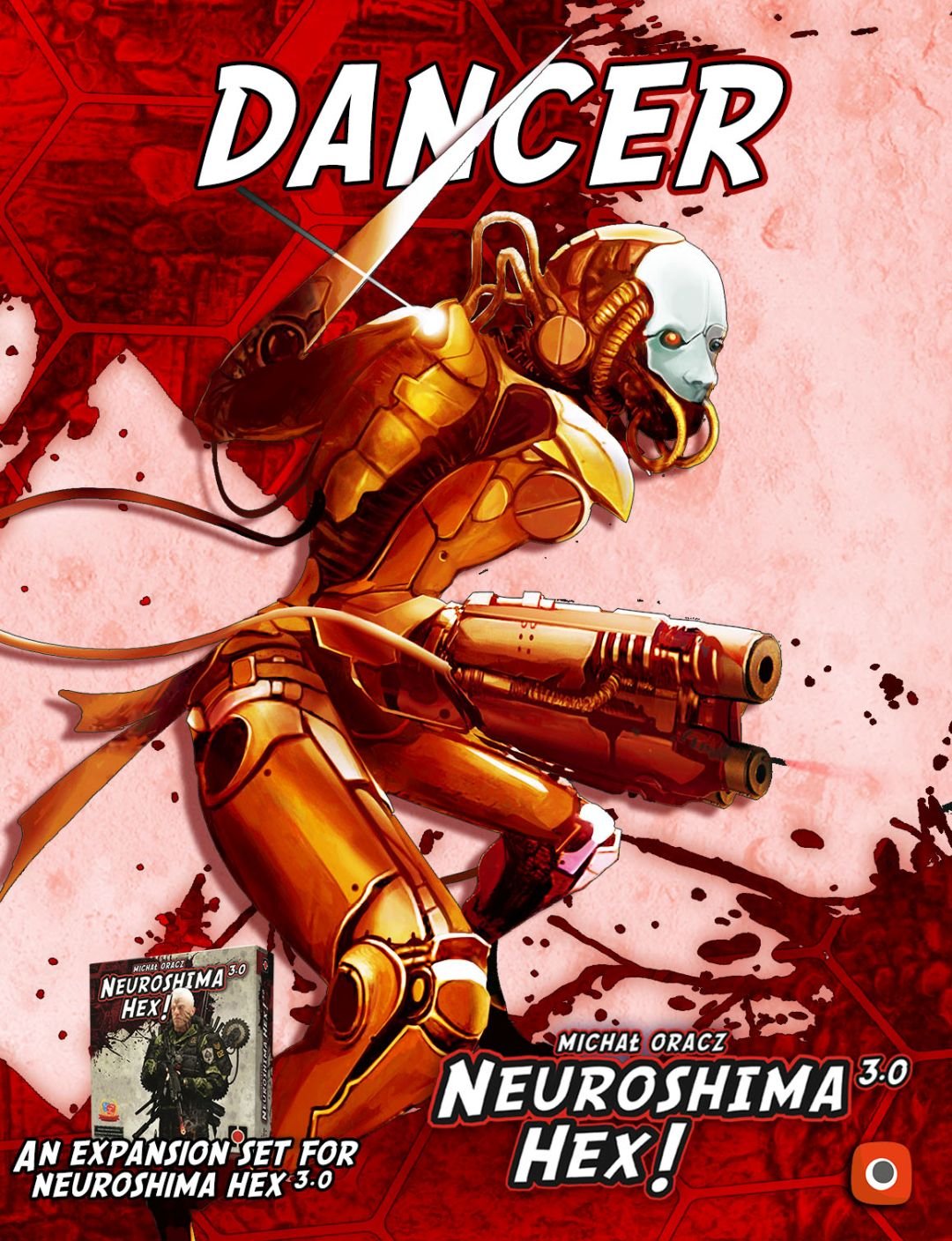 Time: 30 min
Players: 2-4
Ages: 8+
MSRP: $10.00
The Moloch attack on Omega had unforeseen consequences: damage to the facility set three strange creatures free. They are the product of a secret genetic research project, code named "Dancer". Now, half-mad and with no control over their instincts, creatures begin fighting for survival in the post-apocaliptic wasteland. The Dancer is a completely new challenge for Neuroshima Hex players.
Rules
Contents
35 Dancer army tiles
3 Dancer HQ markers
7 Wound markers
2 Net markers
1 replacement tile
Rulebook
Welcome to
PORTAL GAMES
We are bookworms. Movie maniacs. Story addicts. We grew up reading Tolkien, Howard, Herbert, Dick, Lem… We were watching Willow, Blade Runner, Never Ending Story, Robin Hood…
And yet, we don't write books… we don't make movies. We don't make those things, because we make games. We make games that tell stories.