"Play Smart – Insightful Advice on How To Be a Successful GM" – book by Ignacy Trzewiczek
Play Smart is a fascinating take on running RPGs, told through the experience and knowledge of a humorous and dedicated GM who goes out of his way for the enjoyment of his players. At it's best, it is a smart guidebook to help GMs approach their game sessions with a pocket full of ideas for the many problems that may occur in their role-playing games.
Play Smart addresses key issues of a Game Master's relationship with players. Packed with examples, stories, and anecdotes from actual game sessions, the book also contains useful tricks and advice to overcome common problems a GM might face. A priceless resource for beginner Game Masters, a valuable reference point for the more experienced, and just an overall great read!
Ignacy Trzewiczek is an experienced Game Master and co-author of the Neuroshima and Monastery role-playing games. He became known for Autumns Tales, a series of articles on running Warhammer, forever changing the way the game is played in Poland. Now, with his experience, insight, and humor, he shares a valuable guide for all levels of Game Masters.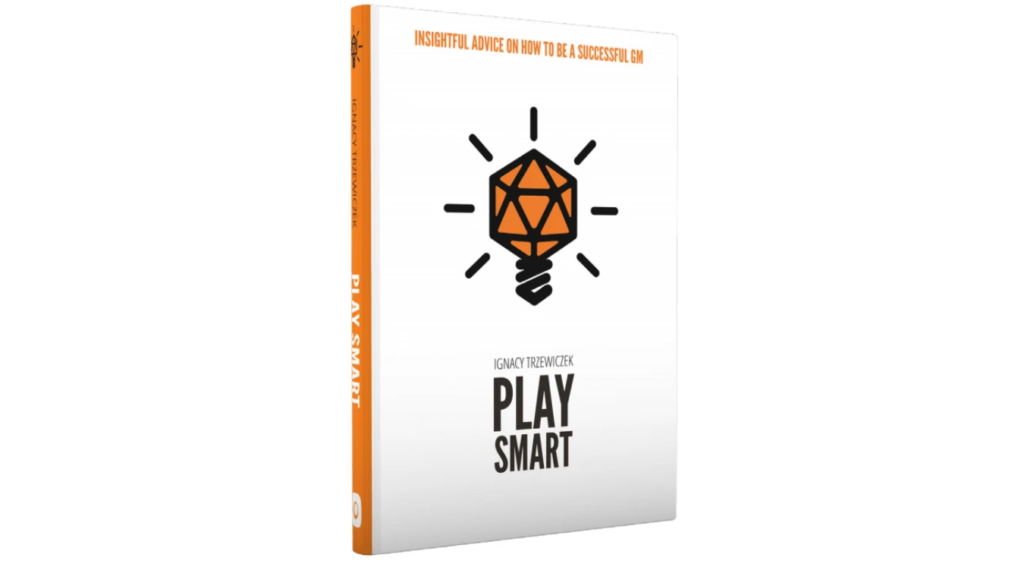 Title: Play Smart. Insightful Advice on How to Be a Successful GM
Author: Ignacy Trzewiczek
Pages: 134
'The title of the book is Play Smart, but it might be called Play With Heart. Ignacy has created a very player-centric book filed with a kind of bold empathy. The book cuts right to the heart of the matter and boils everything down to RPG fundamentals. I've dabbled as an RPG player, but never had the opportunity to be a Game Master. I've always been intimidated. All of that is out the window after reading Play Smart. I would keep this book with me in spirit at all times. Using both humor and a bit of a potty mouth, Ignacy has outlined tools for dealing with even the most extreme situations, both in and out of the game."
Joel Eddy, Drive Thru Games
"As a Game Master, you want to be more than just background noise to your players. In order to do that, we highly recommend Play Smart as an addition to your role-playing library. This book provides insightful advice on how to be a successful GM and provide an experience for your players that they will talk about for years to come. But fair warning, once you apply what you've learned in this book, a very high bar will be set possibly making you the GM of the group for life."
Tony McRee and Marty Connell, Rolling Dice & Taking Names