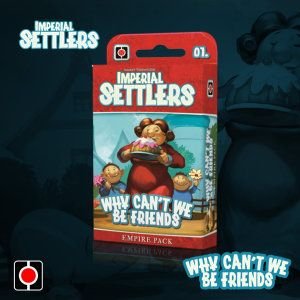 Imperial Settlers: Why Can't We Be Friends, the first Empire Pack for Imperial Settlers, includes new common cards for the central deck, new cards for each of the base game's four factions, and two new cards for use in the solo game.
The Faction Pack is shipping now and will be on store shelves in April!
Ask your retailer to reserve your copy of Why Can't We Be Friends today!