Awesome Stronghold meeples from the Invader on the BGG by user jooice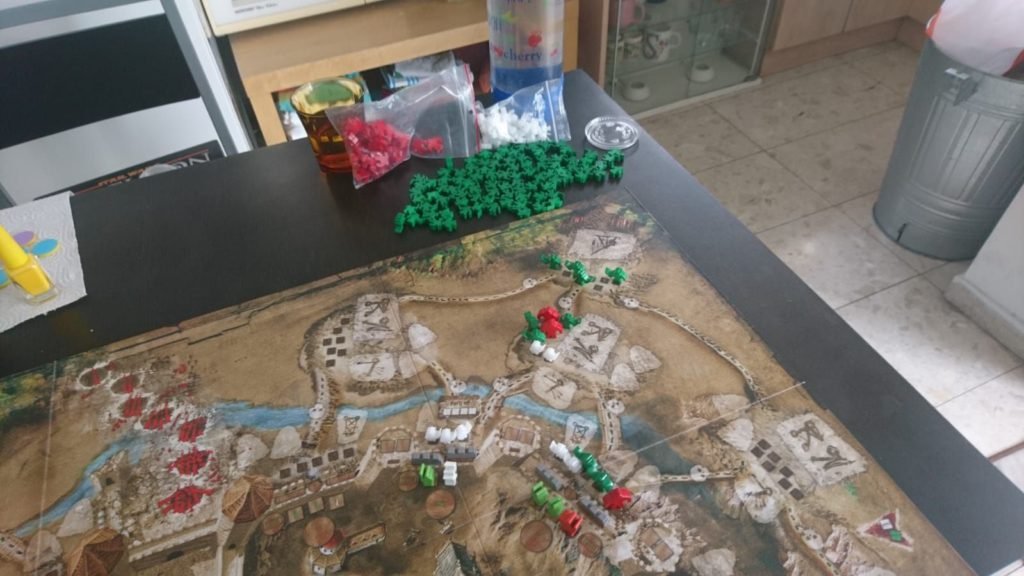 https://boardgamegeek.com/image/4437769/stronghold-2nd-edition
Robinson Crusoe – book vs board game!
Board Game Art nominations!
Do you love board game art? Do you want the artists to know? Get your nominations in!

Over 150 different games have been nominated so far but only the top 10 can make the final vote and it is far from decided.

Nominations close 21/12.
Please RT so everyone gets a say.

— Ross 🇬🇧 More Games Please (@moregamespls) December 17, 2018
Win Robinson Crusoe!
We are running our 6th anniversary contest. Join our BGG Guild for a chance to win a $100 gift card from @MiniMartTalk or a signed copy of Robinson Crusoe from @trzewik https://t.co/Tsju0t14u4

— RDTN Gaming Podcast (@DiceAndNames) December 18, 2018
Twist Gaming livestream about Monolith Arena!
We are going live with Monolith Arena!https://t.co/j5UKPs7qja pic.twitter.com/3CjdWOOVLV

— TWIST Gaming (@Gaming_TWIST) December 18, 2018