Hi everyone!
I would like to share another important update regarding our campaign! Today we will hold a last poll in the campaign – again, you will vote for the next stretch goal! The results will be announced tomorrow!
Stretch goal
Another quest begins. Thorgal must make a decision again, and here is the story that presents the choice!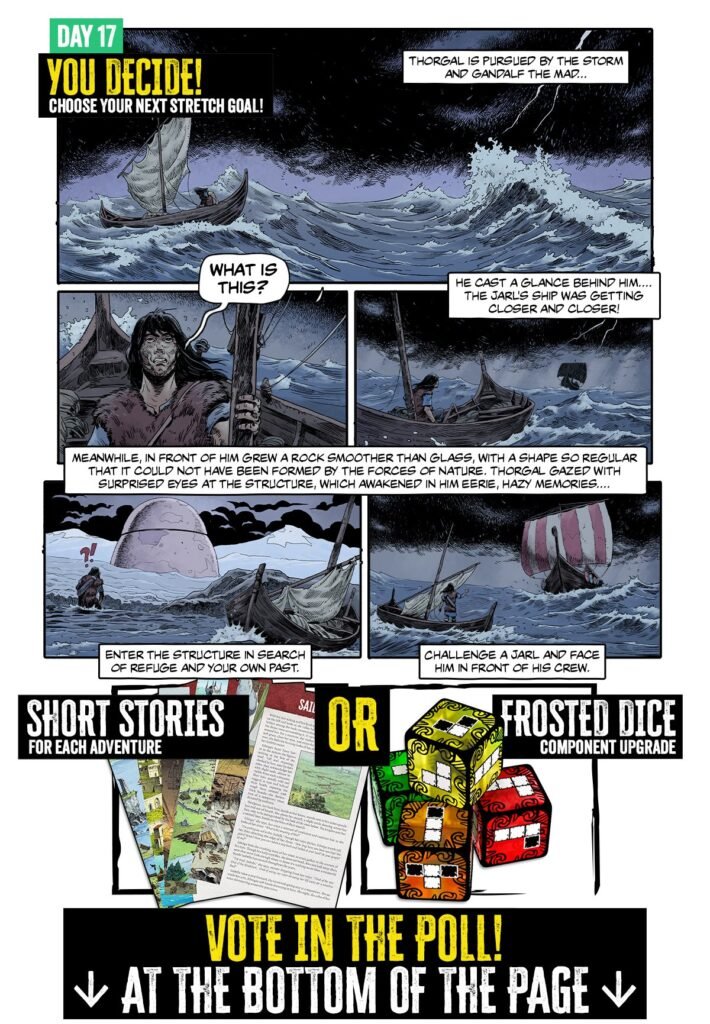 So what are your options this time? Pretty unique!
Thematic introductions to each adventure in the game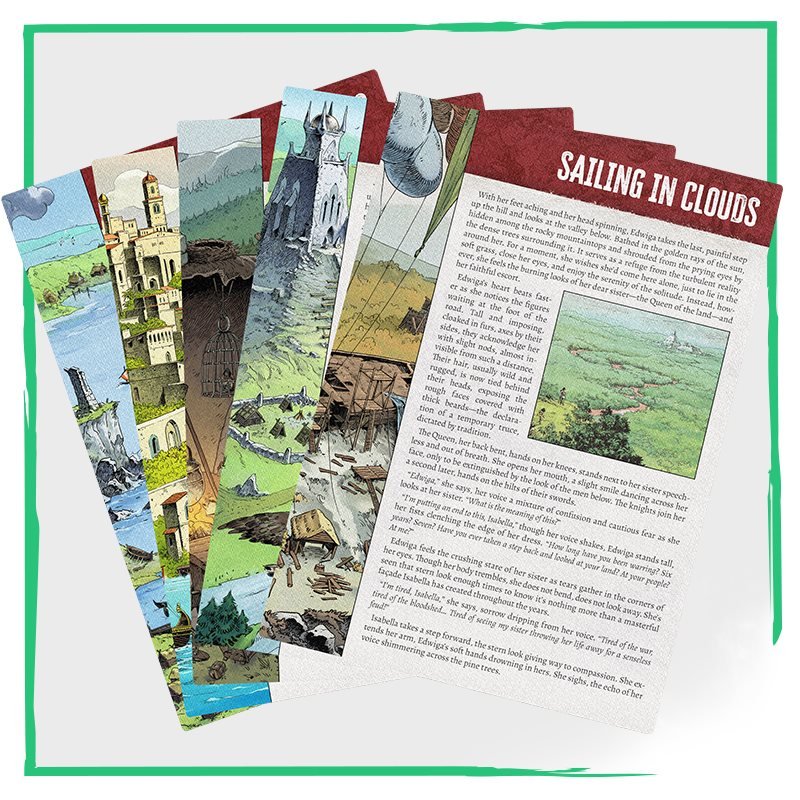 They present the world of a given adventure from a new perspective, such as an NPC that players encounter during the adventure. This allows for even better immersion and better understanding of the game world. There are 10 short stories that give background and theme to adventure in the game. If you prefer to add more accent on the theme and story part of the game, this is the item you want to add to your copy of the game!
HERE is an example of such a story for the first scenario, the one we made public on Tabletop Simulator.
Nordic dice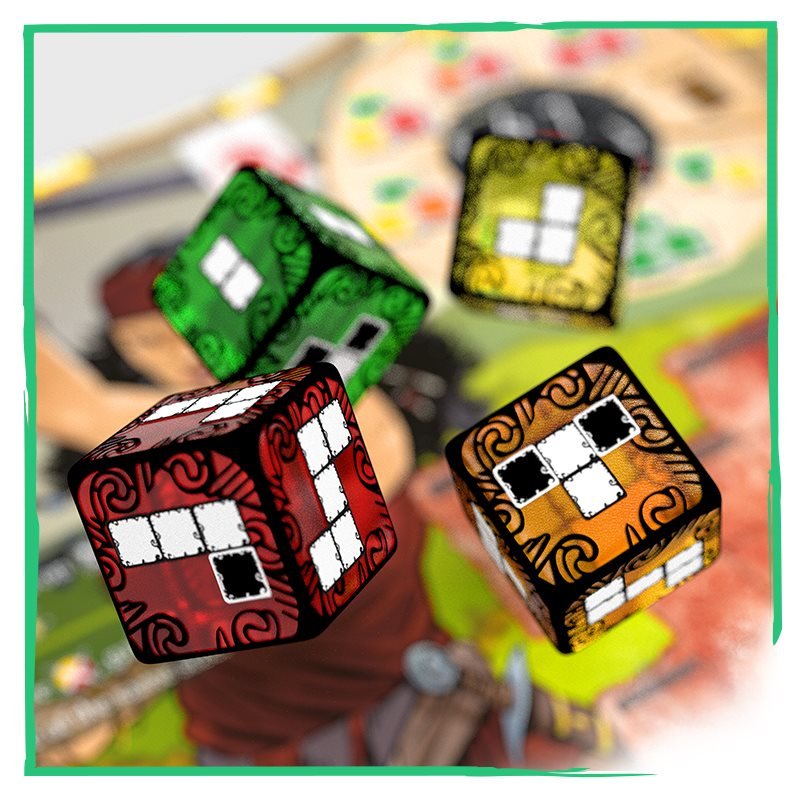 Upgraded dice made of the highest quality material, looking beautiful on the table and having a "frost" effect – thus upgrading an existing component. Here is some visualization of the Nordic set!
Summary of the campaign
These are the last hours of the campaign. We know many of you still debate if Thorgal is a game for you. You wonder if you should back it or pass. Many of you are on the fence for various reasons. Here is a short summary of the things we presented during the campaign.
Genre
The game is a Euro-style board game with a strong theme. As we showed in the preview videos, the gameplay video, and in the published rulebook and TTS mode, the game is a very good, challenging Euro game that offers players a lot of choices and a very tight resource and action system. It demands players to be focused, plan their actions well, and execute their strategy. It's not rolling dice, killing monsters, and seeing what happens.
On top of these mechanisms, the game is deep with the theme. It's not some random theme pasted on the cards. We hired Rafał Szyma to write the stories, we had team of developers who knew and loved the series, and they created a great Thorgal-style adventure. Speaking on theme…
Theme
If you are a fan of Thorgal, you'll find in the game a lot of references and easter eggs. You'll play your favorite heroes, you will meet many of the characters you recognize from comic books series. All item, terrain and event cards have original artwork from the series and are thematically connected with the stories from books. On top of that, the game consists of a Book of Tales, about a 100-page thick booklet full of paragraphs with little stories and events, and all of that is illustrated with stunning artwork pieces by Grzegorz Rosiński. Every component of this game is a Thorgal fan dream come true – you can see the love for the Viking mythology and Thorgal lore everywhere in the box, even in the simplest components like polyomino tiles or round markers! The production and component value of the game is the Thorgal collector's dream!
Replayability
Your copy of the game comes with 10 unique scenarios. As we presented in the video gameplay (and what preview videos presented as well), each scenario is replayable. They are all challenging and difficult to beat. You will play each of the quite a few times before you win! The base game gives you easily over 30-40 hours gameplay. And then, when you shuffle in all the unique characters and additions we unlocked in the campaign, you can play Thorgal over and over again for a long time!
Production
Portal Games was founded in 1999. Over the 24 years, we created and produced hundreds of games. Recently delivered 51st State: Ultimate edition is a stunning production with all the unique pieces, high-quality artwork, cards, boards, and dedicated insert, it's all gorgeous. In our portfolio, you'll find massive productions like Neuroshima Hex: Year of the Moloch edition, Empires of the North, and many more. Backing this campaign, you are backing one of the experienced team.
Delivery
Speaking about the experienced team – we have been using Gamefound platform to bring our most epic games to live for a few years now. We delivered great games like Stronghold: Undead, Pret-a-Porter, Eleven, and more. With each campaign, we learn more and prepare better for another one. Our team is well prepared with Thorgal, and the whole process is scheduled with a precise plan. As soon as the campaign finishes, we will be ready to nail down all English files and start working on translation with our partners.
Stretch goals
In addition, I would like to summarize all of our current stretch goals:
3 additional Characters
In the campaign, we added 3 additional playable characters increasing the variety and replayability of the game. The regular game of Thorgal has 4 characters, your copy will have seven!
Pet companion
We also have a cute Pet companion for you to add more variety to the games! Reminder – pets stay in the Regions with chosen Character and change some particular rules for that Region/Character.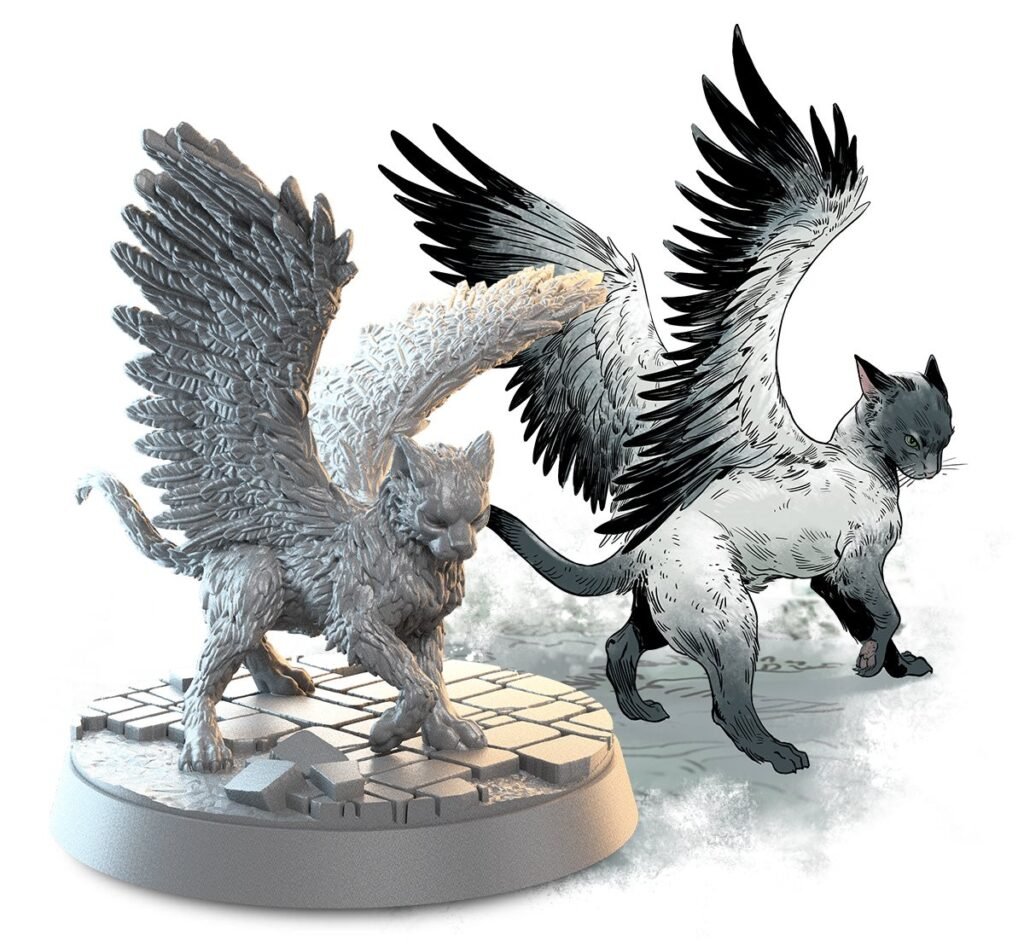 3 additional Scenarios
What I am most proud of is the additional scenarios. This is a huge addition to the game on every level. Not only we added 6 pages to the Atlas of Adventures, not only added 30 pages to the Book of Tales, not only we added dozens of additional special cards, but what is more important, we added long hours of additional fun. These additional scenarios will increase the replayability of the game, and if I may add my personal opinion – the Winter Demon scenario with wolves, snow storms, mysterious events, and terror in small mountain villages is one of my favorite scenarios in the whole game.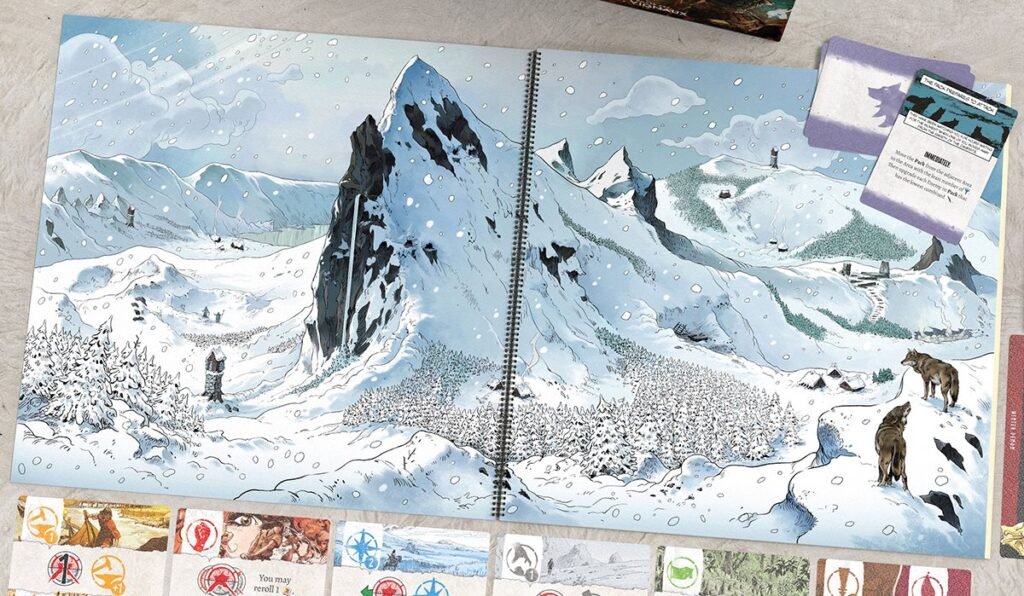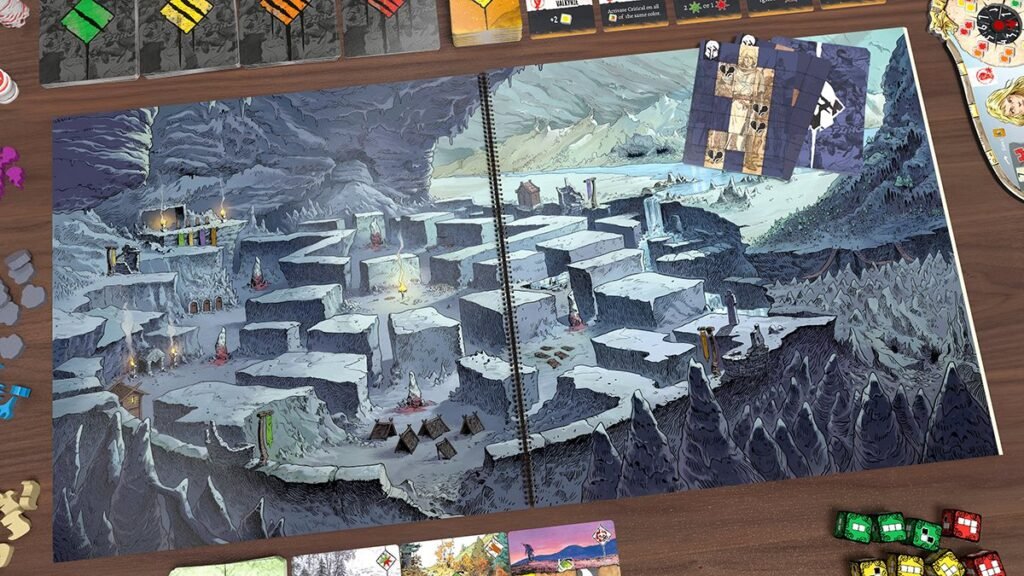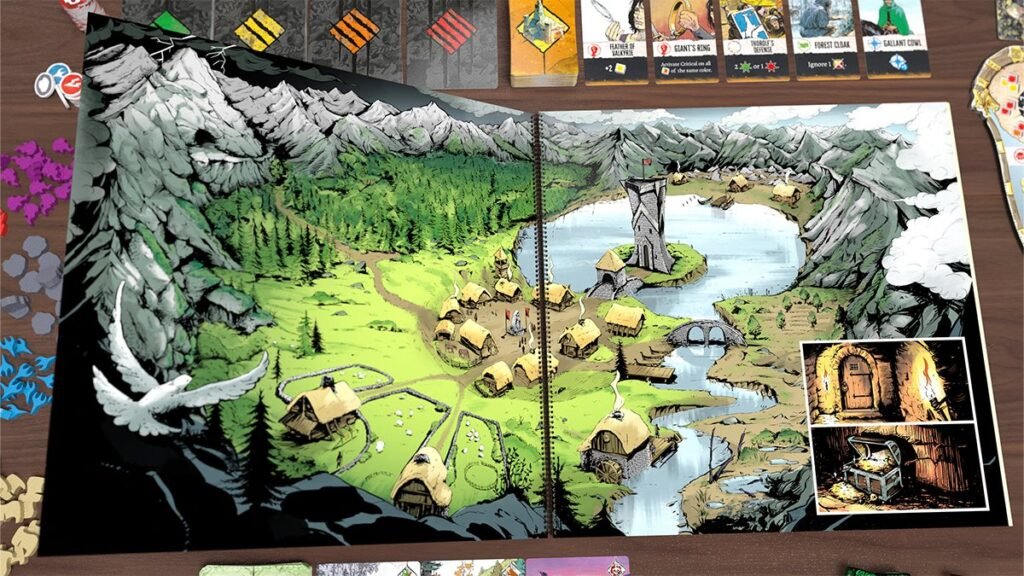 More cards in decks
And to increase replayability we also added cards to almost every deck in the game. You will receive additional Terrain, Items, Enemies, and Finding cards. My personal favorite will be obviously additional Item cards. And then we also added a cute Wooden first-player marker.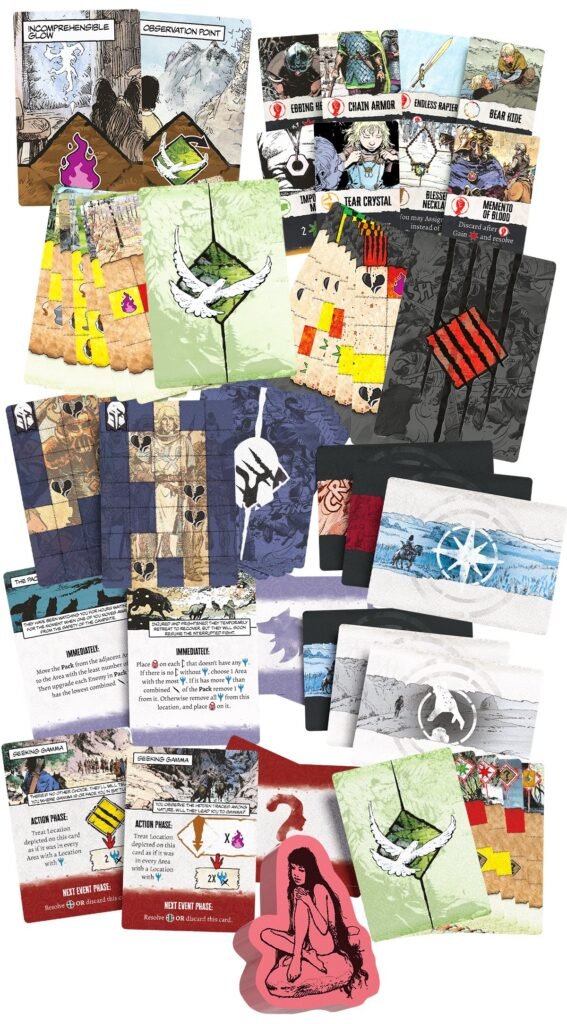 I have a strong belief our team prepared a great Thorgal game for you. Grab your copy before the campaign ends.
Thank you.
Ignacy
Learn more about Thorgal: The Board Game here: https://gamefound.com/projects/portalgames/thorgal-the-board-game
Poll: https://gamefound.com/projects/portalgames/thorgal-the-board-game/updates/29