Hello backers! This is last days of the campaign and we have a special treat for all of you – one more scenario! The 10th one is less about gathering resources and combat, but more about exploration and mystery! Check it out!
Stretch goal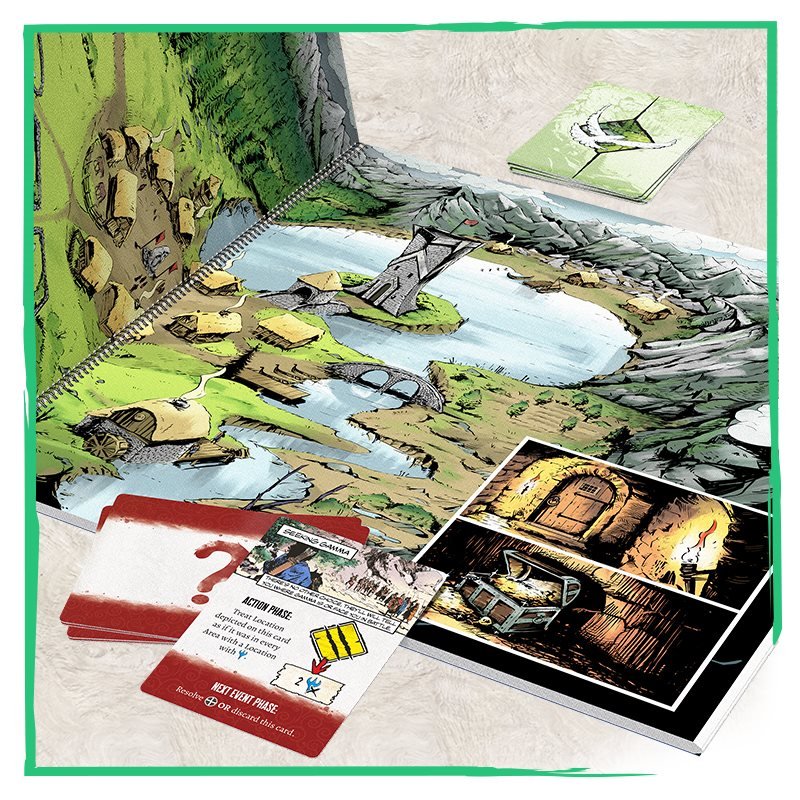 Your path has led you to a peaceful valley, away from the main merchant routes. The difficulties of your travels were soon forgotten among the clear streams, flowery meadows, and lively forests. The peace didn't last long, though. A few days later, you were captured by a group of armed men and dragged to a nearby village.
You learned that a girl named Gamma, living in the tower in the middle of the local lake, has gone missing. Being a group of armed strangers, the villagers accuse you of kidnapping the girl. Your pleads and protests fall on deaf ears, but instead of executing you immediately, the local lord Taerund gives you an ultimatum. He locks Louve and Aniel in his dungeon and declares that if you don't bring Gamma back, you will die, and your children will spend the rest of their lives as prisoners!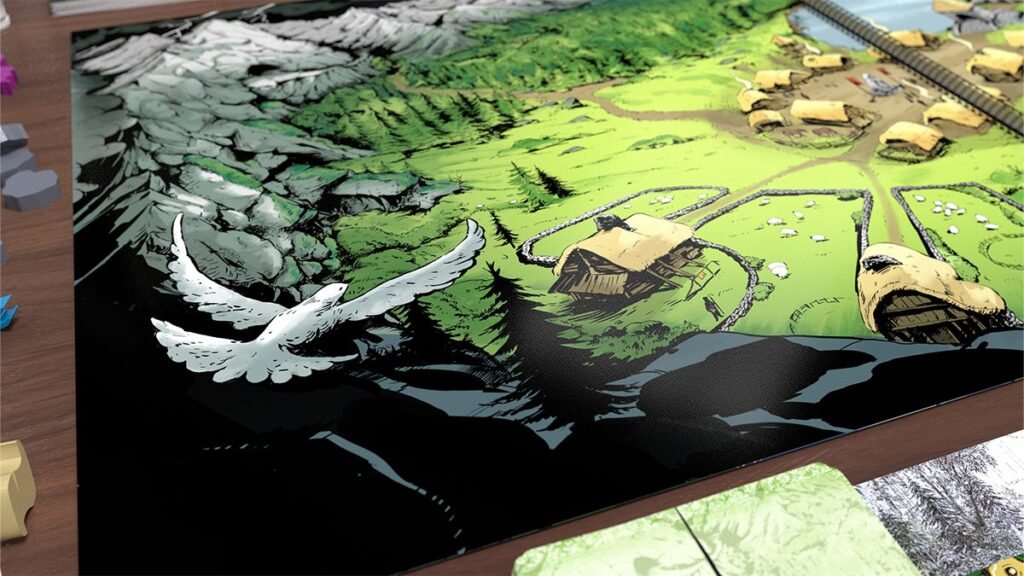 Without much choice, you begin your search. You don't know who Gamma is or why she was living in Taerund's tower, but you're not going to sit idly by while strangers threaten you like this. You'll find the girl and clear your names.
You're allowed to walk free within the valley, but Taerund's guards now block the path that led you here. It looks like you're not leaving until Gamma returns to the village—unless you find another way to leave this cursed place…
With the Gamma scenario, we add obviously two stunning pages to the Atlas of Adventures, 10 more pages with stories and clues to the Book of Tales, and we also add some cards dedicated only to this scenario!
REMINDER: These scenarios we unlocked in this campaign WON'T be part of the regular, retail edition of the game and these are totally exclusive to your copy of the game!
All-in group pledge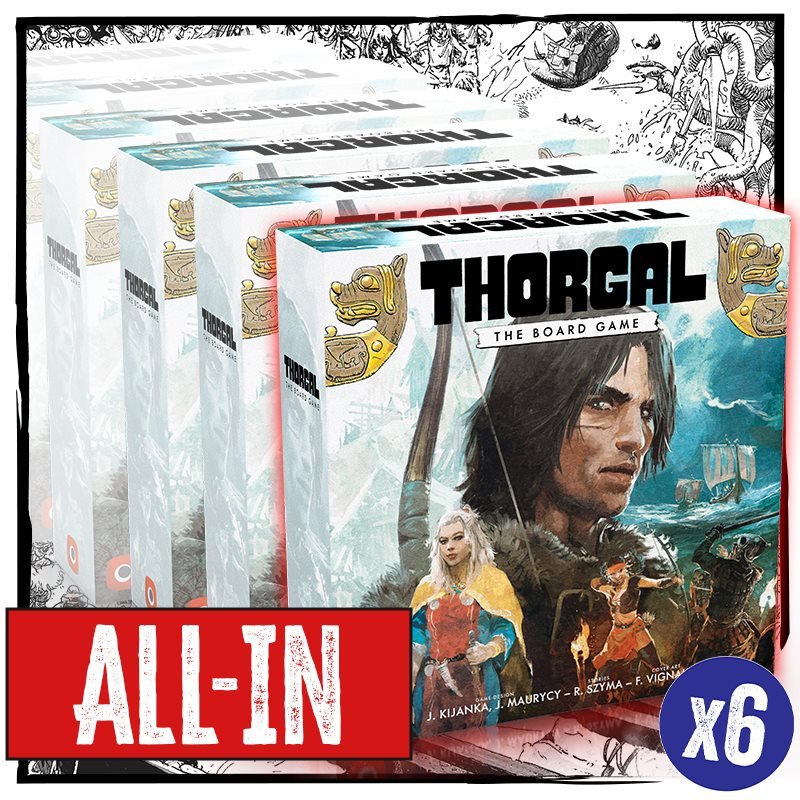 We have some exciting news for our backers who have already ordered the group pledge! We've heard your requests for an "all-in" option, and we're happy to announce that it's now available with an extra discount! We want to make sure you have access to all of our amazing products at the best possible price.
We know that some of you may have questions about shipping costs, and we want to assure you that we're doing everything we can to provide you with accurate estimates. However, due to the complexity of shipping logistics, we will not be able to provide an exact shipping cost for the "all-in" option before the end of the campaign.
Thank you for your continued support and see you tomorrow! We will have a final quest for the last two days of the campaign!
Learn more: https://gamefound.com/projects/portalgames/thorgal-the-board-game