Come and see an epic duel between Tree Foot and Avrenim, two powerful allies. Whom you are going to support?
It's weekend already, so today let's be concise.
Yesterday we unlocked another add-on – Character set, we received great feedback and today you have another tough choice. The stretch goal that wins the poll, will be added for free to every GF copy of the game. Let's introduce todays heroes:
Arghun "Tree Foot" is an uncle of Tjall. He is not a great warrior, but his talent to create weapon and other items is remarkable. He has a hidden workshop, where he produces high quality bows and arrows. He appeares in many old Thorgal comic books and is a prominent hero in the Qa story arc. Tree Foot begins the game with not 1, not 2, not even 3, but 5 Item cards – Tools – that may be used during other players turns to boost their actions.
Avrenim is a mechanical owl, that appeared for the first time in the Wolfcub (Louve) spinoff. She accompanies Louve in many adventures, she is brave, loyal and wise. Thanks to her mechanical entrails, she is also quite hard to destroy. In the game she helps Characters with spending Goods – her special ability allows them to assign Ancient knowledge instead of any standard Good. Avrenim comes with a detailed miniature and a Pet card.
Read the comic below and decide!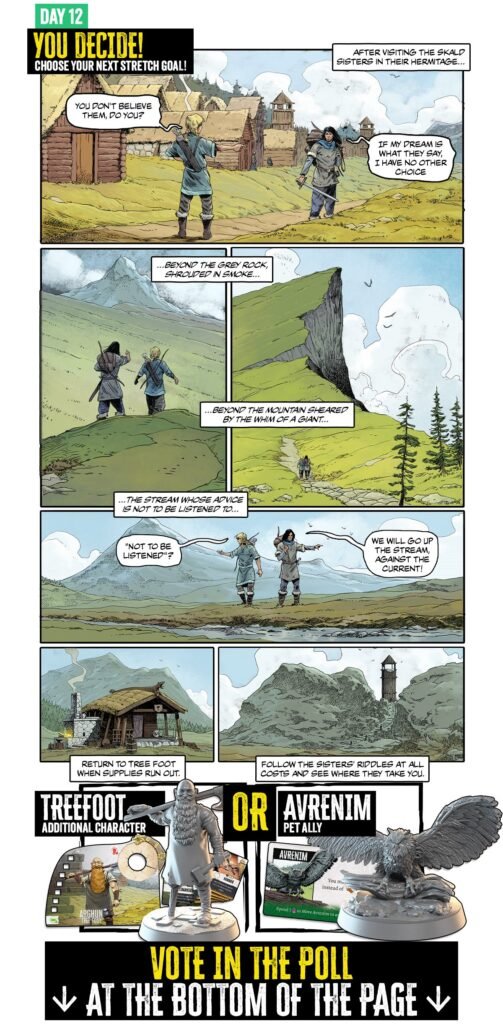 Companion cards
We want to talk for a while about the Followers gift (it was given for free for all followers of the campaign, but it may still be purchased).
Before the game you draw 3 random Companion cards and place the near the Item cards. During the game whenever you resolve the Craft action, you may acquire 1 Companion card instead of Item card. The Companion card may be used during Players turn, but the Companion card is not discarded but returns to its place on the display, so any Player may acquire this card in the next rounds.
Among the Companions you may find old and new allies of Thorgal and his friends: Shaniah (who felt in love in Thorgal), Aniel (son of Thorgal and Kriss), Kritchak&Kratchik (puppet soldiers allied with Jolan), Solveig (best friend of Aaricia) and others.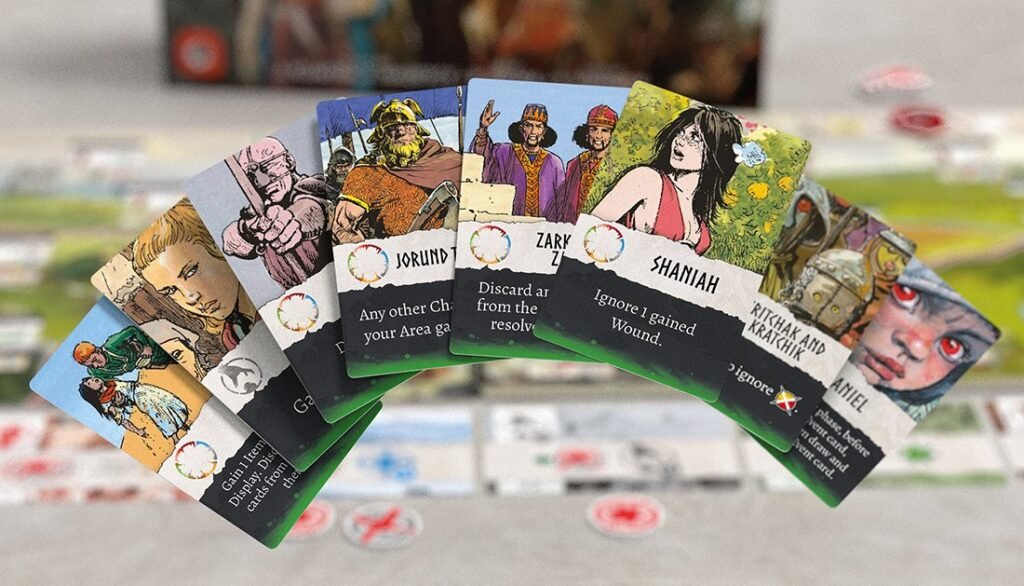 Poll: https://gamefound.com/projects/portalgames/thorgal-the-board-game/updates/25