New games! New expansions! New exciting ways to play! Here are plans for 2018!
Portal Games is expanding, and so is our list of games. In 2018 we are going to release completely new titles, based on original IPs, as well as cool expansions for our bestsellers.
---
Alien Artifacts: Discovery Expansion
With Alien Artifacts official release today (October 26, 2017), one may think – isn't it too early for an expansion? Well… no. The core game was received extremely well and to survive, we must expand. We would like you to discover (see what we did there) the very first expansion for Alien Artifacts 4X engine building card game – Discovery.
Alien Artifacts: Discovery moves forward the storyline of the universe and introduces a new type of cards – Alien Resources. It adds the total of 50 cards to the core game!
Check out the official expansion page for more details in the future!
---
First Martians: Adventures on the Red Planet
The game hits the streets! Or rather we have a lift-off! The English version of the First Martians was released last month in the USA, and today (October 26, 2017) it is officially released in Europe. The most anticipated game in Portal Games history, based on the great adventure engine known from Robinson Crusoe, is finally here! And we have plans to support this game for the years to come:
▪ Early Launch Kits with Demo Copies through our Retailer Support Program
▪ First Martians rules Almanac in PDF form
▪ 7th stand-alone Removal mission release
▪ Updates for the First Martians Companion app, including:
▪ Community created content
▪ New features
▪ Tutorial mission
But wait! There is more! We also plan to release a new Epidemia mission and prepare a First Martians In-Store event Kit for 2018!
Visit the official First Martians game page for more details!
Halloween event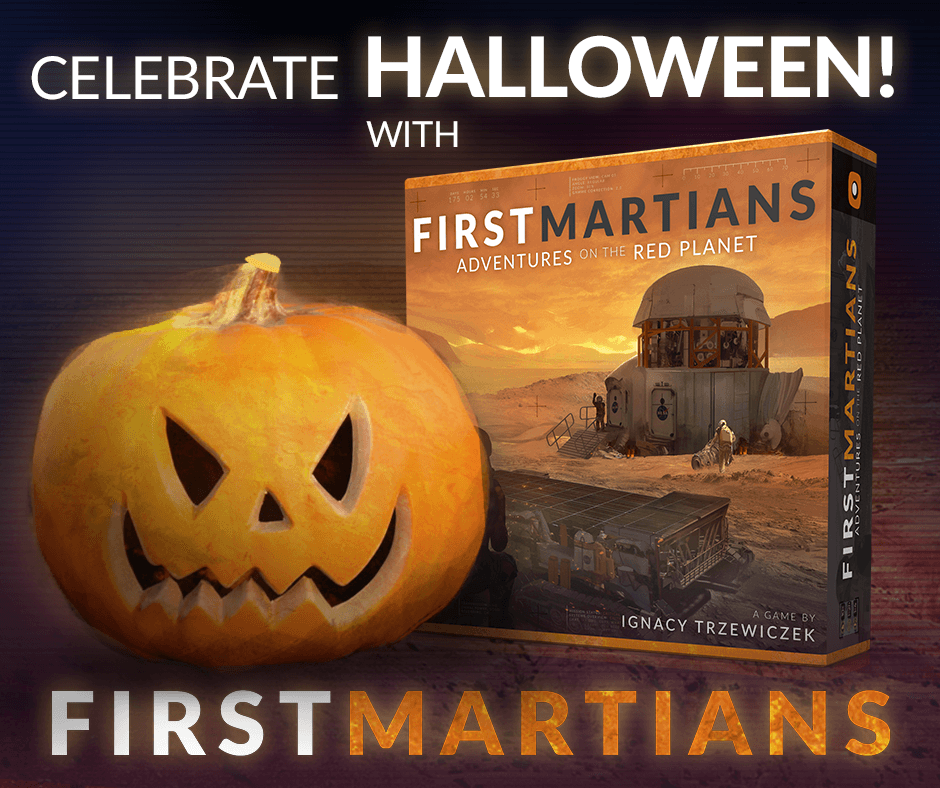 Just around the corner we are planning a two days Halloween event, with special, spooky edition of the Probe on the Loose mission! There will be tons of spooky surprises waiting for you, while chasing that probe!
Make sure you plan a gaming session next week and please use the #HalloweenInSpace hashtag,when you post about it!
Extra ROI tiles promo!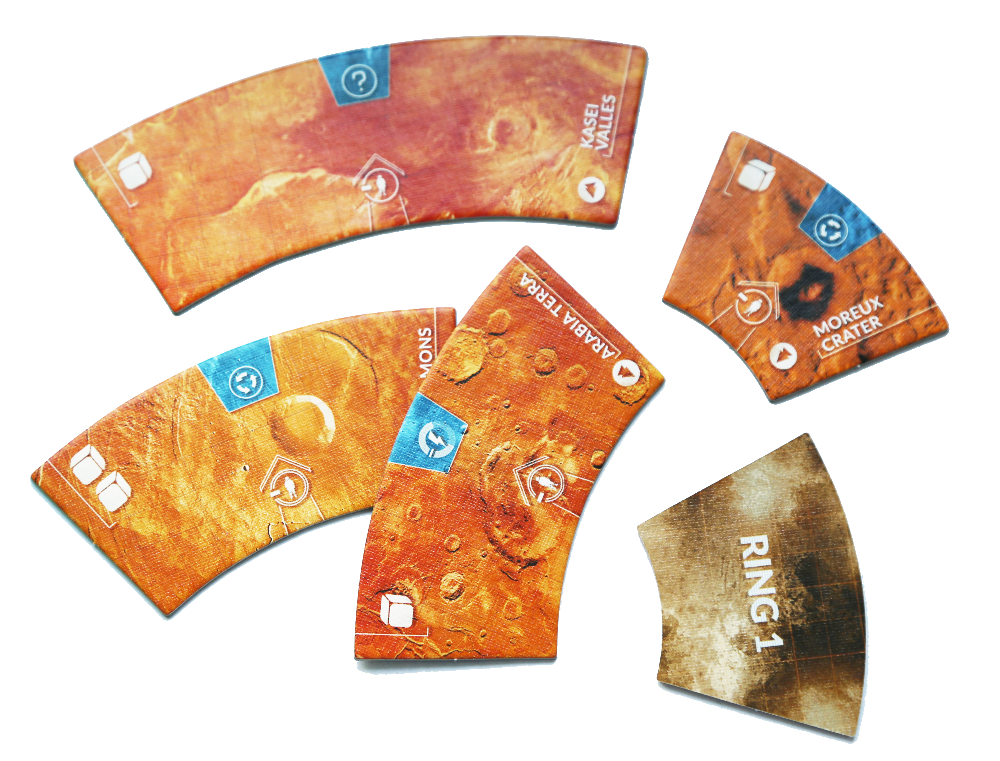 Last but not least we would like to introduce a new mini-expansion for the First Martians – a set of extra ROI tiles! Check them out here!
---
Robinson Crusoe: The Lost City of Z
The Lost City of Z is a second big expansion for the Robinson Crusoe bestselling adventure game! Like its predecessor, Voyage of the Beagle, this expansion follows another great explorer, Lieutenant Colonel Percy Fawcett. His expedition went deep into the Amazon rainforest in the search for a hidden civilization, the mythical Lost City of Z.
Robinson Crusoe: The Lost City of Z introduces new mechanism of Horror and Sanity into the game! Discover new characters, beasts and Mystery deck cards! The expansion will include 5 missions forming a long and epic campaign!
Robinson Crusoe Companion app!
We bet you didn't expect that! We are going a little bit digital with the Robinson Crusoe franchise. Abandon your hope, if you think the game would get easier – it will certainly get more interesting. We will introduce new events and adventures. The app will allow you to choose a theme for each scenario.
Herb Garden & Pen promo!
There are many great mini-expansions for Robinson Crusoe. Here is another one – Herb Garden and Pen. Learn about it more here.
It is available in our shop now!
---
Imperial Settlers: We Didn't Start The Fire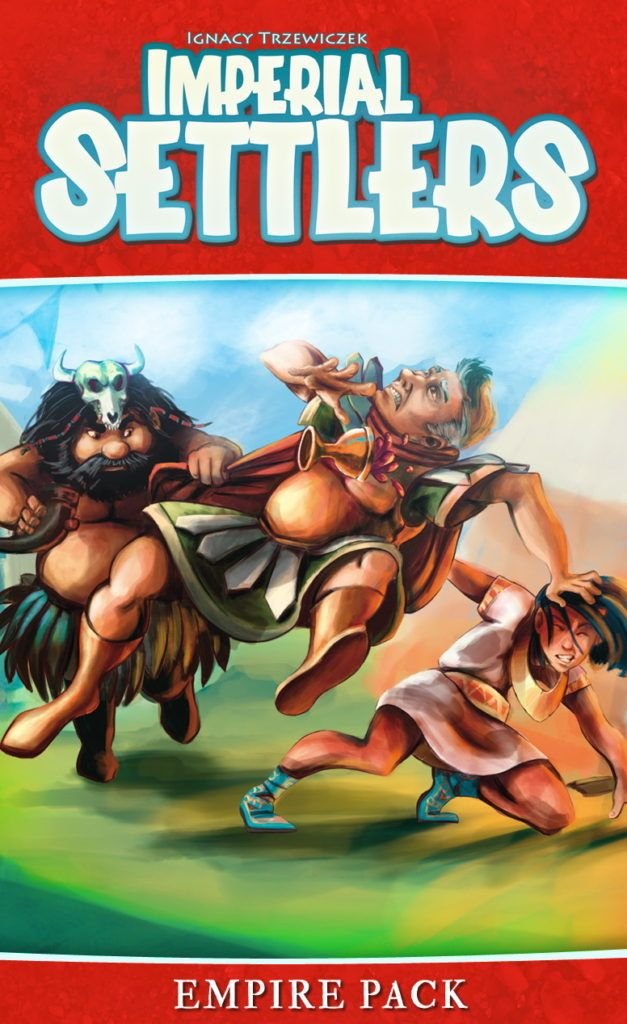 Imperial Settlers: We Didn't Start The Fire is the third Empire Pack for Imperial Settlers engine building card game. Join your favourite factions, best your opponents and expand your empire!
The expansion offers new cards, increasing replayability and much more! More details soon on the official page!
Diplomacy promo!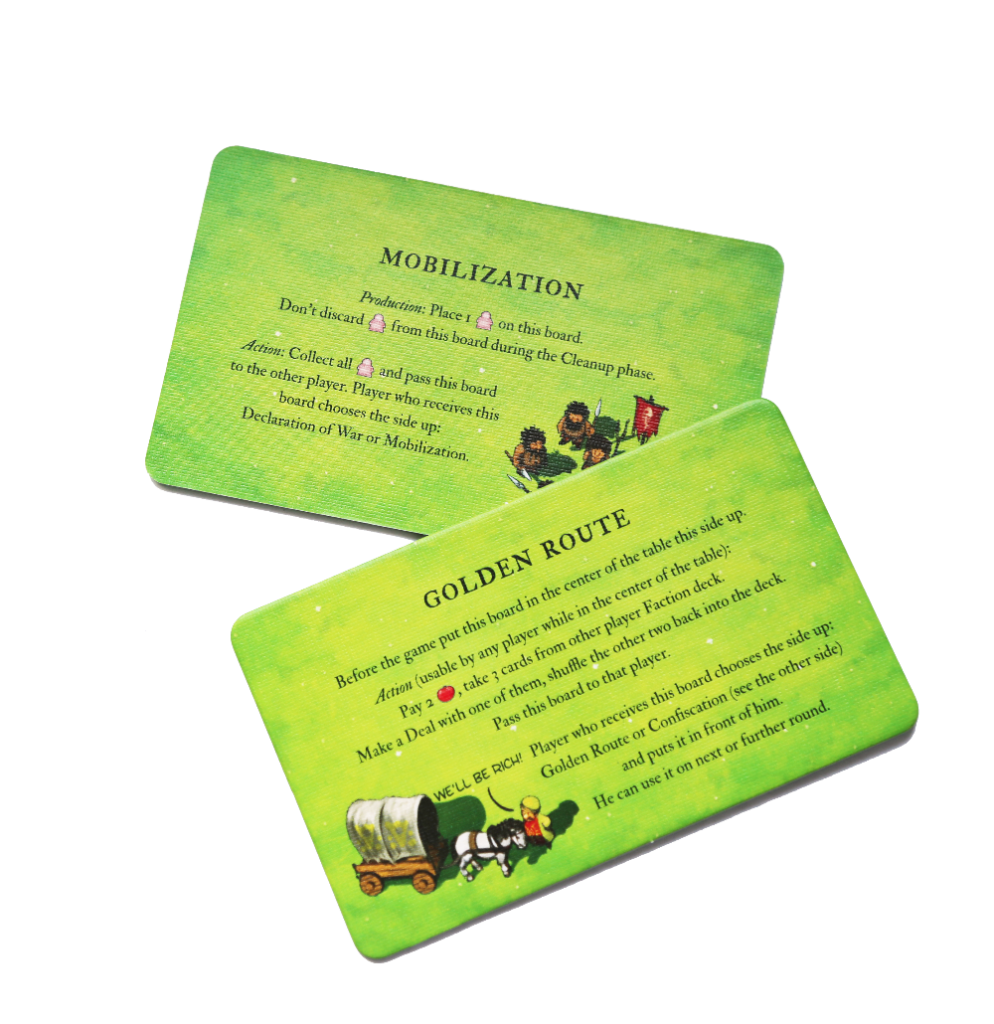 This awesome Imperial Settlers mini-expansion that enhances your gaming experience by adding new rules for players interaction through diplomatic means! There are two separate tiles, with two sides each, that include:
Declaration of War & Mobilization tile and
Golden Route & Confiscation tile
Check them out!
---
Iron Gang Hexpuzzles Pack for Neuroshima HEX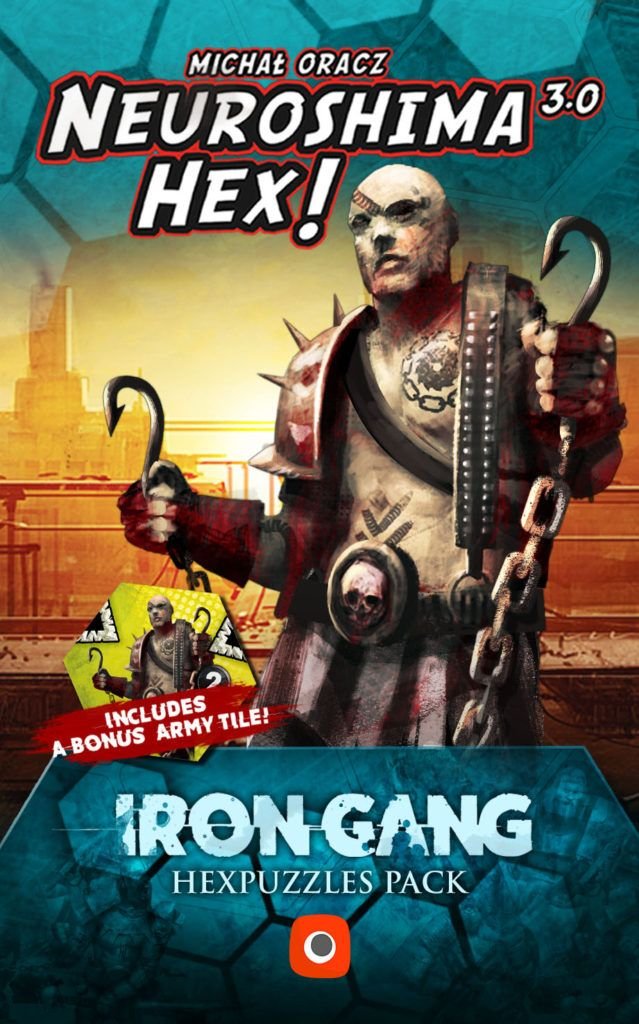 Iron Gang Hexpuzzle Pack is an expansion for Neuroshima HEX! 3.0, that introduces new clever puzzles to solve on your hex board. It's a perfect way to play some HEX on your own, or challenge your friends!
It includes a bonus army tile for Iron Gang Army Pack. More details soon on the official page!
---
Monolith Arena – A Fantasy Battleground Boardgame
Monolith Arena is a fantasy battleground boardgame, designed by Michał Oracz, creator of the bestselling Neuroshima HEX games.
Wage war against you opponents on a hexagonal board. Prepare your armies to face off on the battlefield and surprise your enemy with your choice of special abilities!
The game will include five factions, with unique abilities and units! Monolith Arena will also have an amazing production value, with literal monoliths standing tall over the battlefield.
Monolith Arena – official page
Time: 30-45 min.
Players: 2-4
Age: 10+
---
Detective: A Modern Crime Boardgame
Detective is a modern crime boardgame, designed by Przemysław Rymer and Ignacy Trzewiczek. A game, that truly tell stories, inspired by true events. Use every tool at your disposal to solve crimes – consult the Internet, check the facts and constantly learn new clues. You are not playing a detective, you are a detective!
The game includes 5 scenarios for players to solve and a high quality components.
Detective: A Modern Crime Boardgame – official page
Time: 90+ min.
Players: 1-4
Age: 14+
---
Would you like to know more about our updates, announcements and future plans? Follow us on Facebook, Twitter and Instagram!
We are very excited for the upcoming 2018. Are you? Please let us know!