Gutenberg is a board game for 1-4 players who take on the role of printing pioneers. During the game, they will acquire and fulfill orders for valuable volumes, develop their specialties, improve their printing houses, and obtain the support of a powerful patron. Through these actions, players will earn fame points, which will determine the winner. How is the gameplay going?
1. TURN GEARS
Each player must turn the top gear on their printing house board clockwise one sector. The other connected gears will also turn (in the first round, skip this step).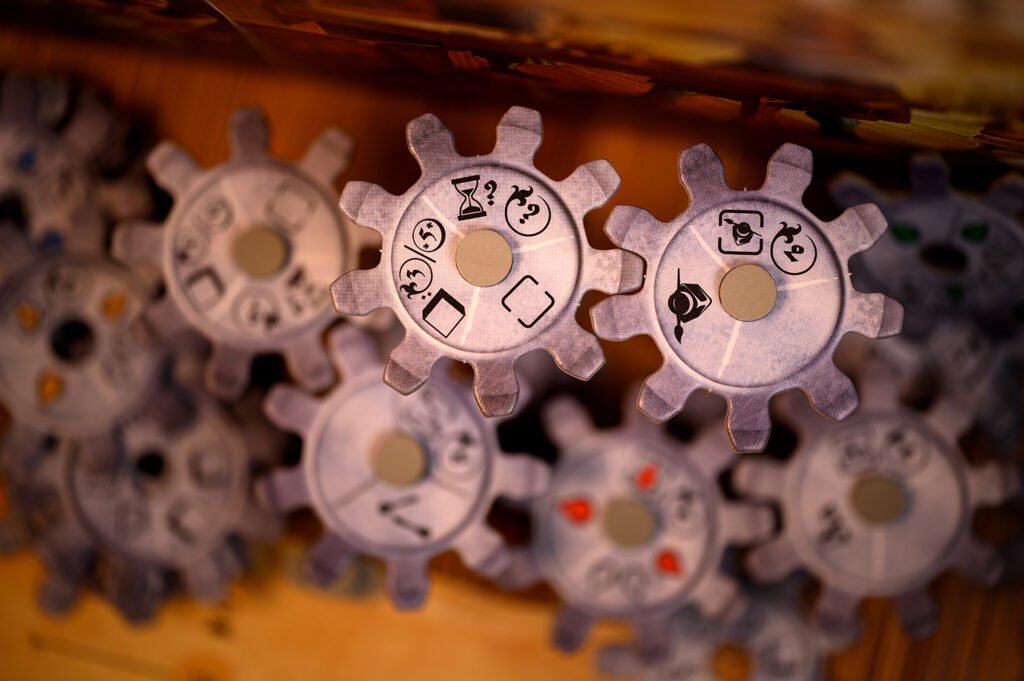 2. PLAN
Players plan actions for the current round. Each player hides their initiative board and initiative markers behind their screen. They simultaneously allocate their markers among the 5 actions.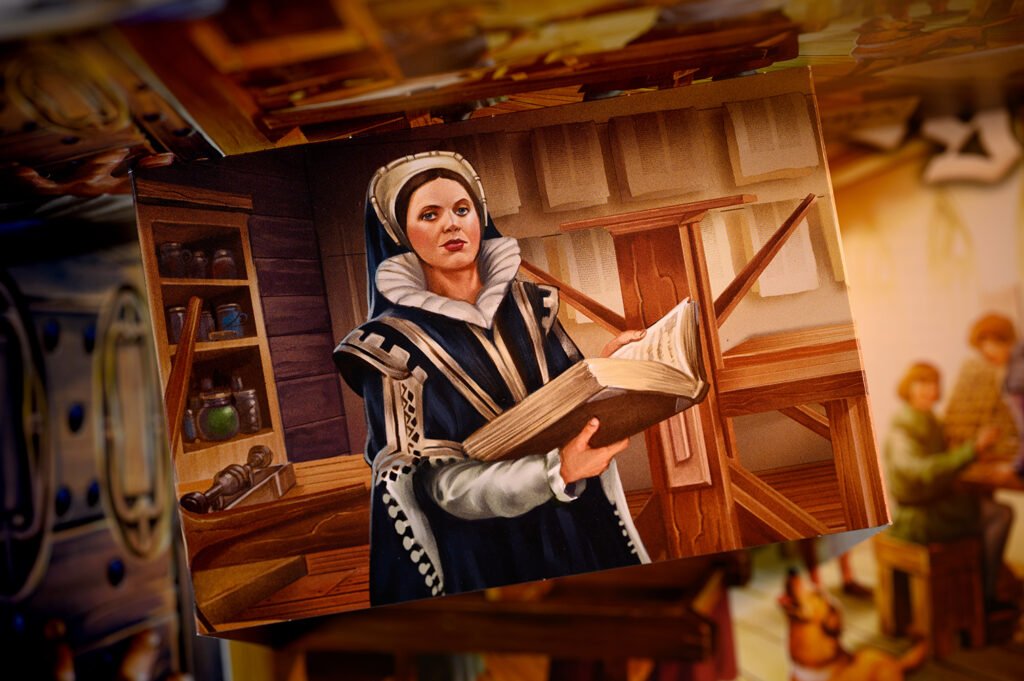 3. EXECUTE PLAN
For each action, players do that action in the order determined by how clockwise in one sector. The other connected gears will also turn (take orders, take inks, develop specialties, improve printing houses, and patronage).
4. FULFILL ORDERS
After players are done with their actions, they fulfill orders. All you need about orders is that each order has two cards: a printing card (A) and a refinement card (B). Fulfilling orders is the main way players earn points. To fulfill an order, a player needs the resources indicated on its cards. On the other hand, to fulfill a printing card, a player must assign the required types to the printing card. The player receives the card's indicated number of guilders as a reward. We cannot forget refinements, colors, and decorations, but we'll look at that next time.
5. PREPARE THE NEXT ROUND
Refill the main board during the setup to add order cards, specialty cards, inks, and gears.
Gutenberg is available here: https://shopportalgames.com/products/gutenberg-with-bonus