You think your club got too big for Eleven? You really think that much of yourself? Then maybe it's time for a bigger stadium. Let's take a look at the stadium expansion.
It is a great feeling to see your favorite club grow. It reminds me of Swansea FC. They played in the 4th division in the early 2000s. They had an old stadium, called Vetch Field. The famous 'gate 2' was one of the entrances to the stadium. It was literally built between 2 homes. You should Google it! It's pure football nostalgia. The old lady who lived in one of the houses, could enter the ground from her backyard.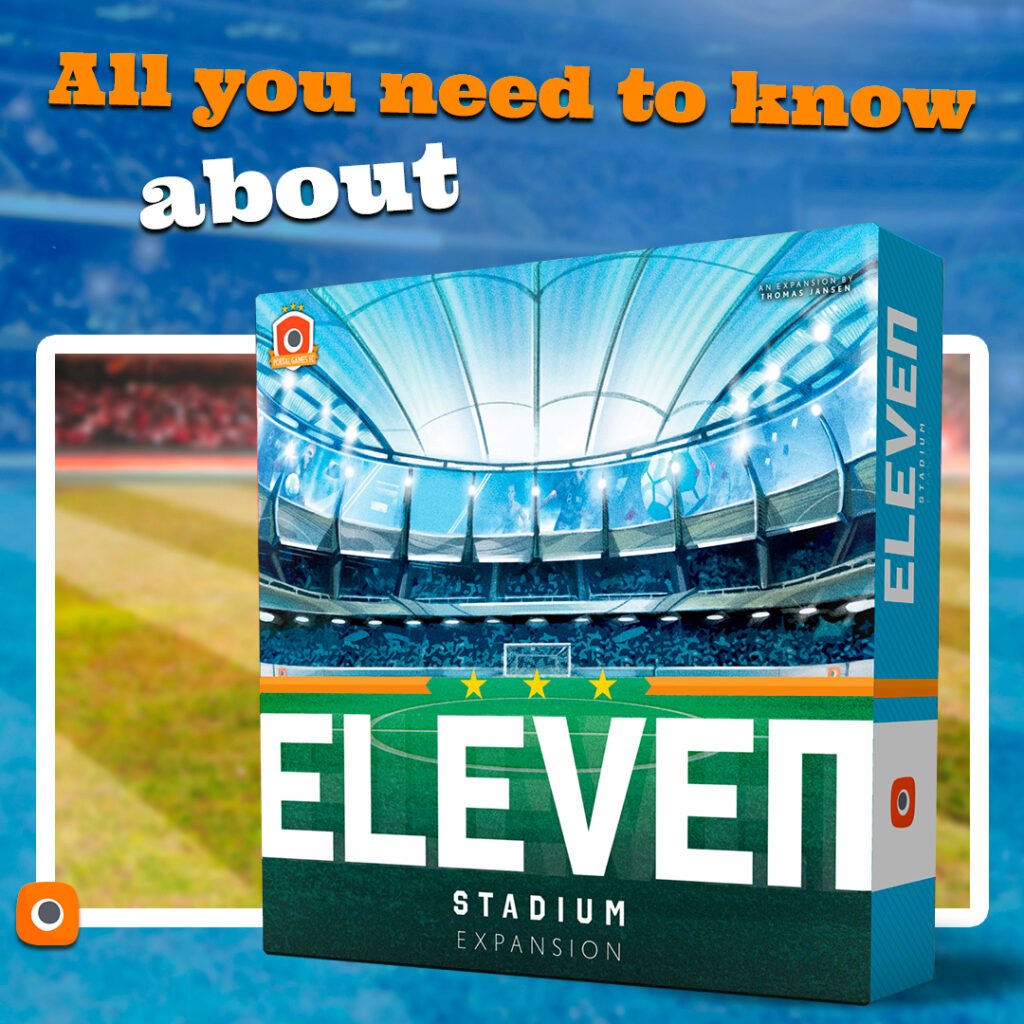 But Swansea FC was sold to new owners who had great plans. In a couple of years, the club was promoted up to the premier league. It got too big for the old Vetch and moved into a beautiful new home: The Liberty Stadium. It has everything and is twice as big. But the romance disappeared.
But of course, you don't care about nostalgia. You want your club to grow as well. With this new expansion, you can. There are many new stadium infrastructure tokens to build. Of course, you can increase your capacity even further and dwarf those tiny stadiums of your friends.
The expansion has an easy-to-grasp rule set, which gives a nice twist to the game. It comes with new board meeting cards that unlock staff members to use. These brand new staff members are a special kind of staff and belong to the new set. They are put in a separate deck. Make sure your board makes the right choice here!
The new sponsors are interesting as well. They give you access to some new stadium infrastructure. You didn't think you could build them yourself, did you?
This expansion gives you the sensation of being a real big club.
You can combine this expansion with any other expansion of Eleven.
What's in the box:
5 Objective cards
10 Staff cards
10 Sponsor cards
25 Board Meeting cards
24 Stadium Infrastructure tokens
Rulebook

Learn more about the Eleven: Football Manager Board Game here: https://shopportalgames.com/products/eleven