The Eleven: Football Manager Board Game is coming soon! Who is waiting for our new release?
Eleven is a strategic game by Thomas Jansen (Club Stories, Tavern, Streetpainball) set in the world of football. You will be faced with the task of managing and developing your own football club to dominate the league and defeat your opponents at the end of the season. Each day of the Week will be associated with different demanding tasks. Thanks to skillful management you will carry out further transfers, train players, hire new employees, acquire sponsors and expand your own stadium. All this to ensure that your team is ready to win on the decisive day of the match. Eleven was a huge success during the crowdfunding campaign, gaining nearly 4,000 backers on Gamefound.
Check out the unboxing video prepared by Ignacy Trzewiczek: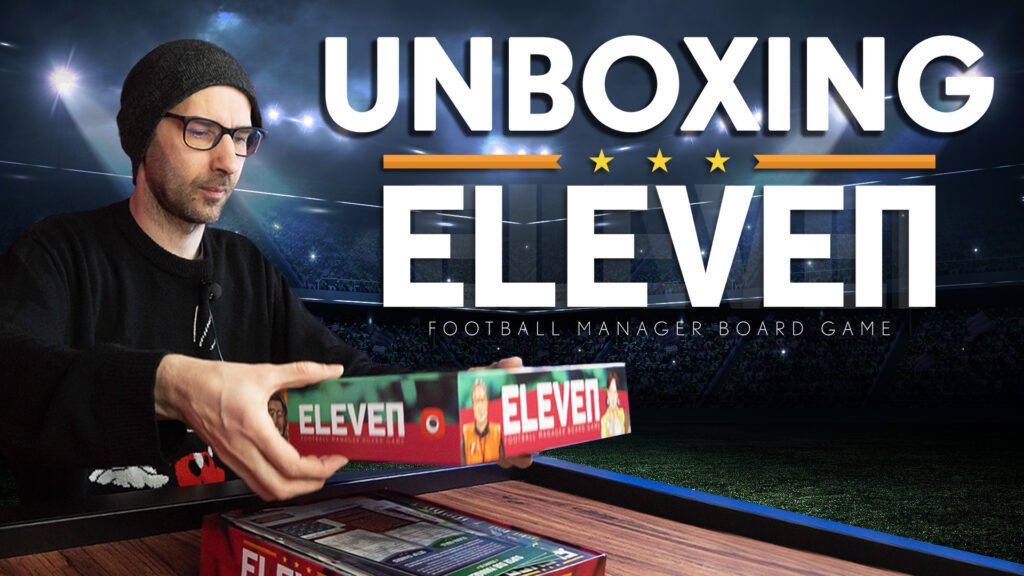 The gameplay of Eleven takes place over 6 Weeks, and each day marks a different phase of the game. On Monday, you acquire Resources for your Club and draw a Board Meeting card, facing the tasks assigned to it. Tuesday, Wednesday and Thursday are filled with many responsibilities: transfers of players, hiring staff, expansion of the stadium, etc. Friday is the decisive day – the day of the Match. This is when you'll manage your Tactics cards and Player abilities to win the game. The phases of Monday and Friday are resolved simultaneously, but Tuesday, Wednesday and Thursday will be played in turns with other players.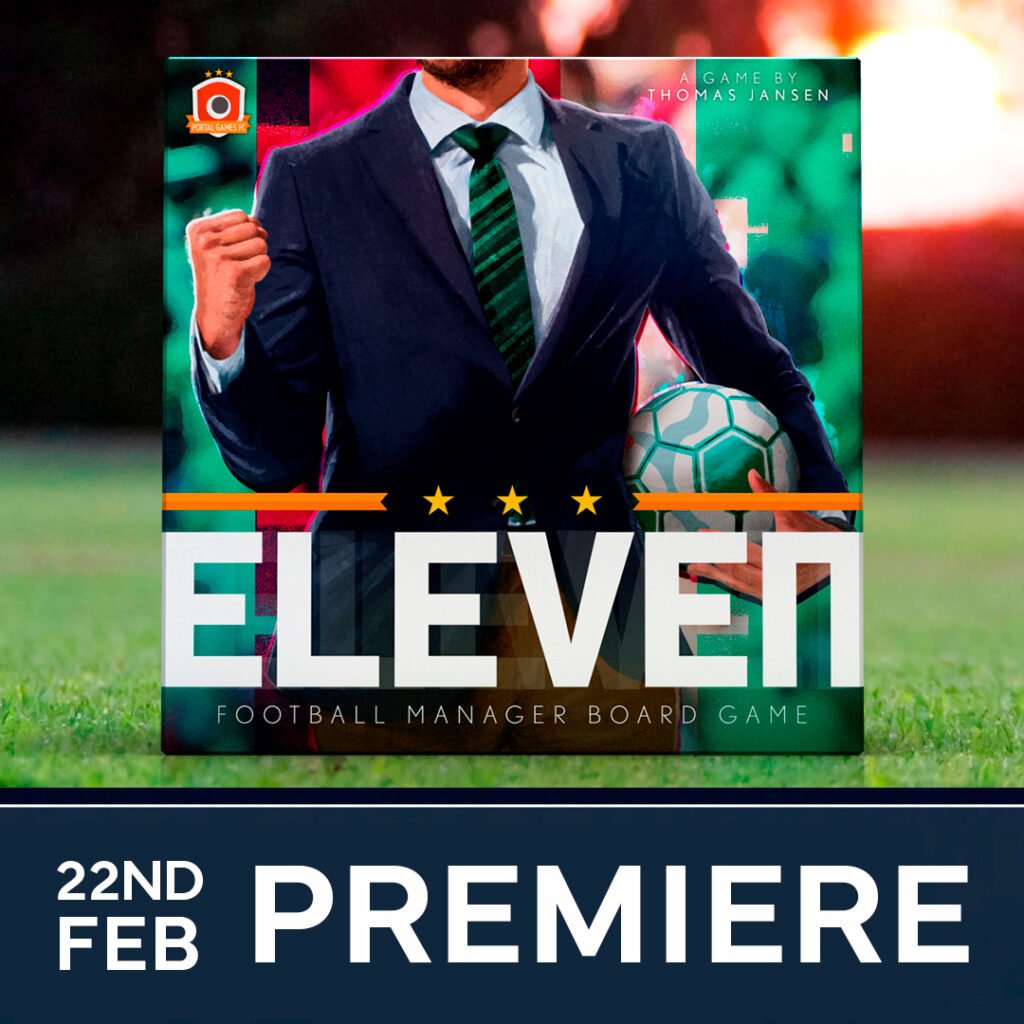 Click to order: https://shopportalgames.com/products/eleven