We are happy to announce that draft page for our new game Eleven: Football Manager Board Game is live on Gamefound.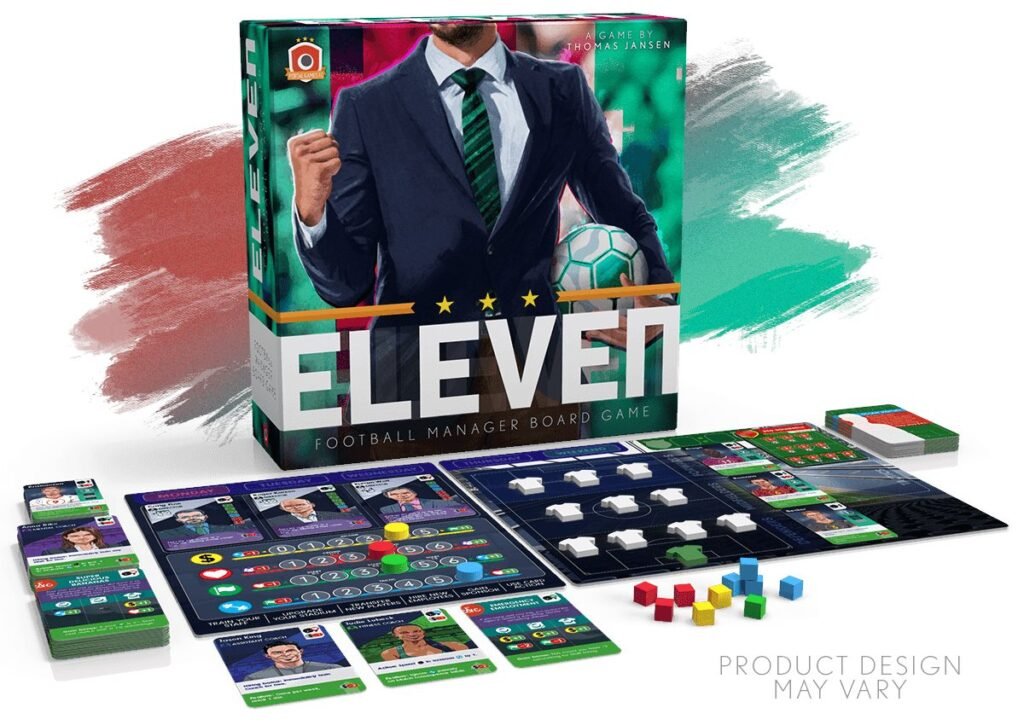 Eleven is a competitive strategy game for 1 to 4 players set in a world of sport. Your task is to manage and grow your own football club over the course of a season and outperform other teams.
You will manage club budget, fan base, transfer players and hire additional staff, plan match tactics using a tactic board, invest in club infrastructure. All this to win games, climb up the league table and convince the club board you are the best club manager.
Follow the project to get a special starting cards promo set for free with your pledge!