Cry Havoc is one year old!
We are celebrating first birthday of Portal Games bestselling, brutal sci-fi action game – Cry Havoc! This is a great opportunity to play it – control war torn areas with card-driven, asymmetric, factions and, well, CRY HAVOC! Let us share some good memories and remember the past year, which has been a huge success.
Last year we released Cry Havoc, not expecting, that it would be such a great success. By all means it was well deserved – it is a great game after all, but even in our wildest dreams we did not expect such an extraordinary reception. The game was nominated by many important organisations and won couple of important industry awards, to name the few:
Goblin Magnifico 2017: Cry Havoc – Jury award, best boardgame published in 2016
Board Game Corner Nominee
Origin Awards Nominee
2016 Golden Geek Most Innovative Board Game Nominee
2016 Golden Geek Best Thematic Board Game Nominee
2016 Golden Geek Best Strategy Board Game Nominee
Game of the Week by Geek 10
And much, much more…
We are extremely proud of that. However the most important thing is, that you, the fans, have liked it, bought it and played it. After our initial release we had to do two additional print runs, to a total of three. That shows, how much we underestimated your love for the game…
And we would like to thank all of you, who play the game, who own the game, who voted for it, who supported us and who like board games in general. And because Portal games also love board games, we would like to propose a festivities. Let's celebrate 1st Cry Havoc birthday properly. The whole month of September will be full of surprises concerning the game and… its first little baby brother – Cry Havoc: Aftermath expansion!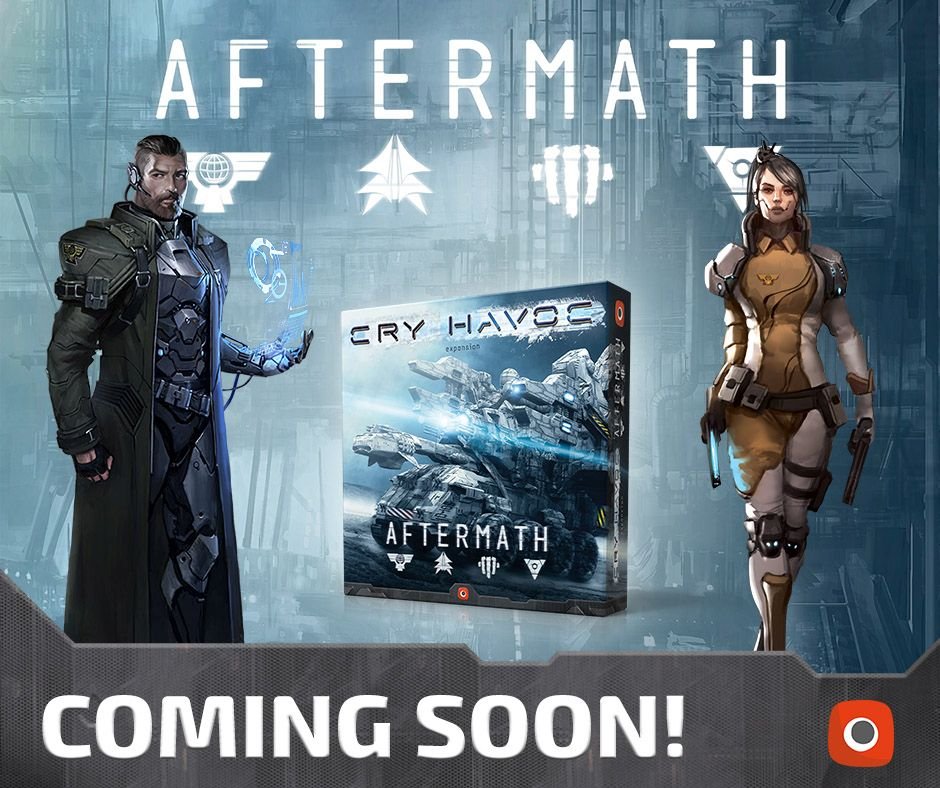 Cry Havoc: Aftermath
Today Portal Games officially announces expansion to Cry Havoc – Cry Havoc: Aftermath – with full list of components.
It will be released during Spielmesse Essen 2017 and will hit distribution soon after.
Story Details
The war has raged for far too long. Four armies converged, fighting for the precious crystals, and none has given up any ground. Fighting has made extraction difficult. The planet continue to provide valuable resources, and so, the forces remain. Battling for control. With no sing of ending the struggle, all four factions have developed new tactics and technology to further their advantage.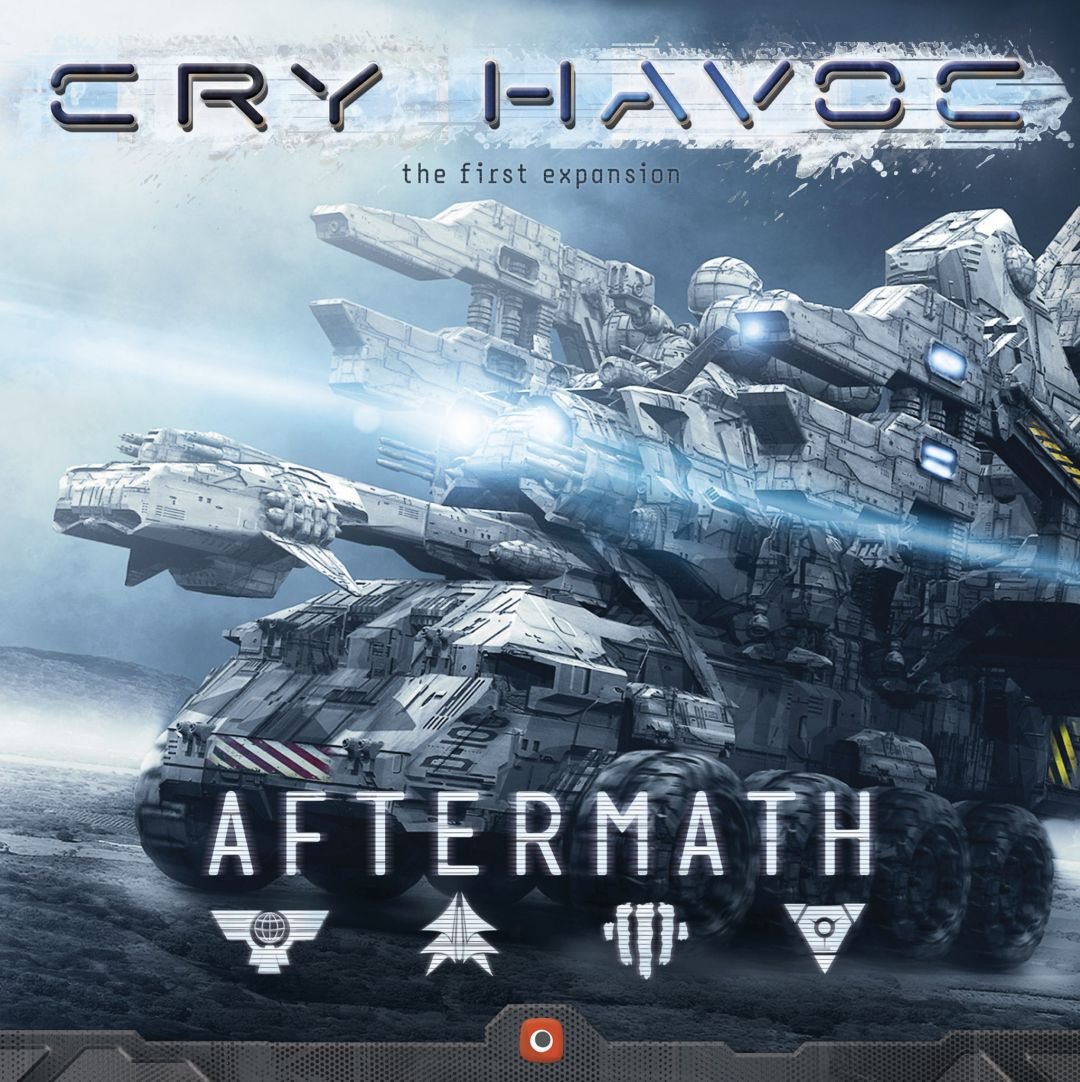 Aftermath and you
This is the point, where you, the player, come in and utilize those new additions to totally wreck your opponents. You will find new structures and skills as well, as powerful new Leaders. How will you use them, to achieve victory?
New addition: Universal Structures
Aftermath expansion includes new universal structures, such as victory points generating Propaganda Center, crystal placing Geological Scanning Center and card drawing AI Servers, which will give you universal bonuses and advantages.
New addition: Faction Structures
Your army never was more powerful, more determined and closer to ultimate victory. These new Faction Structures include units transporting Choppa (which allows you to Get to da choppa!) for the Human Army, prisoner exploiting Psycho-Chamber (which will let you get psyched) for the Machine Army, crystals turbo harvesting Turbo Harvester for Pilgrim Army and movement slowing Swamp Fields for Trog Army.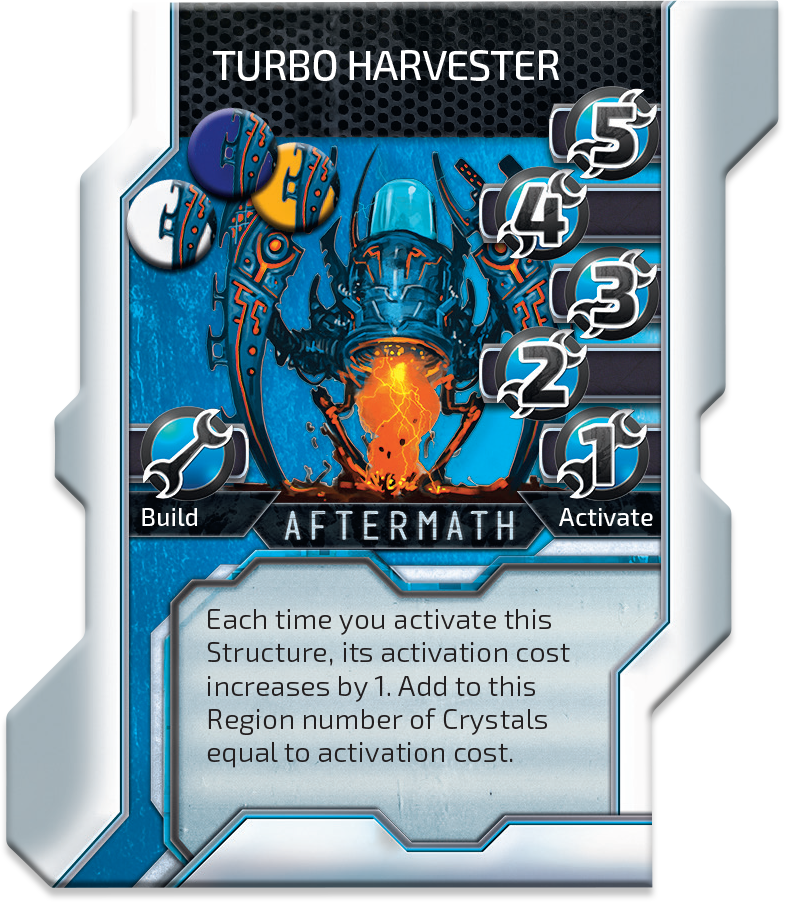 New addition – 4 Leader Boards
Four great leaders for your armies, such as Human Col. E Rose, Machine Omega Brain T-14, Pilgrim Mystic or Trog Ashlas Chief who will not only increase number of your tactical options, but will prove quite useful at managing your skills and structures.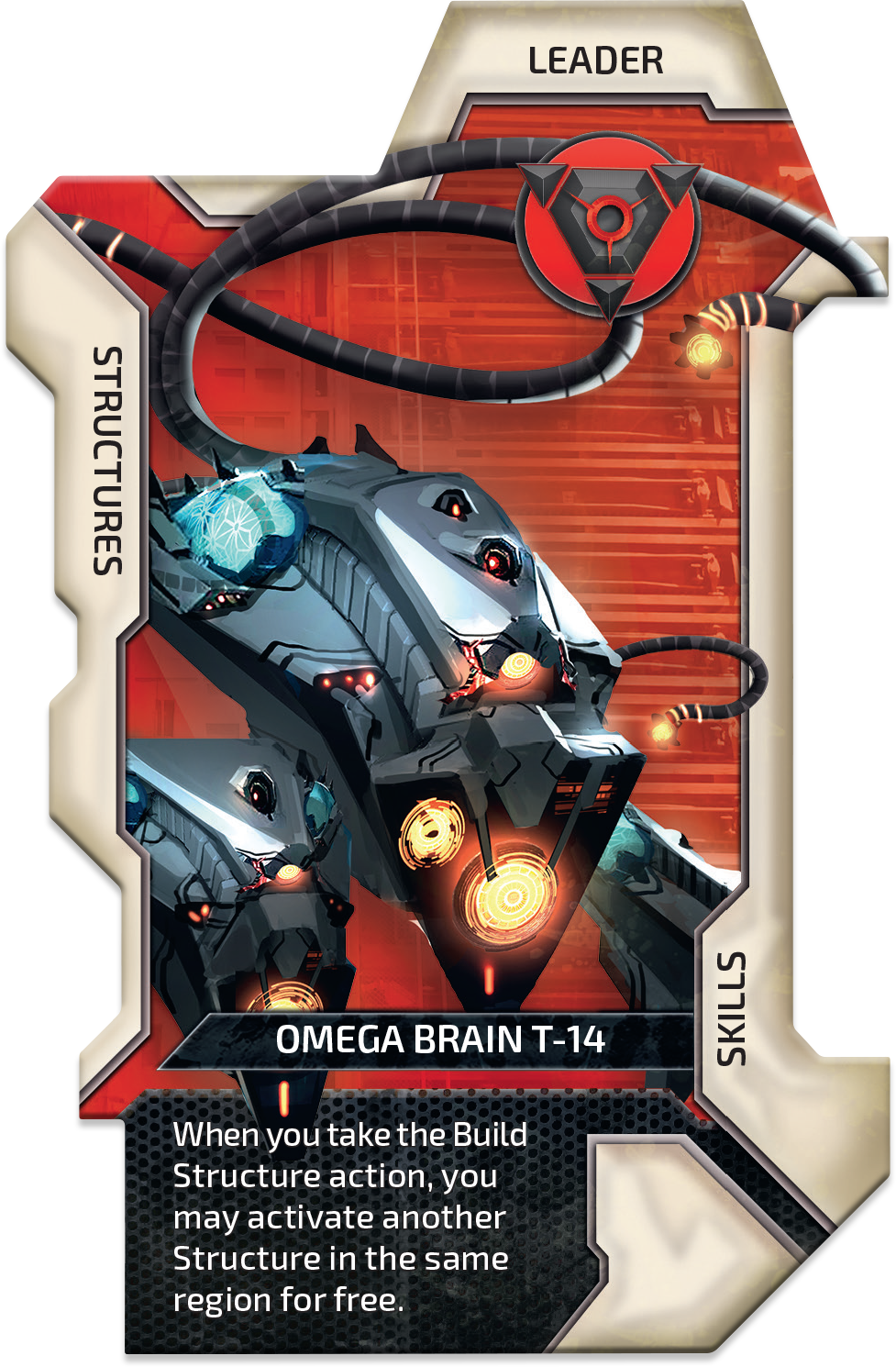 New addition: Scoring Events
Additional ways to score points with new scoring events cards, such as Probe Reports and Training Alarm!
Full list of Cry Havoc components
More details about Aftermath will come soon – don't miss it, it is an expansion that was well worth 1 year of waiting!