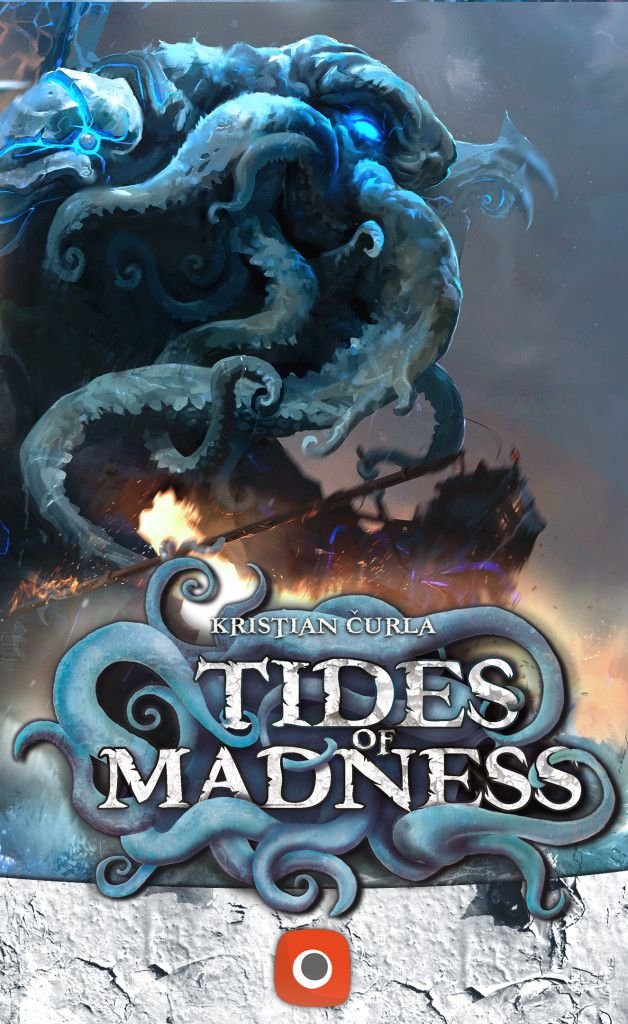 Portal Games announces Tides of Madness
An all new experience built on the game play of the award winning Tides of Time.
Gliwice, Poland – May 23, 2016. Today, Portal Games announced Tides of Madness, a 2-player drafting card game based on the award winning Tides of Time. Tides of Madness continues to use the familiar drafting and set collection mechanics of its predecessor and builds on those strengths with the introduction of Madness.
In Tides of Madness, it is not enough to try and draft the highest scoring set possible. You must also be aware of your Madness level during each round. Powerful scoring cards also come at a cost and if you draft too much Madness, you go insane and lose the game immediately!
"Tides of Time was a huge, worldwide hit of 2015," says Portal Games CEO Ignacy Trzewiczek. "Having a chance to work on this title again and play with tweaking rules to come up with new mechanisms was a pure pleasure. I cannot wait to surprise our fans again with this epic and yet small game!"
Tides of Madness is for 2 players, ages 12 or older, and takes approximately 20 minutes to play. It is a stand-alone game and does not require a working knowledge of Tides of Time to play. It includes 18 large-format cards (80mm x 120mm), 20 Madness tokens, score pad, pencil, and a rules sheet. Tides of Madness will be released in August at Gen Con 2016 and will be available worldwide at the same time. MSRP will be $12.00 USD. For more information, you can visit the Tides of Madness page on our website at https://portalgames.pl/en/all-game-list/tides-of-madness/
About Portal Games
Portal Games is a publisher of award-winning games such as Imperial Settlers, Stronghold, Tides of Time, Legacy, and Neuroshima Hex. Founded in Poland in 1999, Portal Games has developed into one of the most renowned European game publishers and design teams. Their commitment is to produce only the highest quality Board Games That Tell Stories.
Europe Contact: Ignacy Trzewiczek
Portal Games
portal@portalgames.pl
Tel: +48 32 334 85 38
North America Contact: Chevee Dodd
Portal Games
chevee@portalgames.pl
Tel: +1 304 657 8930