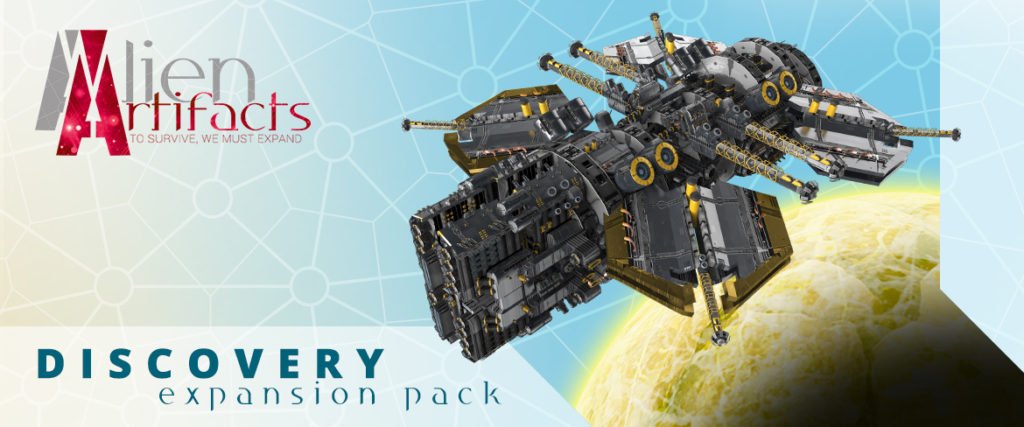 Alien Artifacts: Discovery Early Launch Kit 2018
Alien Artifacts: Discovery Early Launch Kit is another take from Portal Games to support brick & mortar stores and offer them unique product! Each B&M store can order 1 Alien Artifacts: Discovery Early Launch Kit 2018 and get 10 copies of the expansion, 10 promo materials, Alien Artifacts poster and the product will be delivered to 2 weeks before the official release date.
Portal Games as always will support game stores with an extensive marketing campaign of the Early Launch, making sure that hundreds of Alien Artifacts fans will visit their FLGS to buy the expansion!
What you get
Get the product 2 weeks before official release
Get 10 promo materials and poster
Be part of Early Launch Event and take advantage of marketing buzz created by the publisher
$50 worth of additional, free promo stuff, available only when ordering directly through Portal Games
Price: 79€/$89
Release date: 3 March 2018
Demo Alien Artifacts in your store

What's more, if you want Alien Artifacts demoed at your store,
contact us
. We work with
Envoy
!
Request now
---
ABOUT THE PROGRAM
Learn more about what the Retailer Support Program is, why is it a great opportunity for your shop, and how to participate!
STAY UPDATED
Whether you are a Gamer or a Retailer, learn how you can stay in touch with us.