Eleven: Football Manager Board Game with expansions
LIMITED PRE-RELEASE of the Gamefound hit!
In this economic simulation game for 1 to 4 players, you are managing a football (soccer) club. Develop your stadium, hire staff, buy, train, and sell players, acquire sponsors, and play matches against other teams! 
A real treat for all fans of meaty euro games and satisfying solo modes!
Secure your copy and get limited bonus content: Unique Setup Deck, Wooden Flight Markers, Stadium Dice Tray.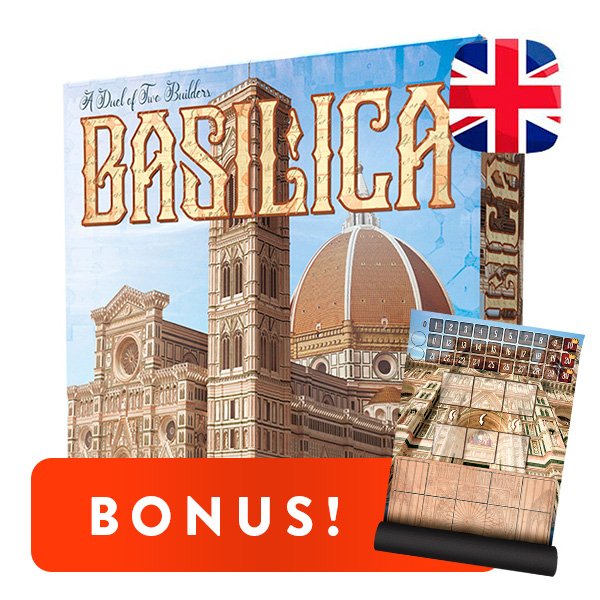 Basilica
An area control tile-laying game for two players
In this easy-to-learn game with a captivating medieval theme and wonderful-looking wooden markers, you are an architect competing with another architect while building a cathedral. But watch out for your opponent as they might get in your way to steal the first place.
If you enjoy tile laying games and strong player interaction this is a game for you! 
Secure your copy and get a limited bonus: a neoprene playmat.
Empires of the North: Wrath of the Lighthouse
A solo expansion offering an epic campaign
This expansion merges a concept of a euro game with a captivating story. Become the emperor's right-hand man and save your kingdom by playing an amazing campaign of 15 Scenarios. Compatible with all other expansions so you can replay it while trying out different clans.
If you are a solo gamer, this expansion is not to be missed!
Secure your copy and get a limited bonus: 4 Workers in Training tiles.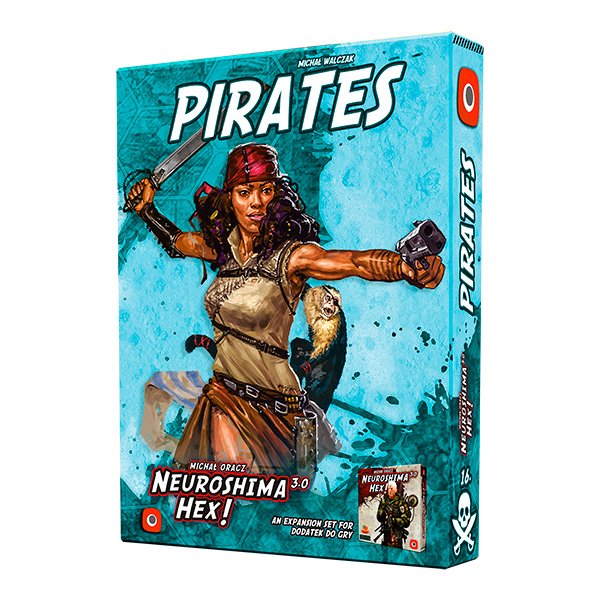 Neuroshima Hex: Pirates
A new faction expanding the play area
This expansion introduces a new terrain type – water surrounding the game area. Water can be accessed only by certain Pirate units. You cannot move these units but they will drift in a clockwise direction after every battle. This new mechanism makes the decisions in Neuroshima Hex much more strategic because you can predict the location of the units. 
The fresh cool mechanism of Pirates army makes it a must-buy for all the fans of Neuroshima Hex!