After the war, the winters were near impossible to survive. The frost, lack of supplies, and the deadly machines… it's hard to experience something like that and remain human. The hard conditions led to cannibalism and tribal lifestyles: primitive, mutated, and deadly. Every winter they migrate south and search for shelter, food, and loot. They attack with bare fists and the most primitive of weapons: bones, hardened wood, rusted remnants of human tools, and clubs wrapped with barbed wire and mangled metal. When the waters are icebound, the way in is easy, so you better double up the watch. The icy wind is not the only thing coming from the north!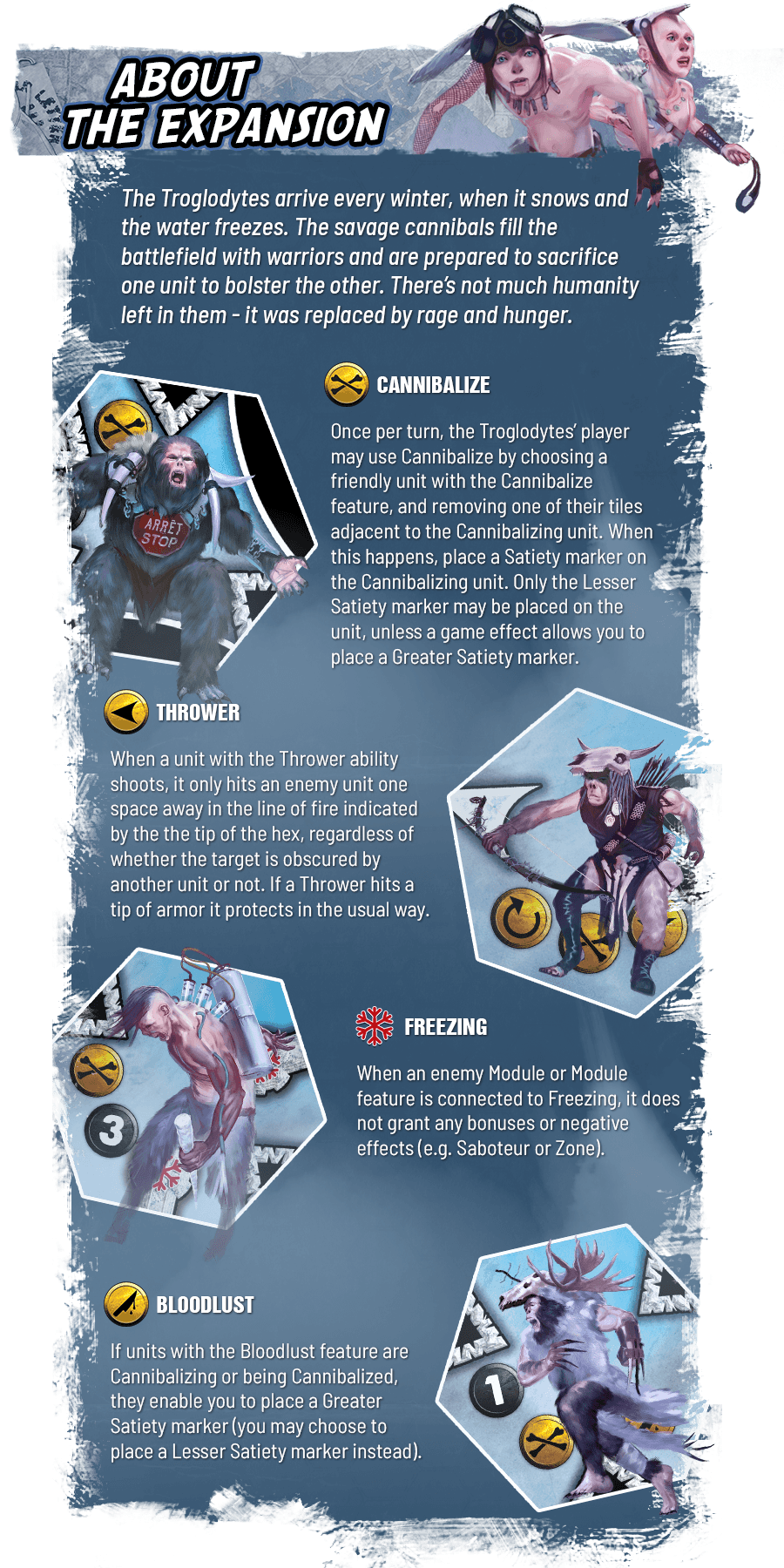 The advantage of the troglodytes deck is the ability toadapt units to the situation on the board. Cannibalizing your own units enables you to immediately get an additional bonus–the Satiety marker. The other advantage is the abundance of fighting units and Battle tiles. The disadvantage of the army is its necessity to sacrifice units, which depletes units and limits the ability to initiate
a Battle by fully occupying the board.