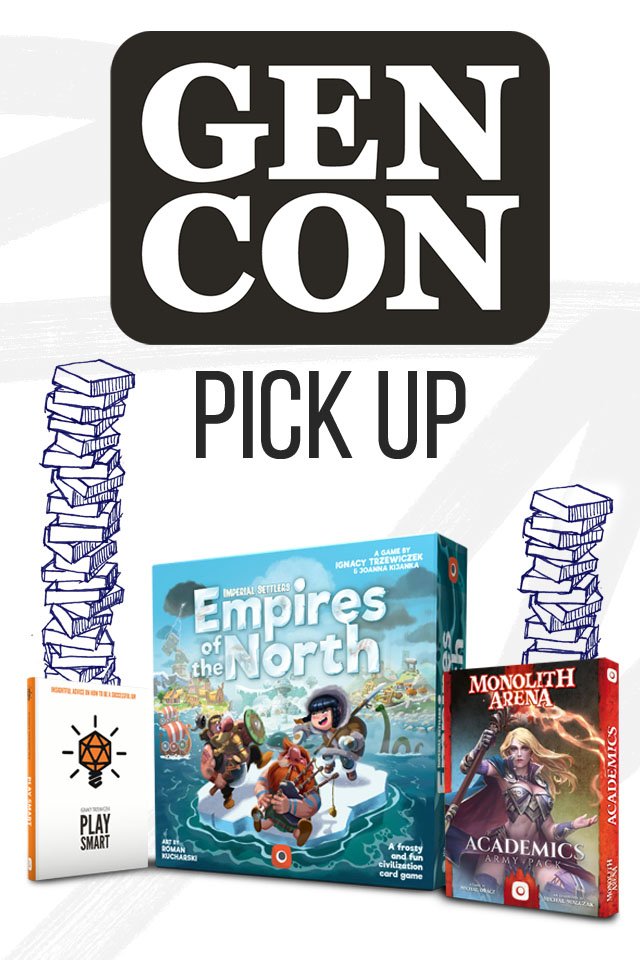 Settlers from three Nordic empires have decided to start their voyages and set sail for new lands in hopes of finding more resources, and increasing their opportunities to expand. Building new structures, taking advantage of upcoming events, and outsmarting opponents is their path to greatness. You don't know who your opponent might be; it might even be a different clan from your nation. Even so, you will do what is necessary. Your current lands are meager, and the resources scarce, so you'll need to work hard to acquire the food and resources necessary to thrive!
Imperial Settlers: Empires of the North is a card game in which players lead one of six clans from three different factions. The game plays out over a series of rounds, during which players explore new lands, construct buildings, trade resources, and sail to new lands with the aim of either conquering, or pillaging to gain more goods! Each
action draws the clans closer to becoming the greatest empire! The game ends in the same round that any player reaches the 25 victory points mark.

Empires of the North is aimed both at the new players and also all fans who love Imperial Settlers and are looking for a great engine building experience. The box contains 6 unique, ready to play decks featuring Vikings, Scots and Inuit clans. Each deck offers a great variety of strategies and excellent replayability value.
The game features stunning artwork by Rafał Kucharski, 100+ custom wooden pieces and additional engaging scenario based solo variant (4 different scenarios included in the base box!).
Empires of the North will be pre-released at Gen Con in August this year. Worldwide release is planned for second half of August. Pre-order copies will be shipped to our fan in July!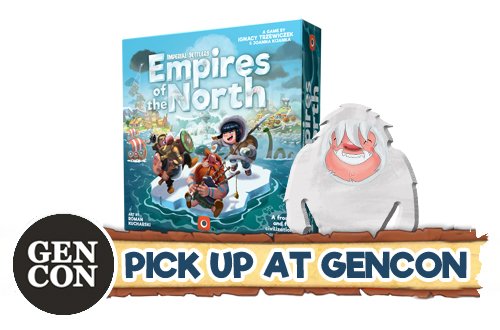 The main advantage of this faction is its ability to increase the efficiency and strength of each Board tile with the use of a new mechanic called Mana. Each of the Academics Order tiles generates Mana, and it's critical for the player to decide which Champion or Rune should be charged with it first. That won't be an easy decision to make, especially with a couple of new effects like Healing Hands or Mesmerization. Healing back your Champions and Banner to their full capability is finally an option, and with the possibility of Mesmerizing and taking control of your enemy's Board tile, you can ensure they won't be a threat to your healers. With an even number of Melee and Ranged Champions, there is plenty of flexibility, and it's up to the player whether to charge Ranged or Melee champions to push forward either of those strategies.



---
PLAY SMART
IGNACY TRZEWICZEK, board game designer, RPG author, and GM since 1994 takes us through his vivid interactions with players over the course of many years during his own sessions, sharing with us his unique and personal methods for resolving the issues that GMs may encounter.
Play Smart is a fascinating take on running RPGs, told through the experience and knowledge of a humorous and dedicated GM who goes out of his way for the enjoyment of his players. At it's best, it is a smart guide book to help GMs approach their game sessions with a pocket full of ideas for the many problems that may occur in their role-playing games.
'The title of the book is Play Smart, but it might be called Play With Heart. Ignacy has created a very player-centric book filed with a kind of bold empathy. The book cuts right to the heart of the matter and boils everything down to RPG fundamentals. I've dabbled as an RPG player, but never had the opportunity to be a Game Master. I've always been intimidated. All of that is out the window after reading Play Smart. I would keep this book with me in spirit at all times. Using both humor and a bit of a potty mouth, Ignacy has outlined tools for dealing with even the most extreme situations, both in and out of the game."
Joel Eddy, Drive Thru Games
"As a Game Master, you want to be more than just background noise to your players. In order to do that, we highly recommend Play Smart as an addition to your role-playing library. This book provides insightful advice on how to be a successful GM and provide an experience for your players that they will talk about for years to come. But fair warning, once you apply what you've learned in this book, a very high bar will be set possibly making you the GM of the group for life."
Tony McRee and Marty Connell, Rolling Dice & Taking Names

Full name: Play Smart: A Game Master's Almanac
Author: Ignacy Trzewiczek
DIMENSIONS: 6,29" x 9,05"
ESTIMATED SHIPPING DATE: SECOND HALF OF JULY