We ask you to vote!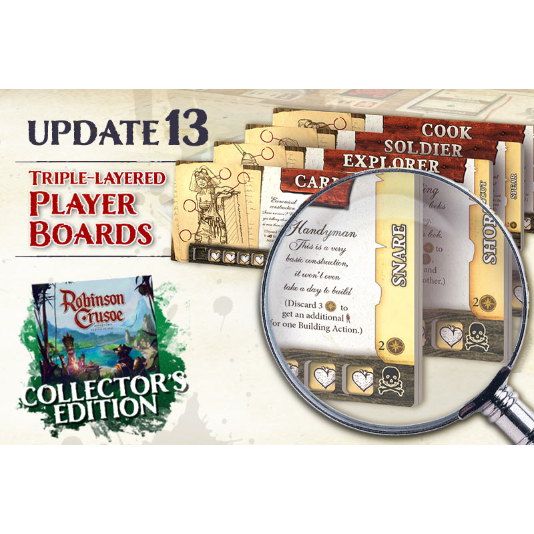 Update #13
Hi, there
Happy Easter! As promised, during the Easter Holiday we will be back to you with shorter Updates.

New scenario presented
On Saturday we streamed brand new scenario for Robinson called Pearl Diving. It was awesome, we had more than 100 people watching it live. Thank you for coming to see Ben trying to win the scenario.
As I promised, if we have 100+ people watching it live, that will be your token of appreciation for Bens effort! It happened and we thank you. Also, as promised, we will do another stream for you. Next stream will be run on Saturday, April 10th, at 1 pm EST and will be aimed for all of you who want to learn more about Robinson Crusoe. Ben will teach you the basics of the game and answer all questions.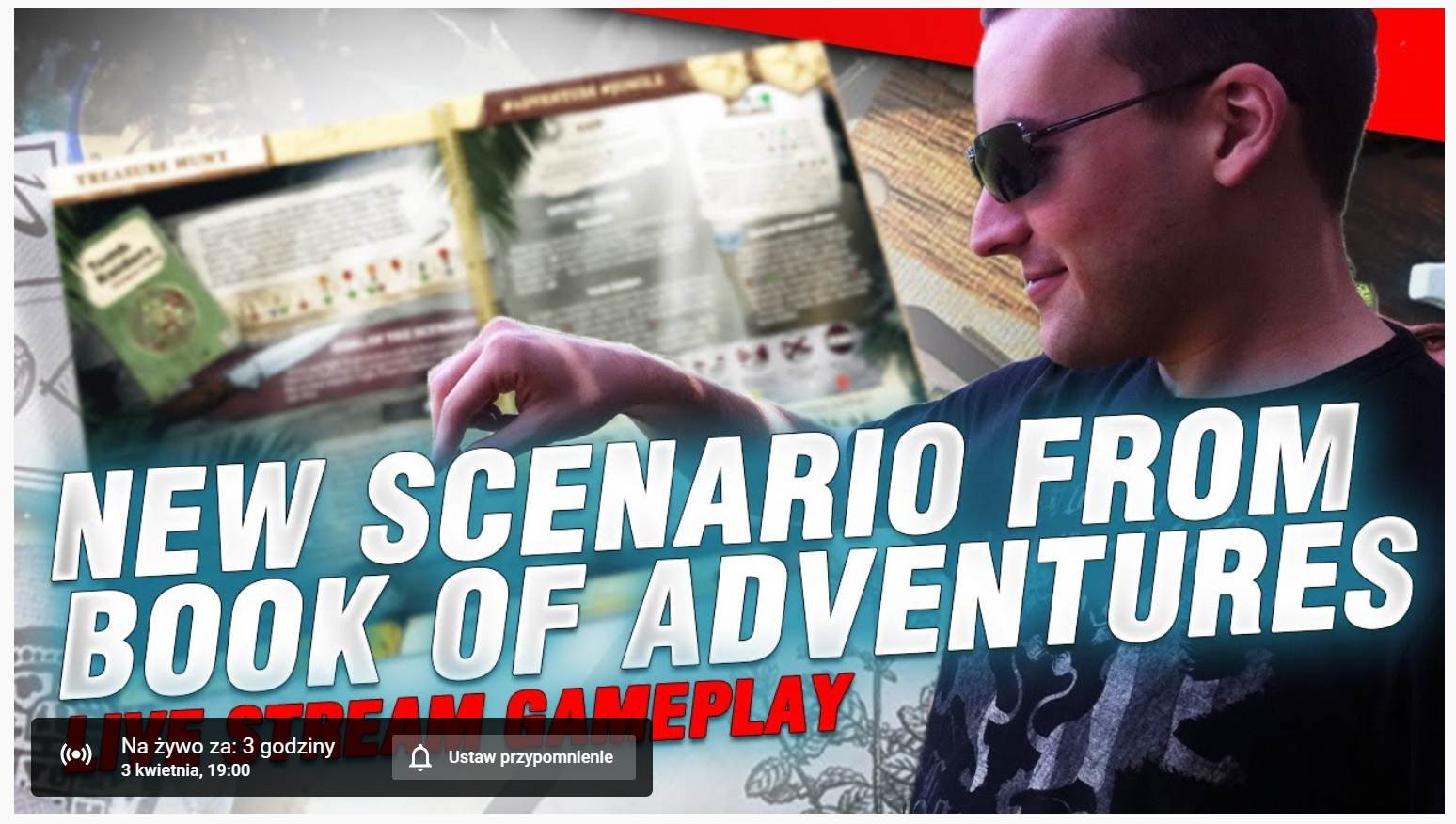 Poll for best fan scenarios
The first part of the Poll goes exciting, there is so many of you who already took part in the voting! Thank you for your engagement. Today we have another 10 fan created scenarios you can vote for!
Additionally, I'd like to thank DaMei who created listing on BGG with all links and descriptions of the scenarios. You did awesome work for the community. I appreciate your time and effort. Thank you.

Today we are responding to what players asked for! Many of you were asking in the comments about that, and we were secretly smiling because we knew that it will happen, that we have it prepared, that we know how to make you cheer. And here it is!
Today we unlock triple-layered player boards so your wound marker never again will move and put everyone at the table in confusion! No more accidental push with your arm and moving token on life track. Everything is now under control in a fancy player board.
Happy? We are!
Important: These triple-layered player boards are part of the Stretch Goals and will be part of your copy of Robinson Crusoe Collector's Edition. These player boards will fit into the box.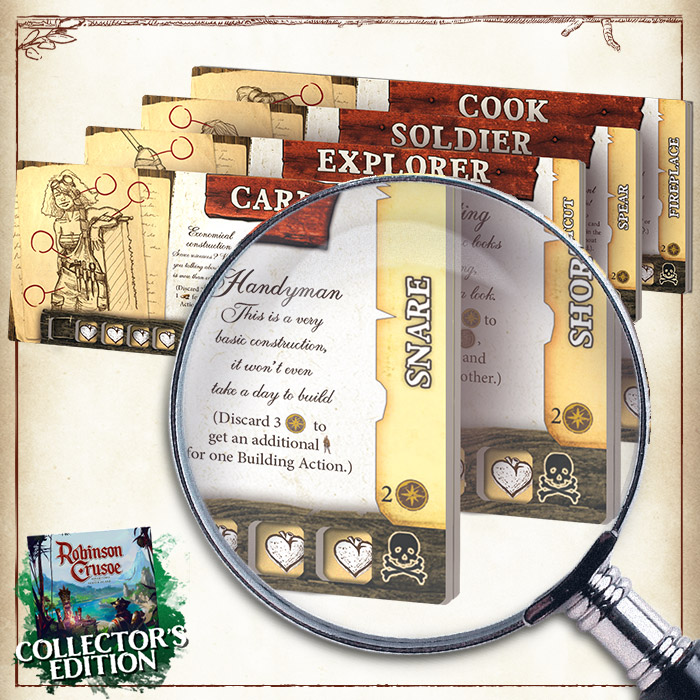 Happy Easter,
Talk to you tomorrow
Ignacy