Hania lives in Krosno, which is nearly 300 km away from the headquarters of Portal Games. Hania has been working at Portal Games since 2020, and I've only met her in person barely twice because first COVID struck, and then we had only two more company retreats during which I had a chance to chat with her for maybe 15 minutes in total. A lot has been happening on those retreats! Of course, there are regular Zoom conferences, daily exchanges of emails and messages on Discord, but let's be honest – in the era of remote work, the contact with the team is different from the daily chitchats during lunch breaks and playing board games together after hours.
I'd have to say that I hardly know Hania, in essence.
But I do know her a bit – I know her through her work and the illustrations she creates. I know her as a comics fan who regularly recommends great albums to the rest of the team. I know her as a super geek who shares reviews of movies that no one else on the team has probably heard of but should definitely hear about.
I also know Hania as a super-talented illustrator who does extensive research for each project, prepares amazingly well, and then works her magic to create graphics that fit perfectly with a specific game – her illustrations for Dune are completely different from her illustrations for Batman, as different as night and day from her illustrations for 51st State, as different as tea and a teapot from her illustrations for Eleven. With each new game, Hania asks our developers how we'd like the game to look, sends us a few of her proposals and variants, and then the magic begins – a few months later, we receive another insanely illustrated game.
I'm writing about Hania today because while working on Imperial Miners, she outdid herself and revealed another side of her – a super witty girl who playfully winks at fans of games in every illustration. When I (and soon you!) browse through the game's illustrations, the smile never leaves my face.
The world of Imperial Settlers from the very beginning, since 2014, has been infused with humor, and successive illustrators have added jokes to the cards, hidden Easter eggs, and played with the formula of the world of little people. We had the little Loki stealing a certain Hammer on the cards, we had references to Final Fantasy, Rafał Kucharski, who was in charge of the line for several years, amazed me with every batch of illustrations.
Hania proudly took the baton. Imperial Miners contains over 100 unique illustrations. We didn't write scenarios for her, we didn't brief her, we didn't give her a script. "Have fun," we said, "create something cool."
And she had fun indeed. There are countless references and nods to pop culture, to the world of geeks, and dozens of cards that are complete scene-jokes. The whole game – apart from being a great card game – has also become a collection of insane scenes from the world of Imperial Settlers, stories about the adventures of little miners and their families.
Hania lives in Krosno. I've seen Hania in person twice. I don't really know Hania. But I do know her a bit… She's an excellent illustrator and a super witty girl. She's a perfect addition to our geeky team. It's a shame that Krosno is so far away!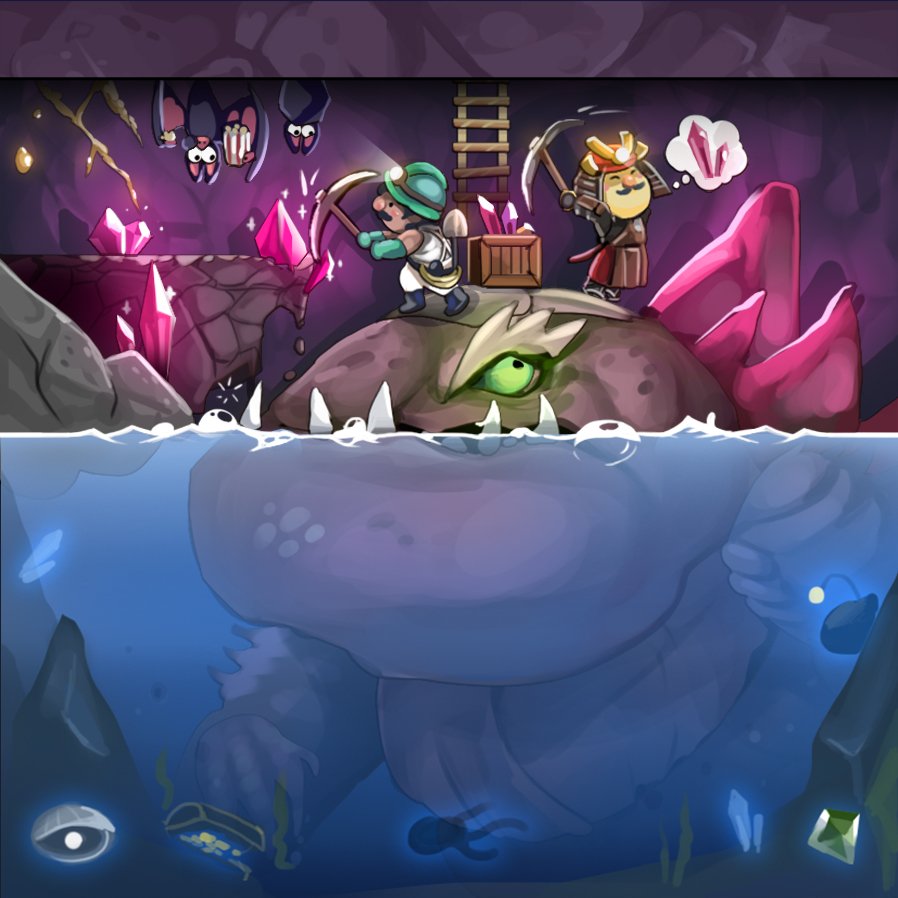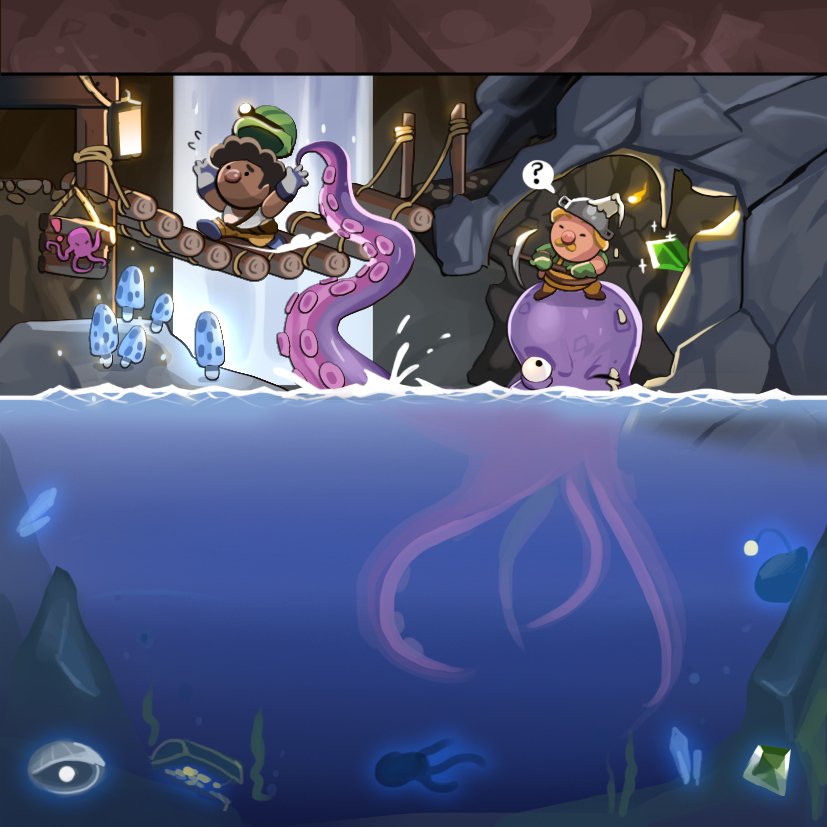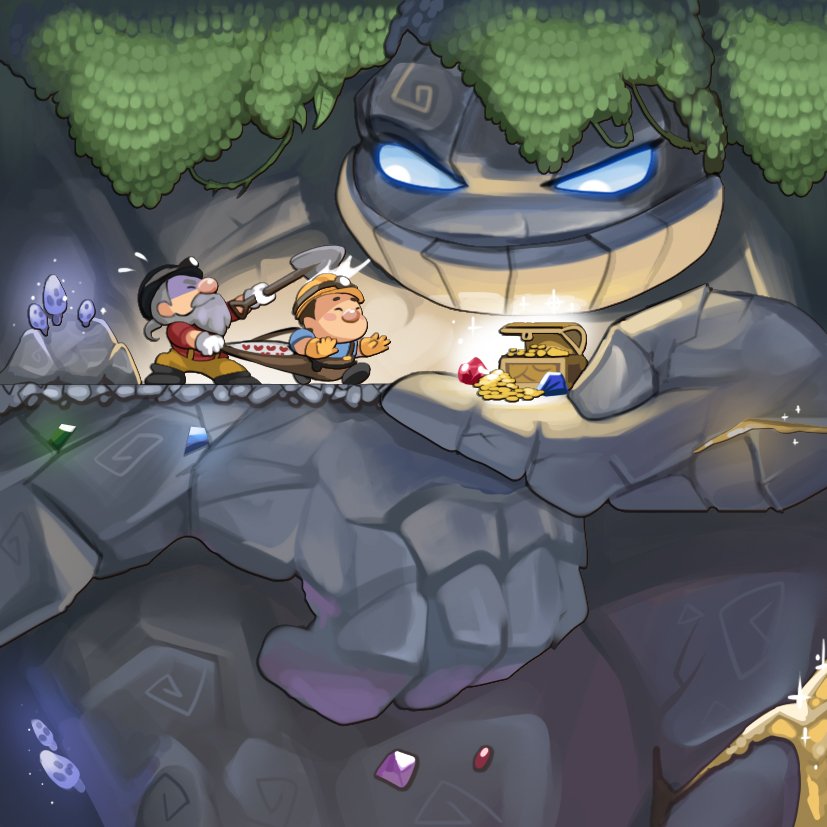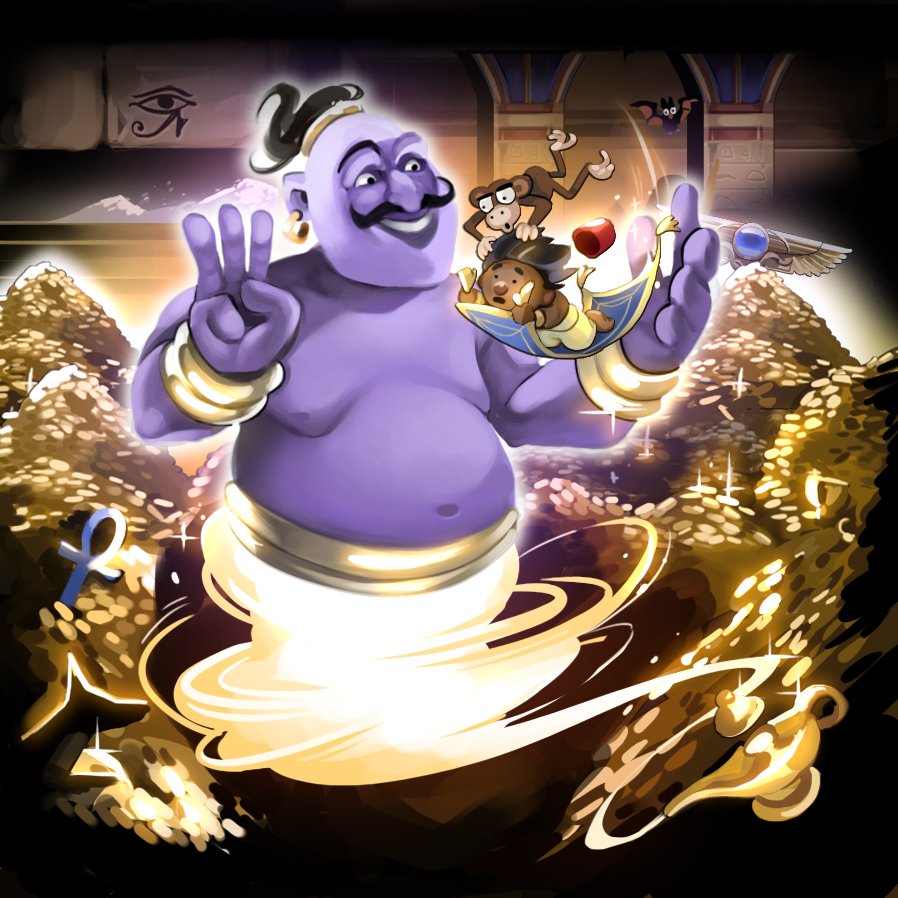 And yes, pre-orders began last week, so you can grab your copy here: US fans or here EU fans.