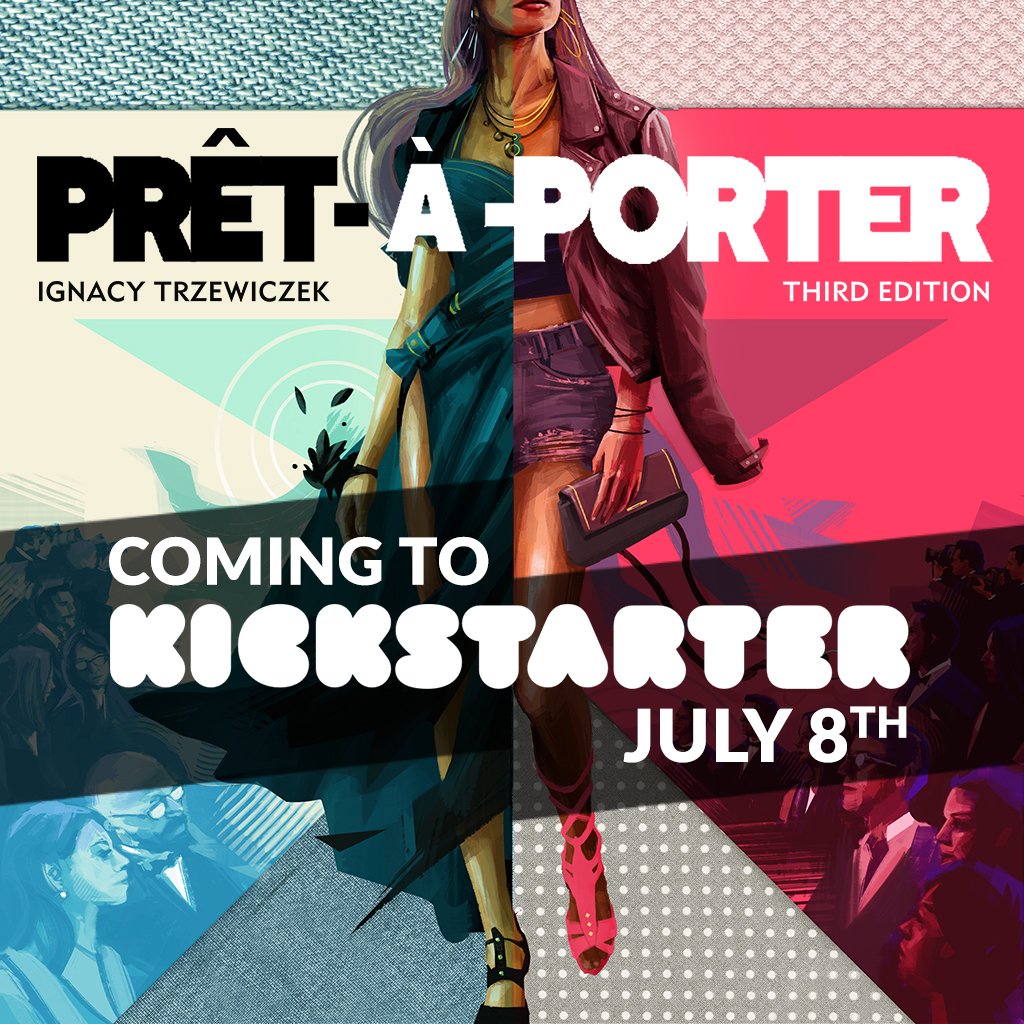 Portal Games is proud to announce the upcoming Kickstarter campaign for the second edition of the award-winning game, Pret-a-Porter. The campaign begins on July 8th this year.
Prêt-à-Porter is an economic strategy game set in a world of fashion. Players own clothing companies and fight to dominate the fashion shows.
During the game players open new branches and outlets, hire new workers, and try to gain new capabilities. New Design Agencies, Brand stores, or Preparation rooms are opened. Accountants, Models, and Designers are hired, lucrative contracts are signed to allow for short-term profits and expand the company's capacities.
Pret-a-Porter was previously released in a small print run at Essen 2010. The game was nominated for the Game of the Year award in Poland and for the International Gamers Award in 2011. It has been out of print for years since.
The new edition of the game represents a completely redesigned project with stunning artwork by industry veteran Kwanchai Moriya, with all game materials rewritten. We are prepared with the campaign stretch goals to produce the game in the highest industry standards.
About Portal Games
Portal Games is a publisher of award-winning games such as Imperial Settlers, Tides of Time, Robinson Crusoe: Adventures on the Cursed Island, and Detective: A Modern Crime Board Game. Founded in Poland in 1999, Portal Games has developed into one of the most renowned European game publishers and design teams. Their commitment is to produce only the highest quality Board Games That Tell Stories.