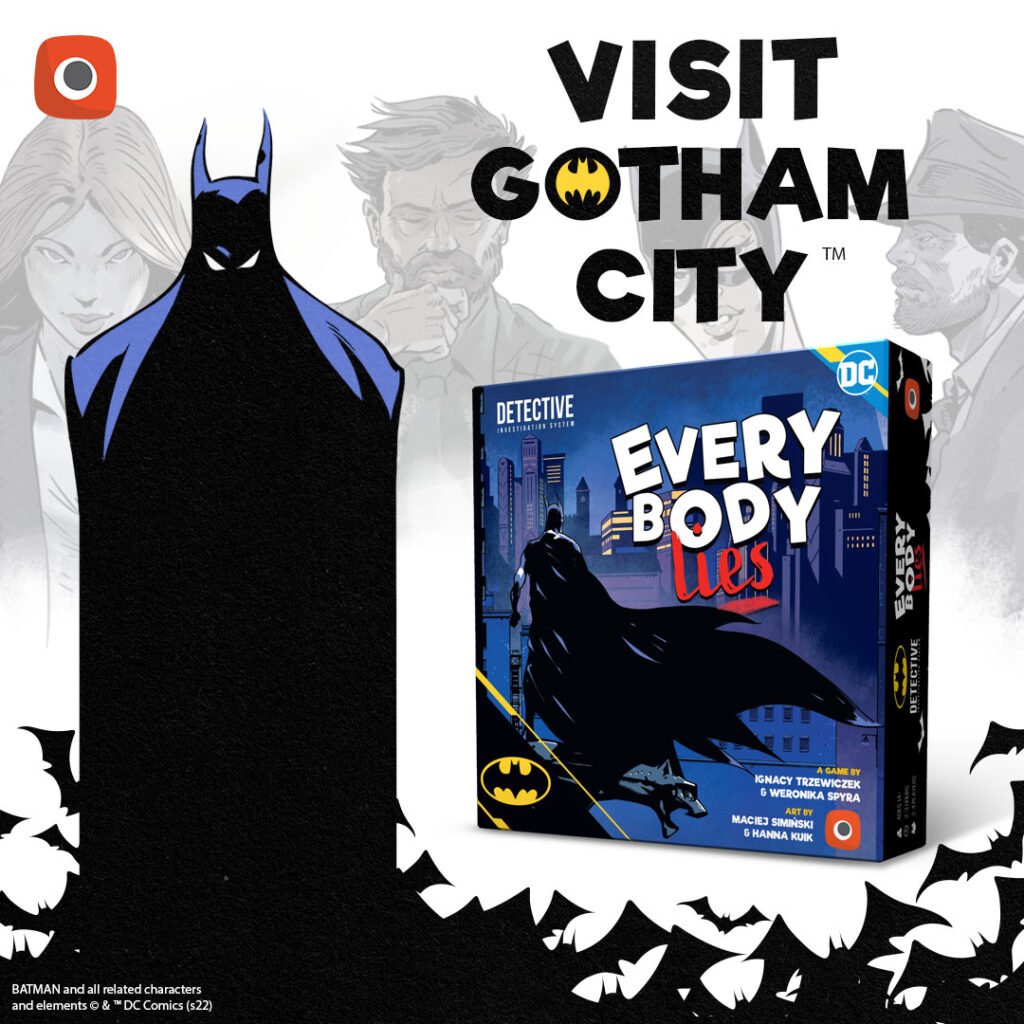 Batman: Everybody Lies is a crime-solving deduction board game for 2-4 players set in the Batman comics universe.

Work cooperatively as investigators and solve mysterious cases in Gotham City!
4 criminal cases to solve, all combined into a master plot
Interact with Batman, The Penguin, Poison Ivy, Mr. Freeze, Scarecrow, and more
Visit famous Gotham City locations such as the Batcave, Arkham Asylum, Blackgate Penitentiary, and the Gotham City Gazette
New deck type: comic scene
Hidden agenda mechanic and final evaluation
Game mechanics are based on the award-winning Detective: A Modern Crime Board Game.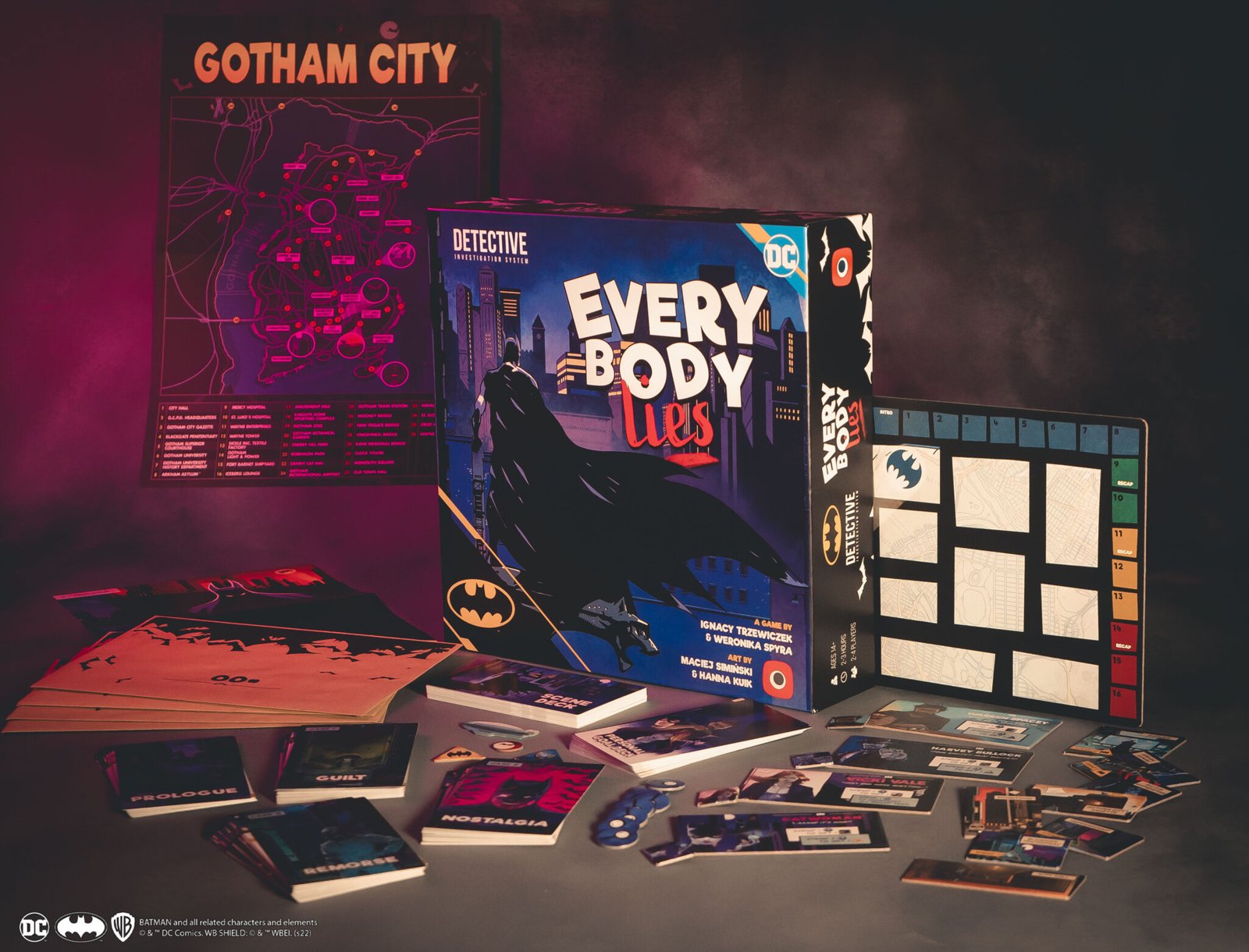 Pre-order your copy of Batman: Everybody Lies now to get the game before anyone else and enjoy the pre-order exclusive bonuses!
Printouts of the Gotham City Gazette.
Investigation notebook.
Custom shaped wooden Location marker.
Wooden Investigation marker with the Batman logo.