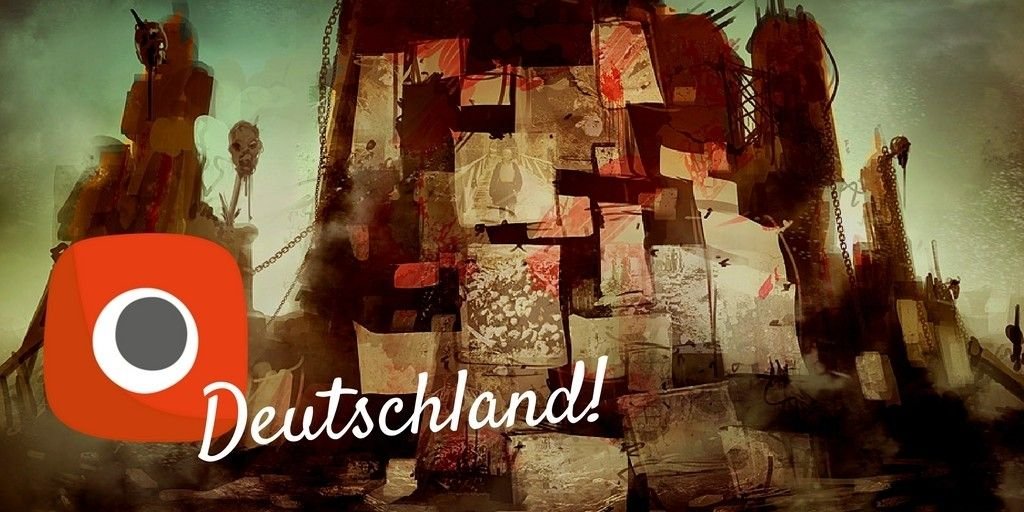 Monday, August 29th _ Portal Games is proud to announce expanding into the German market by opening a new German division, called Portal Games Deutschland. The division will debut this October at the Essen Games Fair, SPIEL'16. Portal Games Deutschland will be run by Benjamin Schönheiter out of Friedberg, Germany.
For the past three years, Schönheiter worked at German publisher Pegasus Spiele, where he was in charge of localizing games like Robinson Crusoe and its expansions, Pixel Tactics, Boss Monster and Roll for the Galaxy to the German market. Before working for Pegasus Spiele he ran the popular german board gaming website SpieLama.de.
'Benjamin's knowledge of the German and international games markets, combined with his passion and expertise in American style games provides the best mix for us. It makes him the perfect choice to run Portal Games Deutschland.' said Ignacy Trzewiczek, CEO of Portal Games.
Schönheiter also enthusiastically embraces the new challenges waiting for him. 'I am very proud of this development and honored to have the possibility to start this amazing journey together with Ignacy Trzewiczek', says Schönheiter. 'His games have always been close to my heart and now I can bring these great titles from Portal Games directly to the German market. Additionally, we will license carefully chosen Ameritrash style games from other publishers and localize them for the German market, as well. In the future", so Schönheiter, "customers can expect from us great science fiction and fantasy themed games with stunning artwork, amazing production values and great game play.'
Portal Games Germany will debut with three titles at the Essen fair: the redesigned 51st State, Neuroshima Hex as well as its yet unannounced new army. Soon after the company will follow up with their already critically acclaimed 2016 title Cry Havoc.
About Portal Games:
Portal Games is an internationally acclaimed games company from Poland. Its line-up of games includes such hit titles as Neuroshima Hex, 51st State, Robinson Crusoe, Tides of Time, Stronghold and Imperial Settlers. Portal Games' hit release for 2016 is the asymmetrical sci-fi-themed game Cry Havoc. For 2017 CEO and game designer Ignacy Trzewiczek is working on the sequel to his international best-seller Robinson Crusoe, called "First Martians: Adventures on the Red Planet", which will include campaign-play and a revolutionary app.
Portal Games' main offices are located at ul. Św. Urbana 15, 44-100 Gliwice, Poland.
Contacts:
Ignacy Trzewiczek, CEO of Portal Games
Ignacy@portalgames.pl
Benjamin Schönheiter, Head of Publishing Germany
ben@portalgames.de
www.portalgames.de
facebook.de/portalgamesde
twitter.com/portalgamesde
instagram.com/portalgamesde