Poll for the backers – we celebrate fans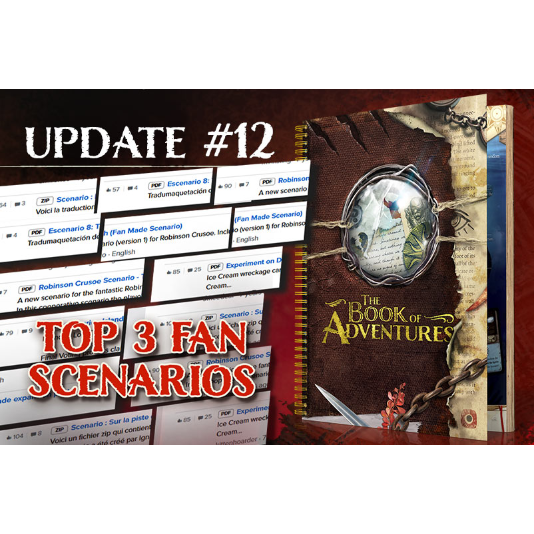 Update #12
Hi, there!
How's your weekend? Any board gaming in plans? We have for you a few short updates in the campaign!

Today we stream Robinson for you
Reminder! Today, Saturday, 1 pm EST, we are streaming a brand new scenario for Robinson Crusoe. Our Twitch team does stream with Ben being the host and teaching you how to play the new scenario.
You can watch the stream here:
Please, drop by, say hello to Ben and ask him any questions you might have. I myself may pop up in the Chat as well! 🙂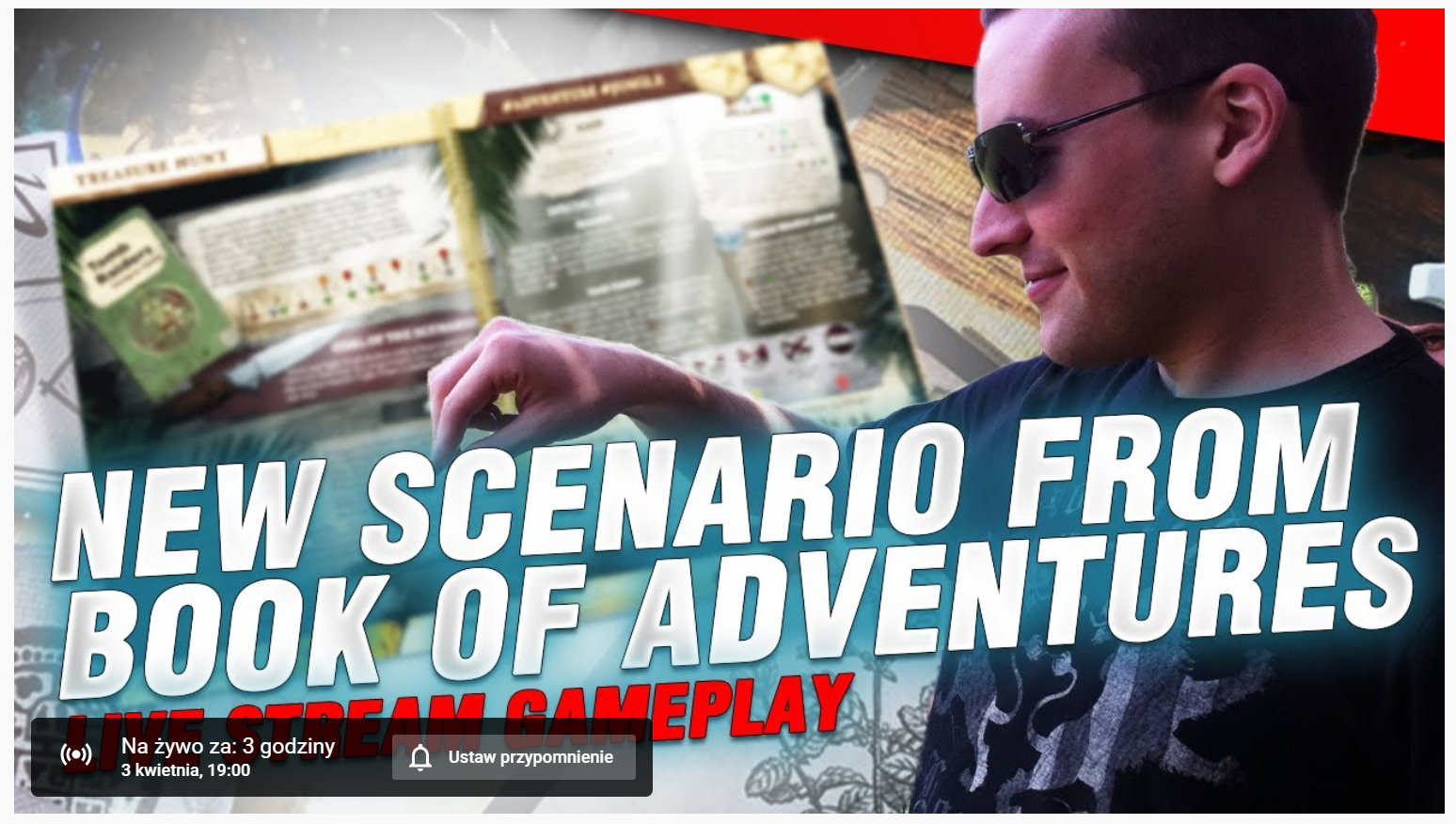 Playmat revealed
Many of you were asking in the comments section about the playmat's look as you noticed that it is much wider than the regular board in the game. Today we want to present you first visualization of the mat. We hope you like the direction. If you have any ideas or comments, please, add them in the comments section below and use hashtag #mat so my DTP and art team can easily find all you ideas!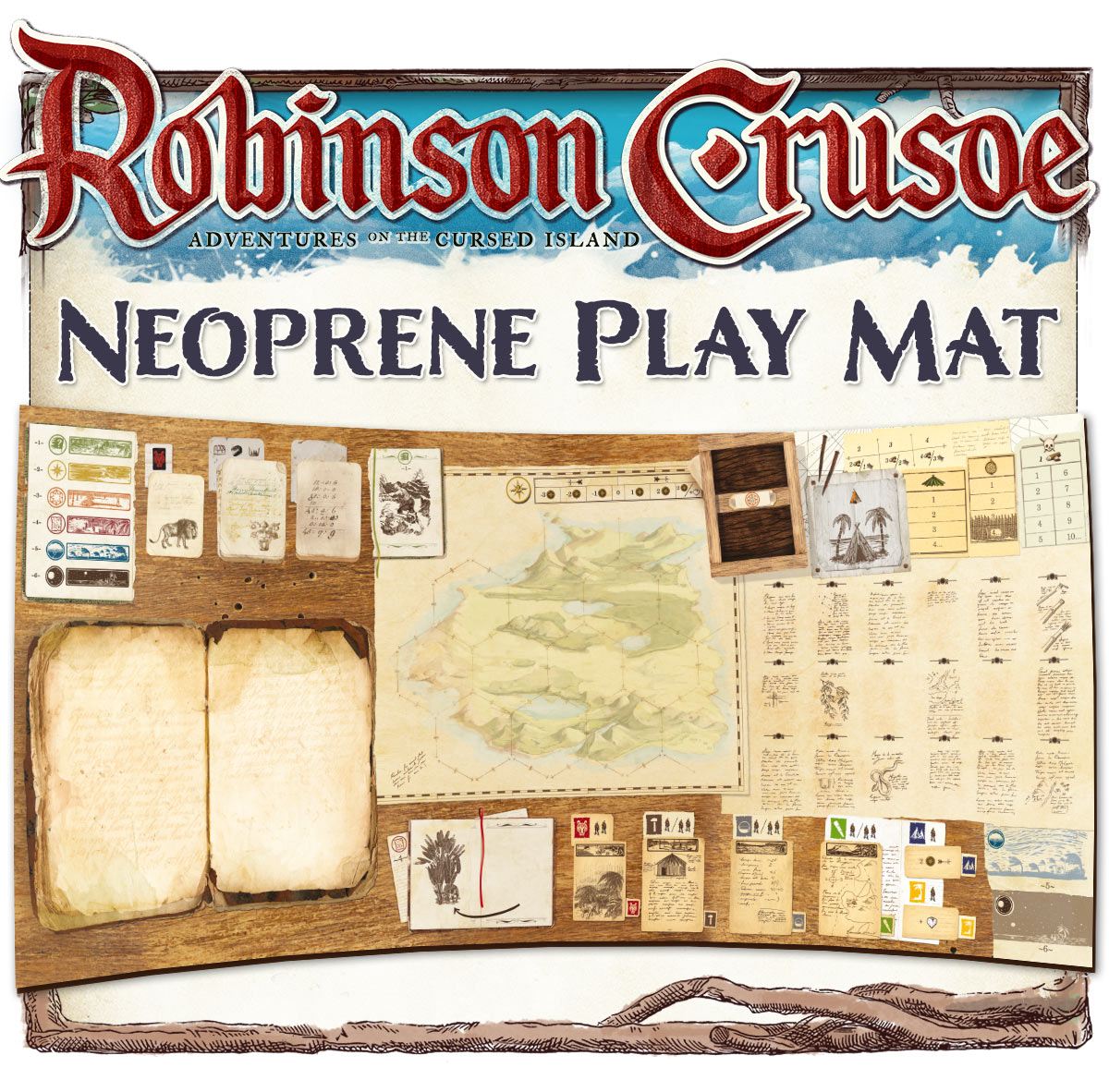 Happy Easter Holiday
For many of you, this weekend is significant. It is Easter Holiday. It is also true for many of us here at Portal Games. In the upcoming two days, we will continue with Daily Unlocks, and I will continue with Updates, but in general, the whole team will spend their time with their families celebrating Easter, and we won't be active in the comments section and on social media. I hope you understand that and respect. My team will be back at work on Tuesday and will be as before at your disposal answering all possible questions.

Today's Daily Unlock has one goal – to celebrate the Robinson Crusoe community. Today we give one huge shout-out to all fans of the game that supported it and made it successful over the years.
On the Gamefound page, below, we run the Poll with fan-created scenarios published on BGG over the years. The GameGound limitation of Polls/Options forces us to divide the process into two updates, so tomorrow we will add another 10 scenarios to vote!
You, the community, will vote which are the best and which one you'd love to add to the Book of Adventures! We will choose Top3, contact authors of these scenarios, and ask them if they want to be part of this epic project. If they agree, we will work with them on the final edits and development of their scenarios and then add their scenario to the Book as a shout-out to fan-based content and fan creativity that shined over all those years.
We appreciate you. We want you to be a part of this epic adventure.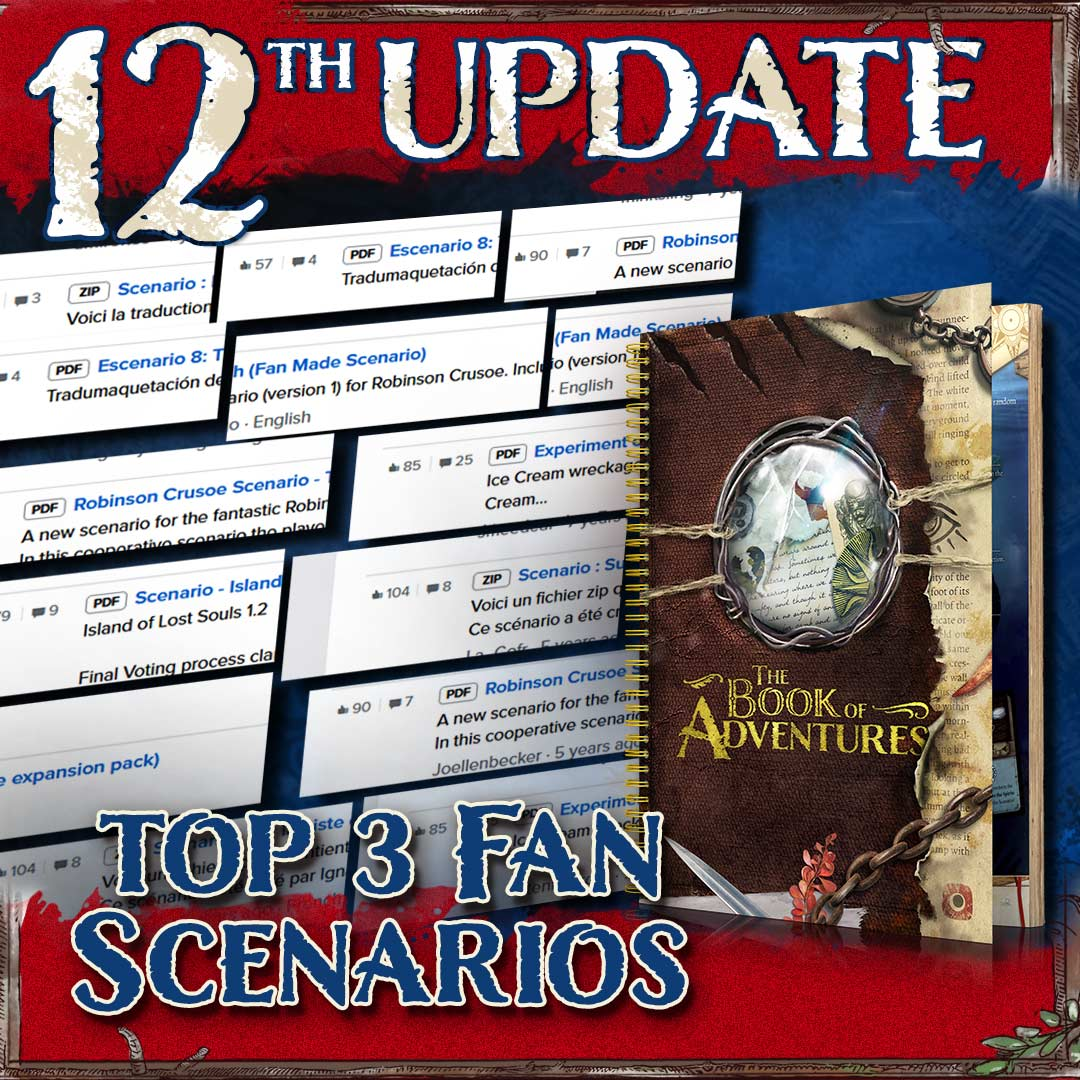 Thank you for today.
I wish you a great stream today with Ben.
I wish you a happy Easter.
Ignacy