As Portal Games is celebrating one year anniversary of releasing its massive hit Detective: A Modern Crime Board Game it is publishing a bonus crime case "Natural Causes". It will be available completely free of charge on the Portal Games website starting from September 23rd.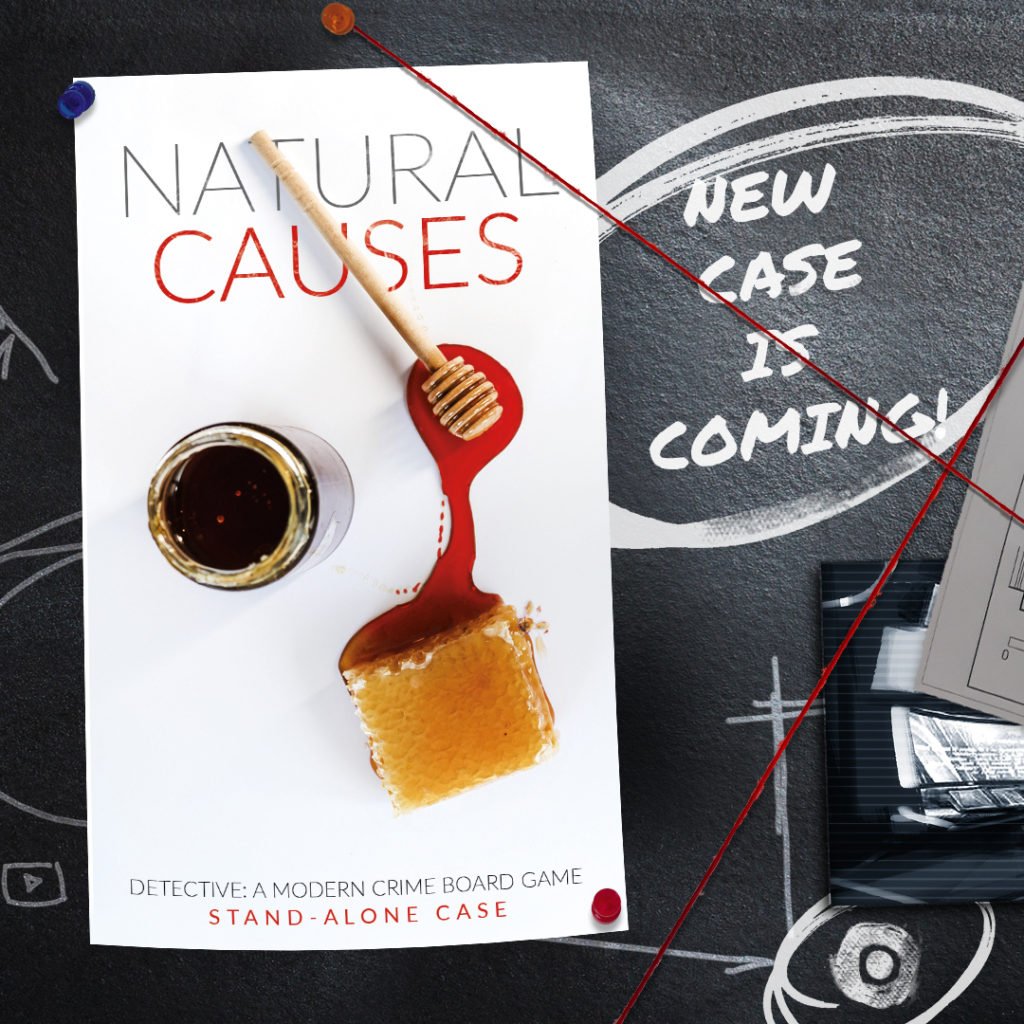 Professor Calvin Higgs is found dead in his lab at the Biology Institute of Virginia University. Can you find out why he died? Who is responsible? Your detective skills, teamwork spirit, and imagination are needed to solve the crime.
"Natural Causes" is a short case with a playtime of around 90 minutes. It provides a perfect opportunity for those who would like to try out the game for the first time as well as those who already played the base game and are looking for a case to introduce new players to the game and invite friends to the hobby. The free case will also include the rules and all game materials necessary to play it, even for those who don't own the base game.
Detective: A Modern Crime Board Game is a fully cooperative, deeply immersive, detective experience in which 1 to 5 players take on the roles of investigators trying to solve a crime. It is a story-driven game, oozing with theme. It provides an unforgettable game experience having at the same time very straightforward rules.
The game has won Portal Games many prominent awards and nominations including Dice Tower Best Theming Award 2018, As d'Or Expert Game of the Year Award 2019, nomination for Kennerspiel des Jahres 2019, nominations for Golden Geek Best Game of the Year 2019, Golden Geek Best Cooperative, Best Innovative and Best Thematic Game of the Year 2019.