Hello, hello! This is Ignacy Trzewiczek from Portal Games, and this is our monthly update on all Portal Games things! I have exciting updates for you today, so buckle up and see what's happening at Portal Games!
Street dates and pre-orders
Eleven: Football Manager Board Game has released two new expansions, Eleven: Stadium and Eleven: Solo Campaign. The Stadium expansion adds new Board Meeting, Sponsor, Staff, Objective cards, and Unique Stadium Infrastructure Tokens. Eleven: Stadium emphasizes the importance of a well-built and sponsored stadium for the success of a football club. The unique Stadium Infrastructure tokens provide various benefits for players, especially during the Production phase on Mondays.
The Solo Campaign expansion offers a great experience for those who enjoy playing Eleven solo. It includes 14 scenario sheets that allow players to start as a manager of a small club and progress to win the 1st Division. Victory Points determine the number of offers from other clubs, and players can decide whether to stay with their current club or take risks with new opportunities. The Board Meeting, Objective, and Director cards from the Solo Campaign can be used in the base game and other expansions.
Thomas Jansen, the author of Eleven, aimed to capture the career-building aspect of football manager PC games in the Solo Campaign expansion. Players start with smaller clubs and gradually build their fame and respect, which attracts better clubs over time. This progression creates an immersive experience for players, as they make strategic decisions to advance their managerial career and lead their clubs to victory.
Both expansions are available from our website LINK, or from your FLGS!
For April 19th we have scheduled the release of two another expansions – International Players and International Cup. Both increase the replaybility of the base game and add a ton of new cards and mechanisms! Thomas and our dev team did here outstanding job. Both are on pre-order right now, and if you grab it from our website, we ship immediately – we have them already in the warehouse and are very happy for you to have them on your table! 🙂
LINK to webstore!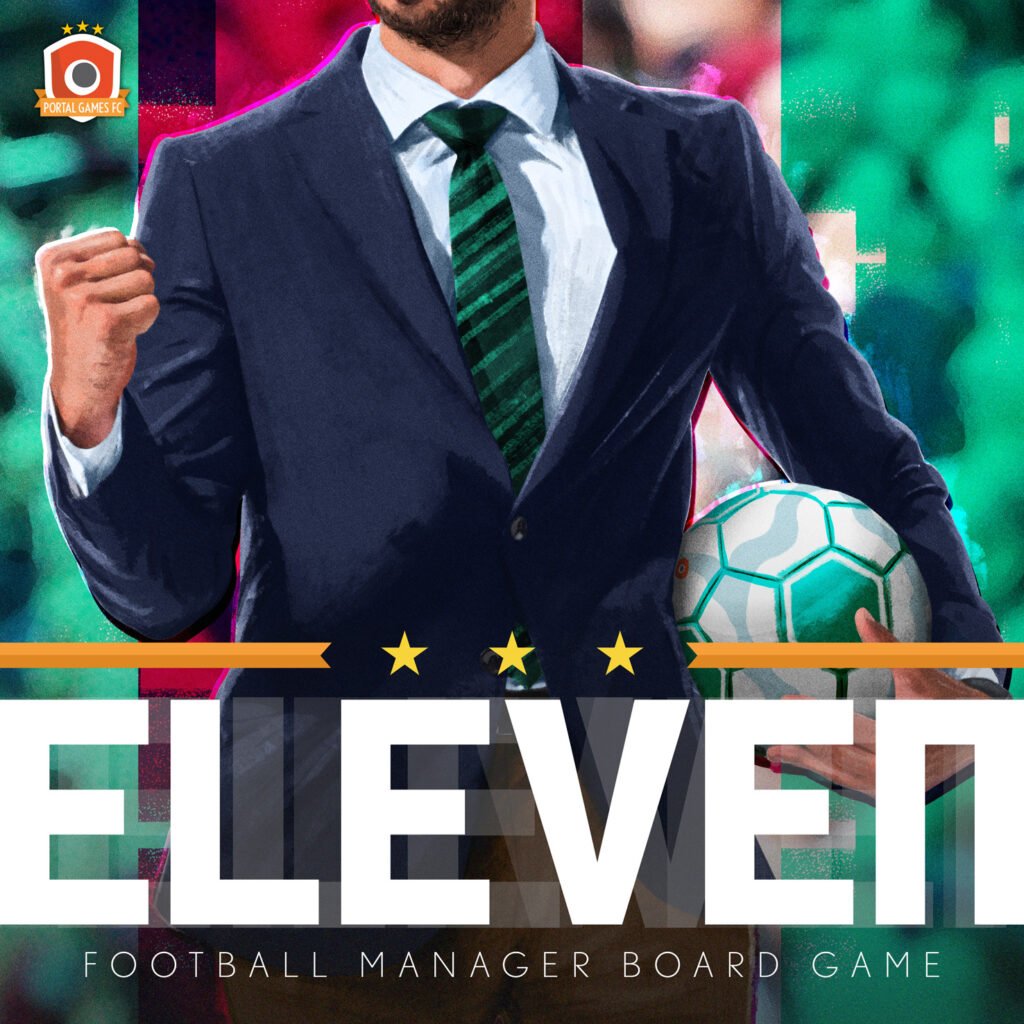 OK, one more piece of news on Eleven. The last one today, I promise! 🙂
We are so freakin' happy and proud that one month in, and we have sold half of the print run of Eleven already. We appreciate all of you, and we appreciate all the bakers from the initial campaign who praised the game, rated it on BGG and posted so many session reports on various FB groups.
Some people say nobody in the US cares about soccer. Well, apparently, somebody does. Thank you!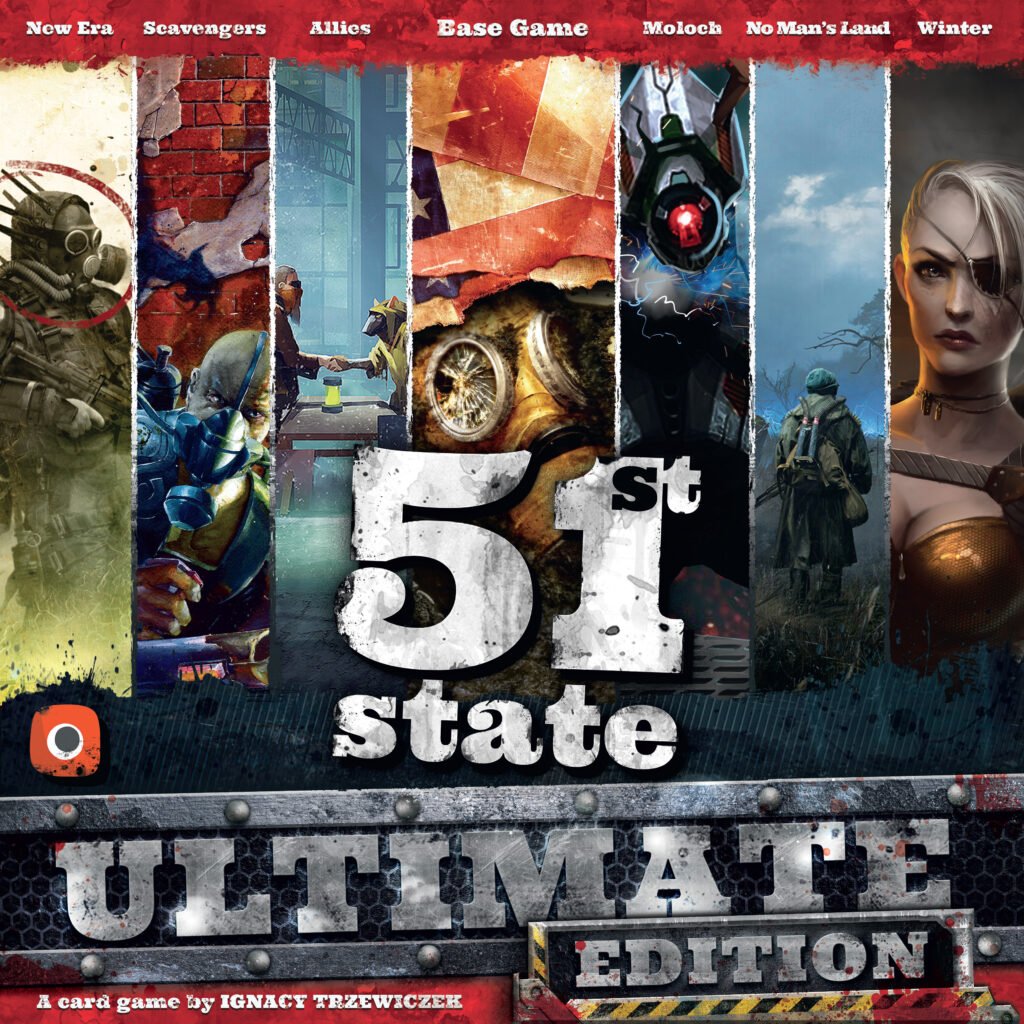 Pre-orders for 51st State: Ultimate edition goes epic. Since this game was previously on Gamefound, we believed that most of our fans already backed the game and are not interested.
We were wrong.
The campaign goes like crazy, and this week we had to ship an additional parcel from Poland with promo cards and bonuses we have in the pre-order campaign because we were out of stock in the US!
We totally underestimated the demand. Thank you!
That being said, the street date for 51st State Ultimate edition is planned for May 17th. This is awesome edition with all 6 expansions included, massive, epic box! If you missed our crowdfunding campaign, you can secure a retail version of the game along with a lot of promo cards (and a playmat!) directly from us. Visit Portal Games webstore – here is the LINK.
A big delivery from Poland reached our warehouse in the US. We are going to have a massive restock in our webstore in March. Some of the promos that were out of stock for a long time, some new promos, couple of expansions that were missing – this is big update for our website. If you were looking for some expansion and promos for a long time, it's possible that finally in March you'll be able to get them!
Sold out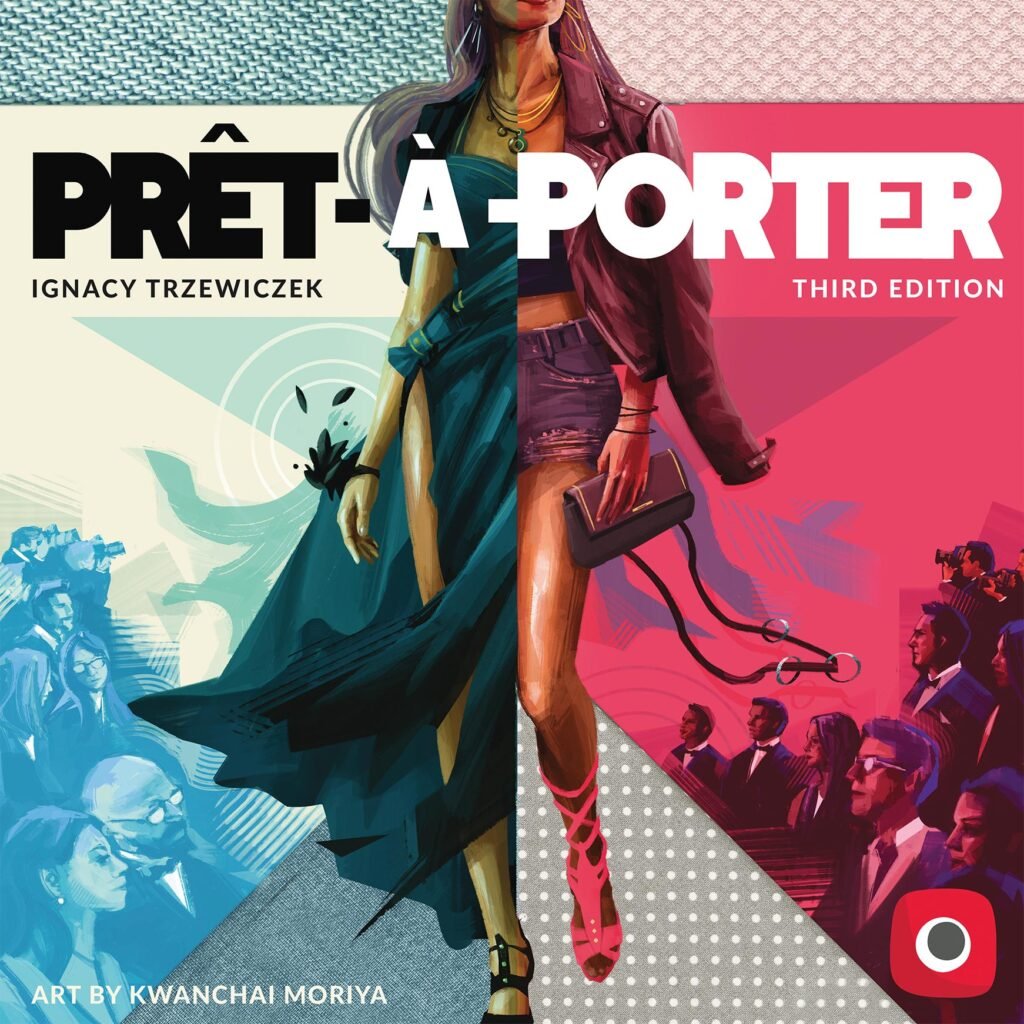 In March, the last Case of copies of Pret-a-Porter was open for our webstore, which sums it up. As I am writing these words, we have 2 last copies left. Wearing two hats – as a designer of this game and as a publisher of this game, I'd like to say how much I appreciate your feedback on the game, your passion for it, and all the praises for it. I am pleased to have it sold out and wish all of you who own the copy have many great game nights with it.
Production Update
We discussed what you could grab from our webstore, let's discuss what is on the horizon!
Robinson Crusoe is finally getting some well-deserved progress. I discuss it in detail in the dedicated update on the Gamefound page, but here is a short summary.
Partners who had delayed the delivery of their files did a tremendous job in March and delivered a lot of missing files. The English version is pretty much ready, the Book of Adventures is phenomenal.
Wait, what?
Yes, it is phenomenal – we finally received the final sample of the expansion and it is simply mind-blowing. You browse through the book and you cannot express how much fun and various adventures it hides. That might be one of the best expansions for a board game ever. I am so proud.
We announced that the Gamefound campaign for Thorgal will officially launch on April 11th! To celebrate, we'll be releasing a Table Top Simulator mod for one of the game's scenarios, allowing you to experience the gameplay firsthand.
We also shared the draft version of the Thorgal rulebook with you! As we approach the game's release, we want to ensure you're familiar with the rules and mechanics, so you can decide whether to back the project. Remember that this is an early version of the rulebook, and we're eager to receive your feedback on any areas that need clarification.
I want to remind you – Thorgal: the board game is a Viking-themed adventure game, with many scenarios (each replayable), and amazing stories. It is a heavy euro, though, so beware! 🙂
If that sounds intriguing, don't miss your last chance to follow the project and receive the Companion mini-expansion, which adds eight allies and new strategic options to Thorgal games. Be sure to stay tuned for the upcoming campaign and get ready to immerse yourself in the world of Thorgal – LINK.
Everything with Imperial Miners goes nice and smooth. Everything has been sent to print and in March, we received a production sample and the game looks stunning. It's a small box, but it has a ton of components and on top of that, it has great gameplay.
In April we are going to announce some local editions, and trust me, the feedback from our partners was super positive and we will announce many editions besides the English one. The game is hot.
And speaking on hot, I am coming to the US in April with a copy of the game and going to do some demos with influencers, so hopefully, you will hear some first opinions on the game very soon!
Development Update
In April, we are going to officially announce a new army for Neuroshima Hex (we already announced it here in Poland!), and during GAMA Trade Show at the end of April we are also going to announce a new game!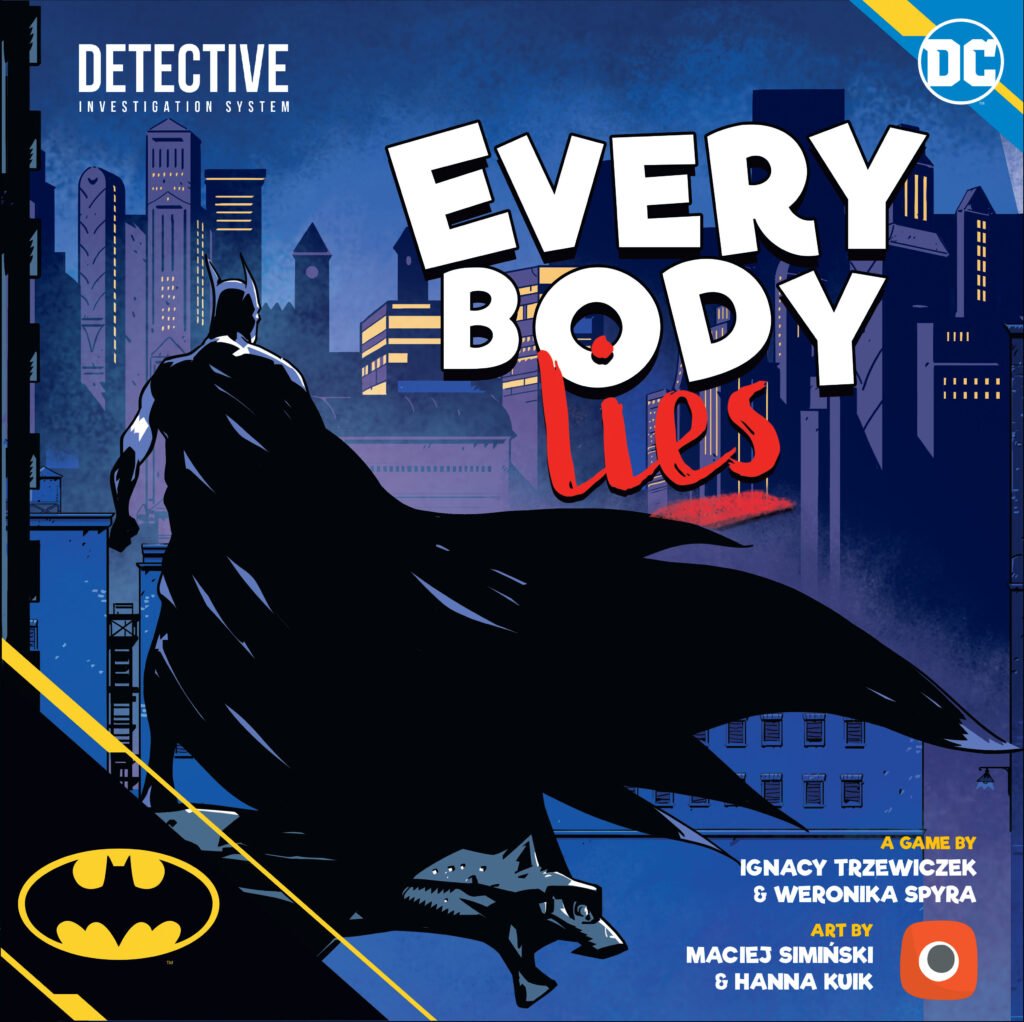 As we know we are finishing the work on the new Batman game. In March, Weronika was working hard on a new case – this time players will have to solve a mystery that involves the famous Two-Face! In April all the cases should go through proof-reading and then we do layout, illustrations and then printing!
Other
Besides that? We keep trying to help you either learn more about our games or enjoy our games in more fun ways!
In March, we updated our webstore and most of the landing pages for the products. It's been a lot of work, but we hope it's easier now for you to learn about these games.
As always we published a couple of articles about our games. Here is the one about Eleven, and here is one about Detective. If you like my writing, I hope you will enjoy them.
And last but not least, our webstore – if your FLGS has a problem with our stock, remember, you can visit our website and get it from us directly. We have all expansions for Neuroshima Hex; we have promos for our games, some cool merchandise, bundles, and more! Here is the link!