Hello, This is Ignacy Trzewiczek from Portal Games, and this is our monthly update on all Portal Games things! Whenever you are a fan of Robinson Crusoe, Detective, or Imperial settlers, you will find here some good news!
Street dates and pre-orders!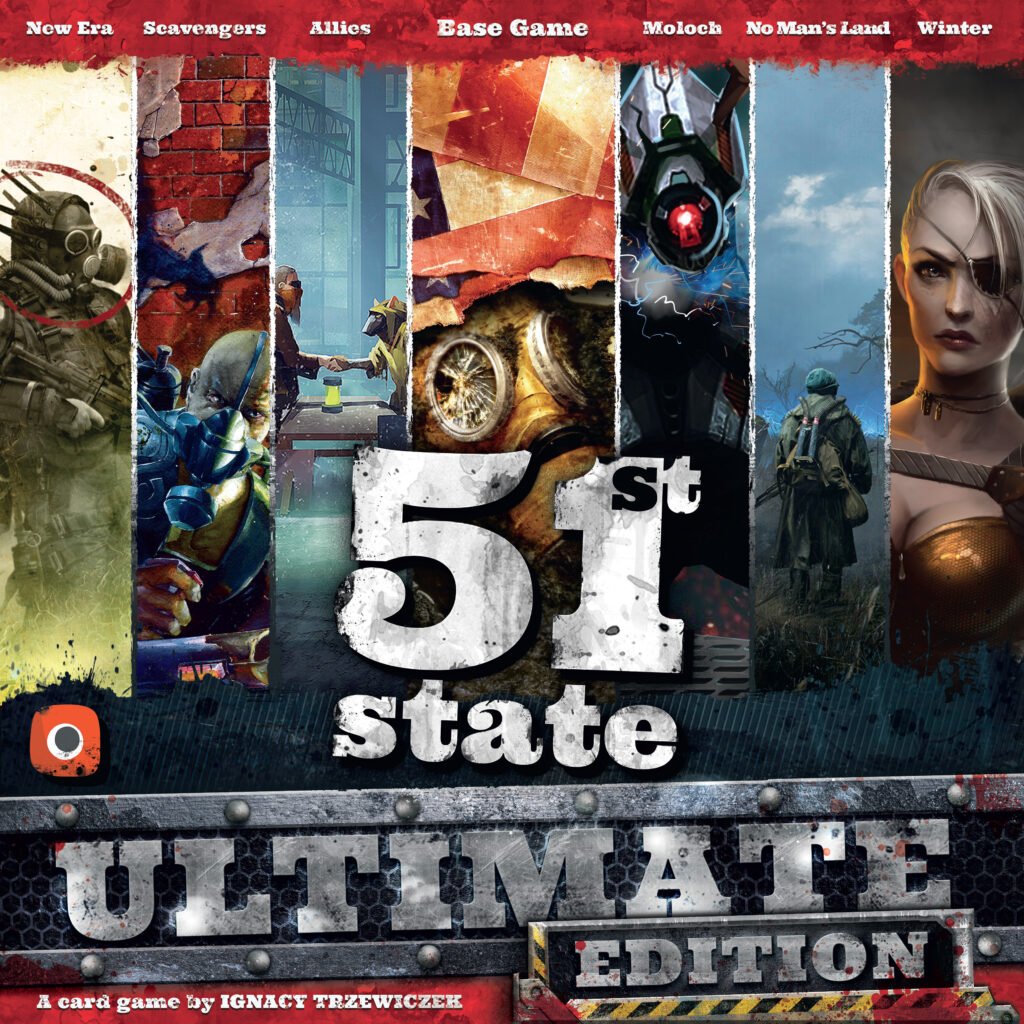 February was pretty busy for us. On Friday, the 17th, we opened pre-orders for 51st State: Ultimate edition. The game is being delivered to backers as we speak, and we are slowly preparing for the retail release (planned for May this year). I cannot express how proud I am that 13 years after its initial release, 51st State still has a strong fan base and thousands of fans who want to discover the game. I wrote a short essay on that on my blog. You can read it here.
If you missed our crowdfunding campaign, you can secure a retail version of the game along with a lot of promo cards (and a playmat!) directly from us. Visit Portal Games webstore to learn more and give us a sign that you are waiting for this game!
Eleven: Football Manager Board Game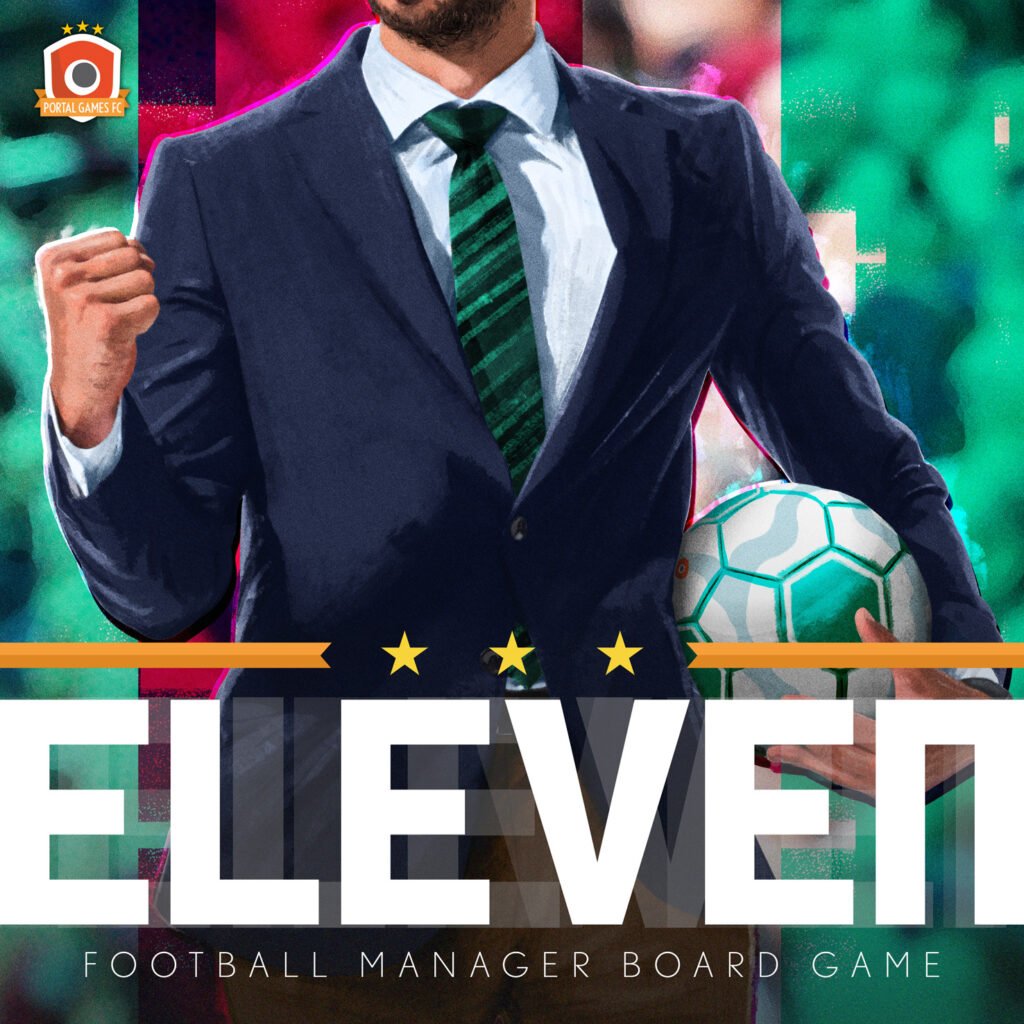 A few days later, on February 22nd, we officially released Eleven for the North American market. It was a really painful delay, as the game was planned to be released before the World cup in Qatar, not two months after it. But well, here it is – another example of the logistic hell we all live in these days. Anyway, you can ask your FLGS for a copy of the game or, as usual, support us and order directly from our website. The game is pretty amazing and has a very strong rating on BGG from those who have already played the game. I wrote a short article about it on my blog; you can read it here.
Here are some interesting links:
For March, we have scheduled a release of the two first expansions for Eleven: Eleven: Solo campaign and Eleven: Stadium. You can already grab them from our website! The first one adds a full-blown solo campaign in which you play as a football coach and you progress in your career and get hired by more and more important clubs! The Stadium expansion adds 25 new infrastructure tiles, as well as new Board Meeting cards and new objectives.
Production Updates
At the manufacturer level, we have two products – both very important: Robinson Crusoe: Collectors edition and Imperial Miners.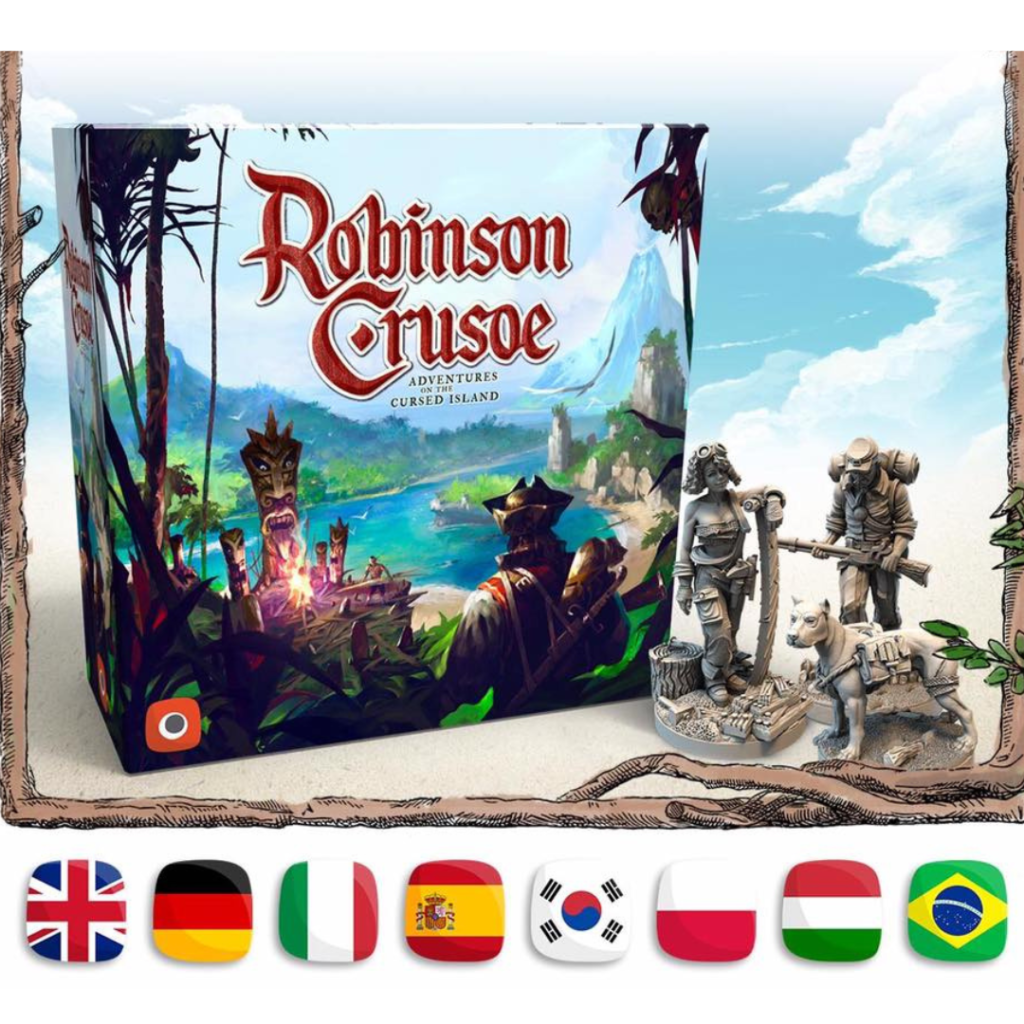 Robinson Crusoe is an ongoing cluster…problem, and this week I am going to record a dedicated video explaining to backers the situation on that front. Please, check the Gamefound page this week for details.

As for Imperial Miners, the situation is rather the opposite. After Portalcon, where we presented the game to media and press for the first time, we finished the final files and sent them to print. We already received e-proofs for the game, we already accepted them, and we are now waiting for physical proofs.
Imperial Miners is a stand-alone game in the world of Settlers. It has completely different rules than Imperial Settlers and Empires of the North, but similar to them, it is a pretty fun engine-building card game. You are going to build mines and send your workers to gather the best treasures.
We plan the release of the game for the Fall season. We have opened a dedicated list for fans who are interested in the game, so I encourage you to sign up for this newsletter. You'll be the first to get updates, early artwork, and information about pre-orders and special bonuses! Here is the list.
Development updates
My team is finishing some projects you heard about already and preparing slowly for the new challenges! What do we have on our design tables these days?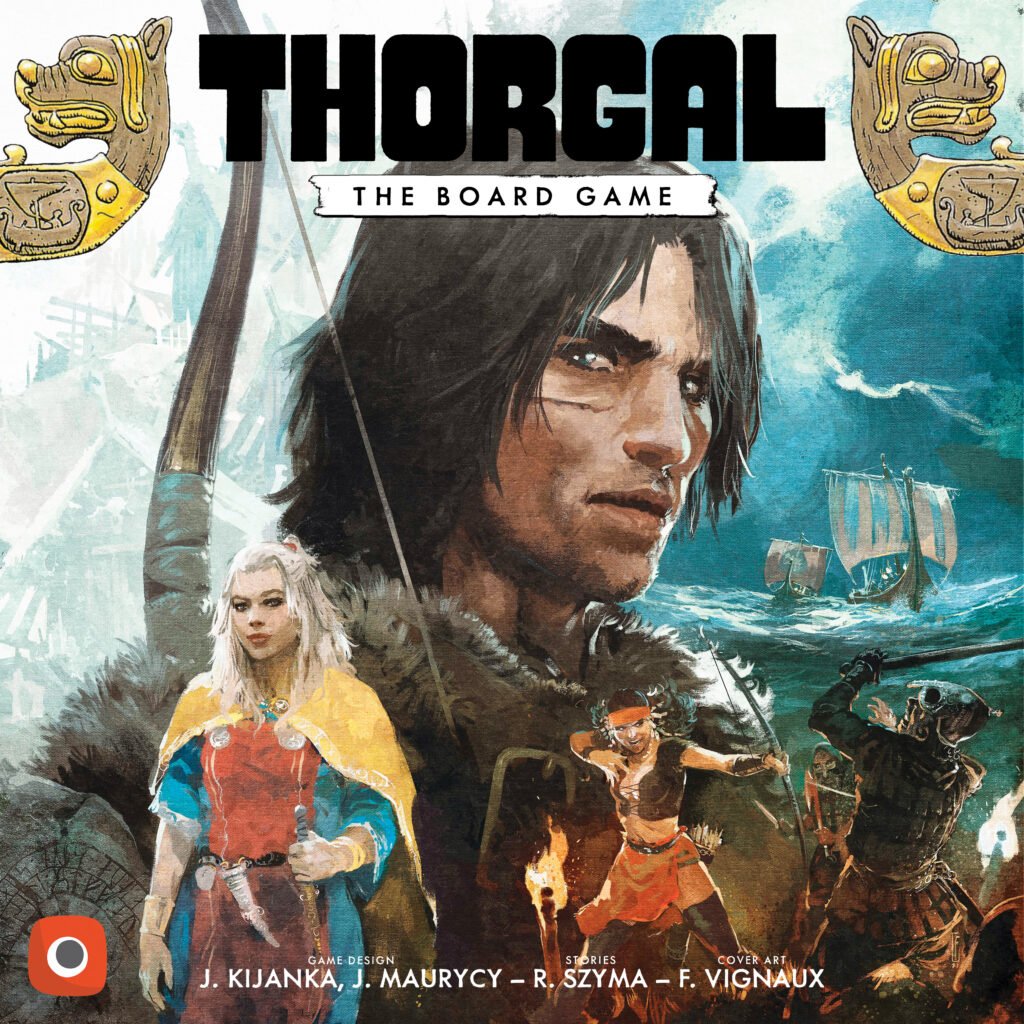 Thorgal: the board game is finished. We are running playtesting sessions here in Poland, checking the balance of the game, but besides that, it is done and good. It's a unique blend of an adventure game with a euro game; it's tough for me to find a game that I could compare Thorgal to, a game that could be a sort of reference. It's a unique beast, a game that has 7 unique scenarios, each of them with a strong and interesting story, and yet, similarly to Robinson Crusoe, with a solid puzzle to solve – what actions, in which order, and how to take, to have a chance for success.
The game is already on the Gamefound page in a draft form, and if you click a Follow button, you will get a special set of promo cards with your game, so I encourage you to give a Thorgal a follow – it costs nothing, and if you like the game, it is worth a unique promo!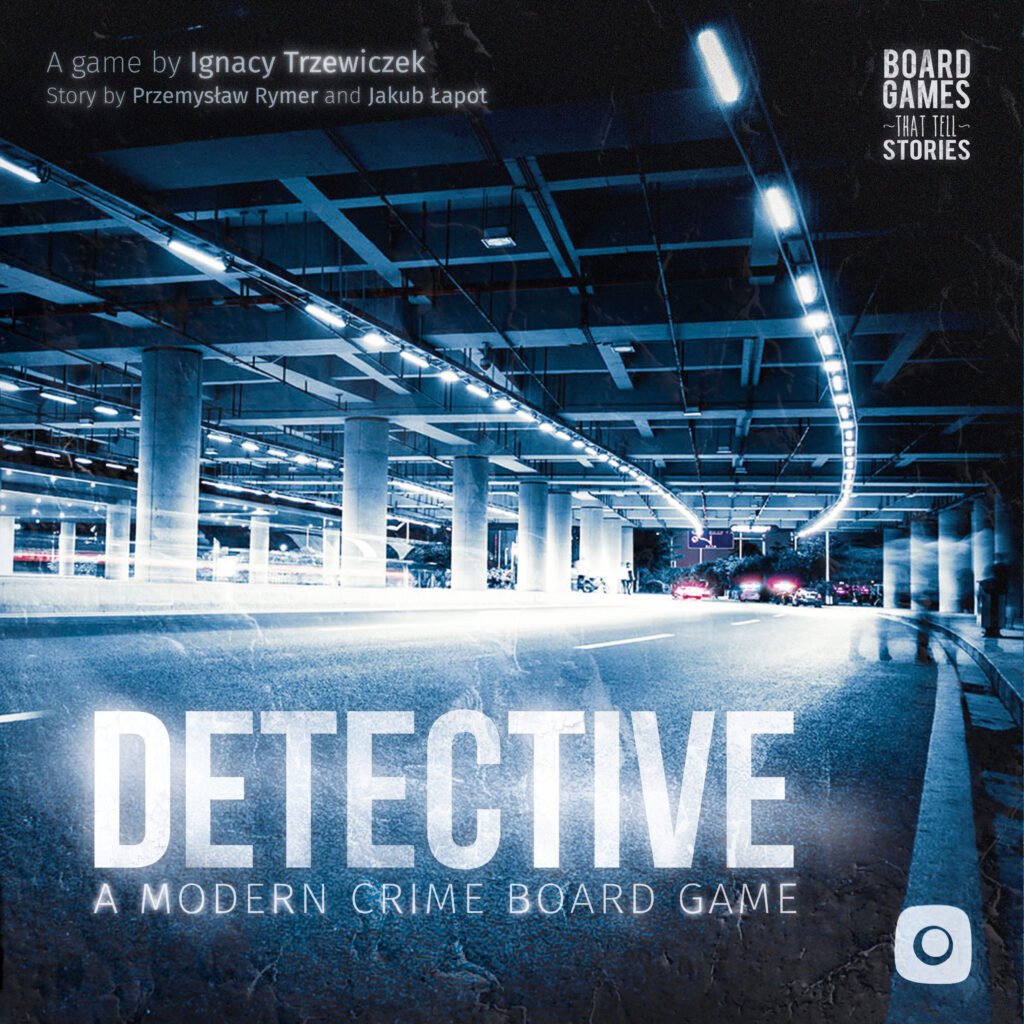 Our detective dev team is working on a sequel to Batman: Everybody Lies. In February, we finished designing and writing another case – this time, the main plot revolves around Mr. Freeze and a murder attempt on his beloved wife, Nora. The story is super fun, and the cast of characters showing up in the plot involves some of your favorites, like Catwoman or Penguin!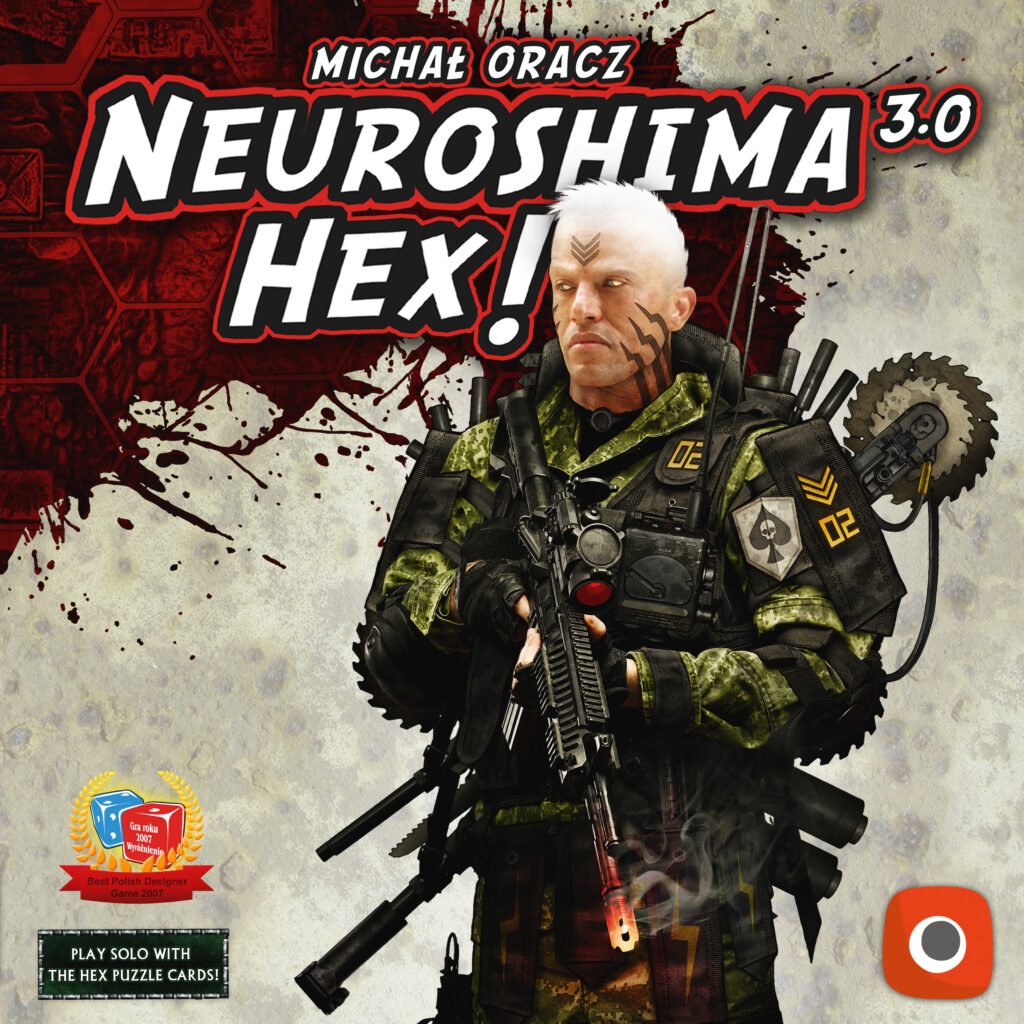 For fans of Neuroshima Hex, we will have a brand new army this year. It is designed by Joanna Kijanka and is now in the playtesting stage. We sent out prototypes to the best players in Poland – our playtesting group involves the best players from the Neuroshma Hex tournament scene in Poland. We get the results and adjust the army here and there – in a few weeks, it should be ready for publication. In the meantime, all the artwork is ready!

Other
Besides that? We keep trying to help you either learn more about our games or enjoy our games in more fun ways!
In February, we created a brand new landing page for Brazil! You will find better photos, a new description of the game, quotes from reviewers, links to videos, and a lot of content! Please, check this out here!
To celebrate the release of Eleven, we shared with fans all card files so you can design your own cards and make fan-created content like new teams, players, sponsors, and more. We always appreciate our fan base and strongly support community-driven projects and ideas. We cannot wait to see what you can come up with for Eleven! Here is a link!
In February, we also decided to be much more active on TikTok. Every day I record a video from our office and talk about what is happening in the office and what we are testing or playing. So if you are up for some direct contact with me through videos, find me on TikTok at @portalgamesUS!
If you are a fan of Robinson Crusoe, here is a short reminder – we have a Facebook Group for Fans of Robinson Crusoe. You can join the group and discuss your adventures on the cursed islands with other fans! Here is a link!
Also, every week on Tuesday, I write a short article presenting Thorgal: the board game. I discuss step by step all elements of mechanisms – I discuss how they work and what inspired us to design them that way. Here is the link.
And last but not least, our webstore – if your FLGS has a problem with our stock, remember, you can visit our website and get it from us directly. We have all expansions for Neuroshima Hex; we have promos for our games, some cool merchandise, bundles, and more! Here is the link!