Hello! We're happy to confirm that our newest game, Imperial Miners, will be released in French! Greeting to all our awesome fans in France, and we hope you will have a blast with the game!
"I am very proud of this title and what our development team did with this game!" – said Ignacy Trzewiczek
Imperial Miners is an engine-building card game for 1 to 5 players from designer Tim Armstrong (Arcana Rising, Orbis). Excavate mines, use the abilities of six unique factions, advance on tech tracks and… score the most Victory Points!
This stand-alone game is set in the popular Imperial Settlers universe and offers beautiful illustrations, easy-to-grasp rules, and satisfying gameplay full of chain reactions and engine-building synergies.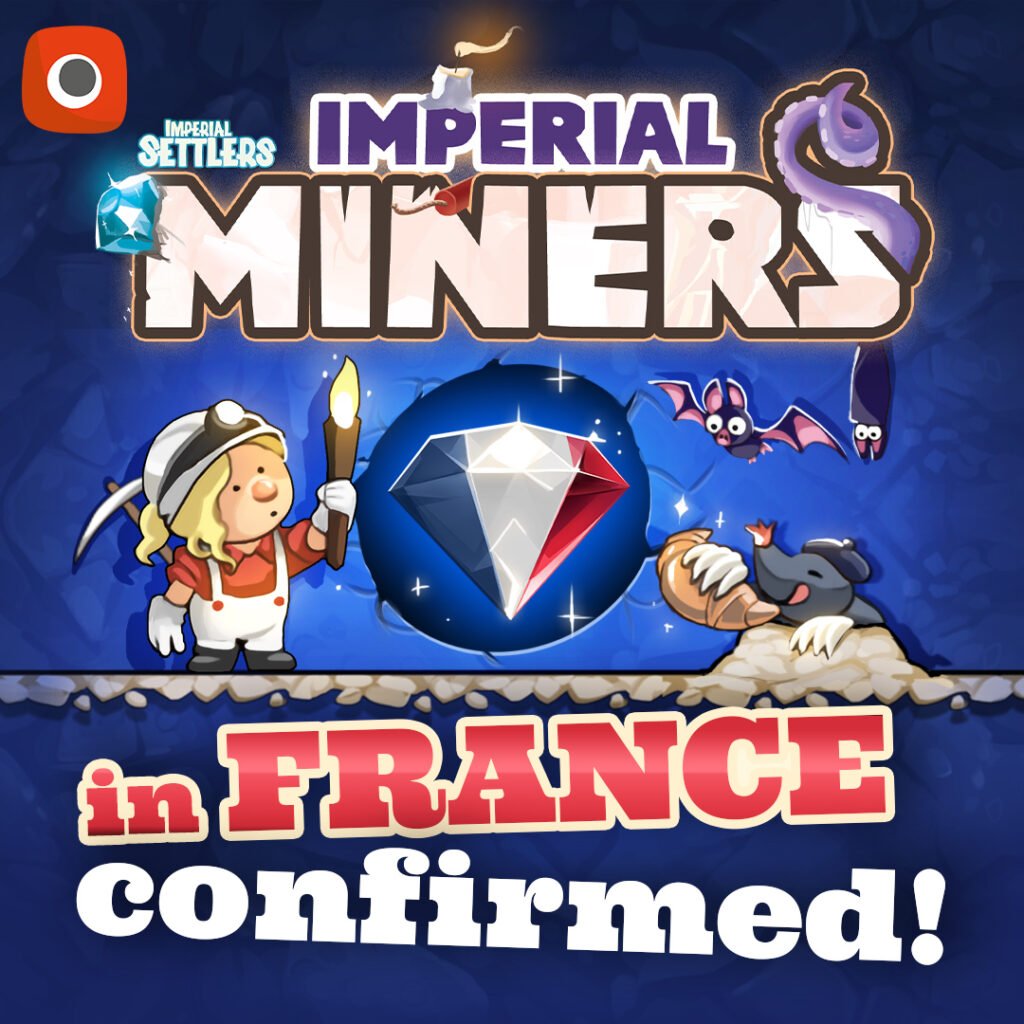 Find out more about Imperial Miners here: https://shopportalgames.com/products/imperial-miners