Hello there!
Today we have a couple of exciting topics for you. Read about a 3-day Eleven playtesting marathon, the Daily Unlock for the Gameplay All-In pledges, and the description of the Solo Campaign expansion. Let's go!

3-day Eleven testing marathon
This Friday, Saturday, and Sunday our Development team is doing extensive all-day playtesting of different variants and suggestions from the fans for Eleven gameplay. We want to analyze all the feedback gathered from the comments section and from the Tabletop Simulator forms.. That's a lot of hard but incredibly inspiring and rewarding work. Make sure to read our update on Monday – Ignacy Trzewiczek is going to report first hand how the playtesting went.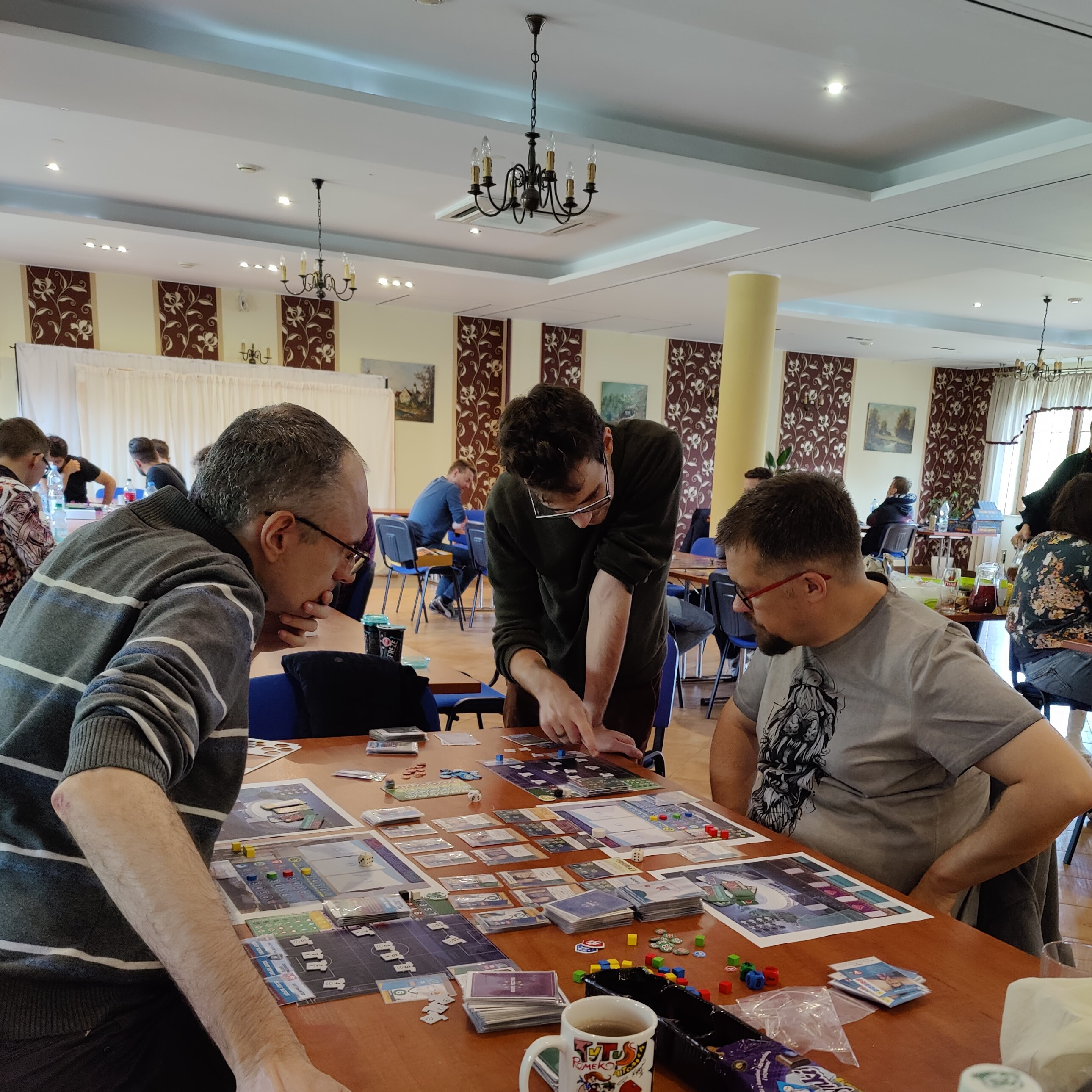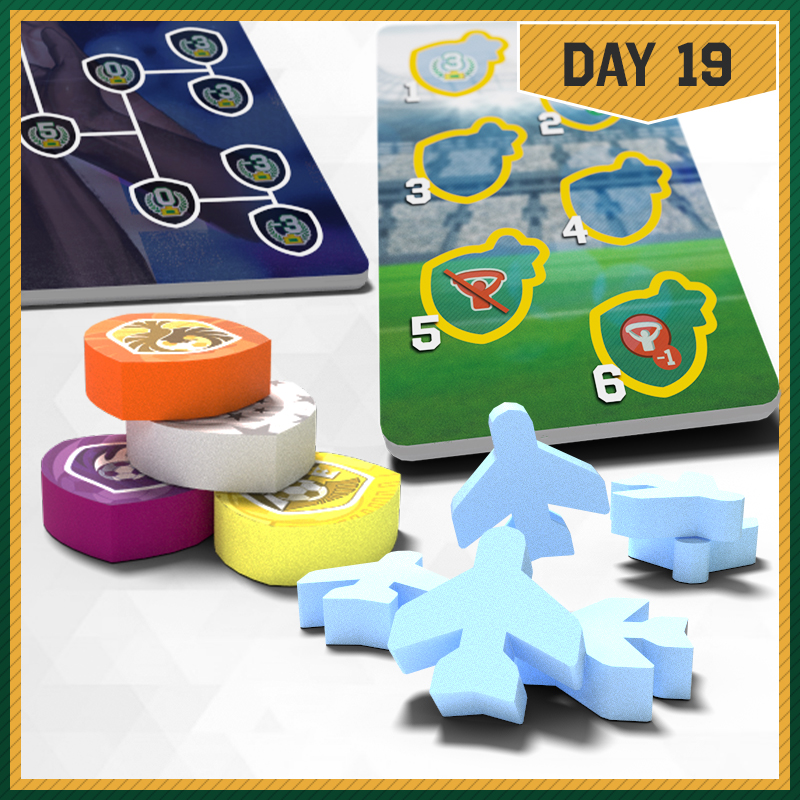 Today's Daily Unlock is Component upgrades for the expansions which are part of Gameplay All-In pledges!
Every Eleven Gameplay All-In pledge and Group Pledge for Eleven Gameplay All-In comes with expansions with upgraded components!
Replace the plane tokens from the International Players expansion with 36 wooden custom shaped planes.
Switch the cardboard International Cup tokens from the International Cup expansion to 14 custom wooden tokens.
Enjoy the thicker cardboard boards – Reputation board in the Unexpected Events expansion, and the International Cup board in the International Cup expansion.
This component upgrade is a Gamefound Exclusive Stretch Goal for Eleven Gameplay All-In pledge and the Group Pledge for Eleven Gameplay All-In. This Stretch Goal will not be a part of the retail versions of the expansions or the Gamefound editions of the expansions when expansions are added to the pledge separately (not in the All-In pledge). All Stretch Goals will fit into the expansion boxes.

Solo campaign expansion
If you ever played a football manager pc game, you know how addictive it can be. You just can't stop playing. I used to play for hours and hours, until 3 o'clock at night. I remember calling the police one night, after discovering a burglary attempt at my neighbors. Not good, although my chosen club went for promotion that night. Life's full of ups and downs.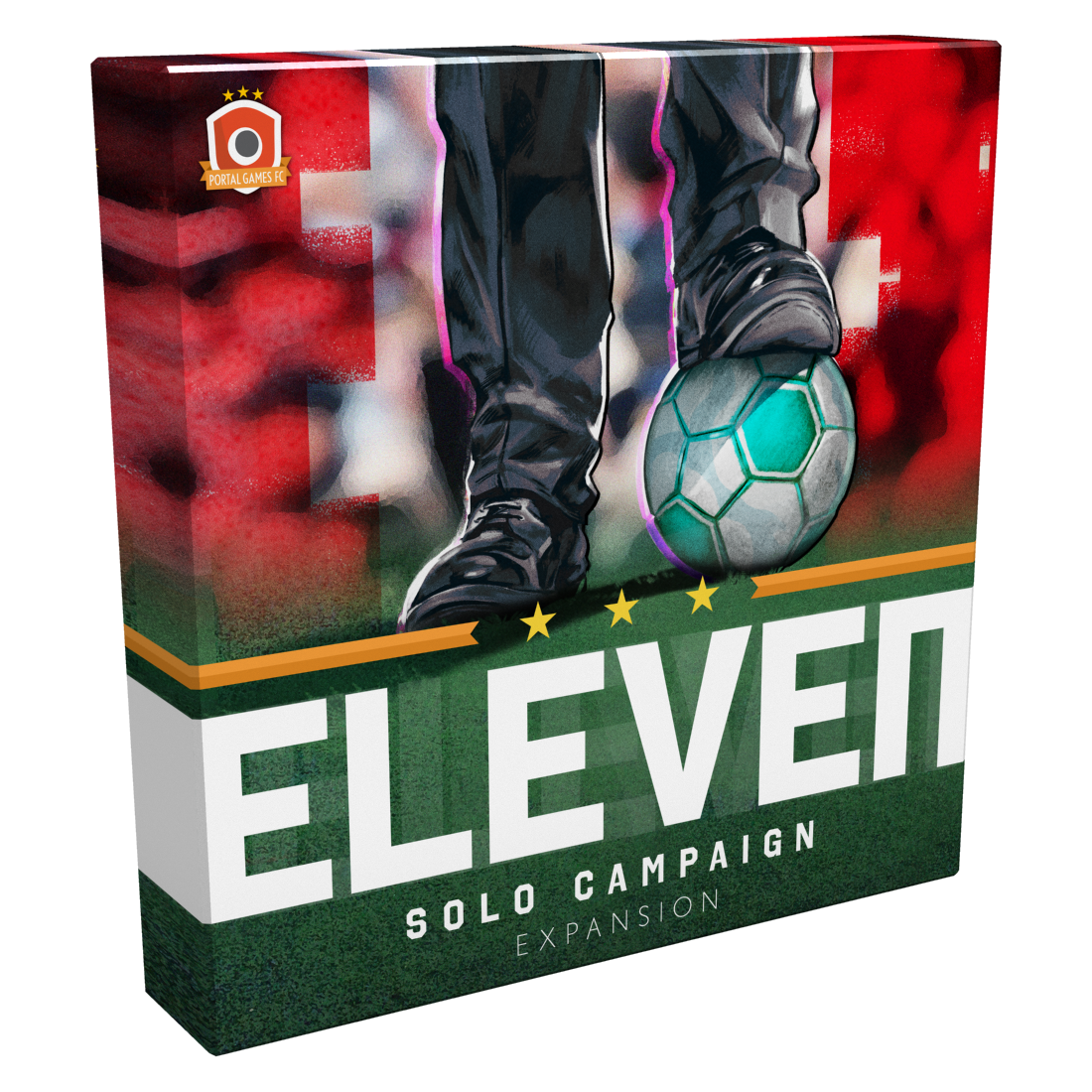 I always started with a lower league English team. I tried to work my way up. I also liked to move to another club and continue my adventure there. Buying players, selling players, discovering new talents, expanding the stadium, always, always out of budget after 2 or 3 seasons… Season after season went by, only starting a new campaign when the current year got to 'science fiction' for me.
But that's exactly what I adored in the pc manager: The campaign. The story of a career you created yourself. It was like a good RPG game. I bet a lot of football manager freaks love games like Skyrim as well. I know I do.
That's why the solo campaigns are so great to give you the same sensation. The base game already has a great solo mode, but the expansion takes the next step.
It has 8 scenarios that are linked together to make a great story. Your decisions really matter and have an effect on the next scenario. When you did not succeed in promotion, the upcoming season will be a different one than if you did become champions. You play a series of games throughout several seasons.
Your ultimate goal is to reach the big top league. So get ready to build yourself a great club.

A special solo deck of 36 cards was created for this expansion. They affect gameplay and your progress in the campaign. There are 14 new cards for the multiplayer mode including new Objective, Director, and Board Meeting cards, increasing the overall variability in the base game.
Of course, the solo campaign is not required to play Eleven solo, but it enhances solo gameplay from the base game making it more strategic.
You can't get closer to that pc football manager feeling than this. I hope you will enjoy it!