Hello, hello
This is Ignacy, I am back from Germany, and I cannot wait to share some energy and good news with you today!

Milestones
First of all, we hit some epic milestones today! On my first day at work, after a break, I checked the campaign page, and stunning things happened – we reached 2500 backers, and we hit 300k USD. The only thing that can remotely compare to this amazing feeling when I saw these milestones was me watching this weekend Haaland scoring the fourth goal for Borussia in the 83rd minute!
Announcing fan-made Infrastructure tiles
Guys, you were busy when I was in Germany. There is so much new ideas for content from you. I love it. Today my development team told me they chose the final list of Infrastructure tiles designed by fans (the Stretch Goal from day 8). Here's the final list: Youth Academy, Analytic Center, Kids Fan zone, Hall of fame, Tunnel. Congratulations to the creators! Today's Stretch Goal – Alternative shapes for Stadium Infrastructure tiles – will be present in those new Infrastructure tiles of course as well.
I told it from the very beginning – we are doing together with the best football game there is. And I meant it. Engage, playtest, give ideas. I want this game to be the best possible football game as much as you do. I will have my copy and all expansions, and I cannot wait to put this beast on the table and play with my friends.
Coach corner – Bring the noise!
Bring the noise is the title of an excellent biography of Jurgen Klopp. The Reds coach. The energy. The passion. The smile. I want to ask you today to be like you play for Klopp.
We need your energy. We need you to engage with fans on FB groups. We need you to share your passion. We need you to attack, and score, and put pressure, and be in the game all the time.
The campaign is in slow days. It is true for all crowdfunding campaigns—the middle of the season.
But I tell you this – no freaking campaign was run by Jurgen Klopp. No freaking campaign had 2500 football fans who wanted to prove that sports games make sense and that publishers should not be afraid of sports themes in gaming. Let's prove that sports board games can have massive success.
Bring the noise! Please share this campaign on FB Groups and tell other fans how amazing game we have here. I tell you this – no freaking campaign had a team like us
Play like you have Jurgen Klopp on the side.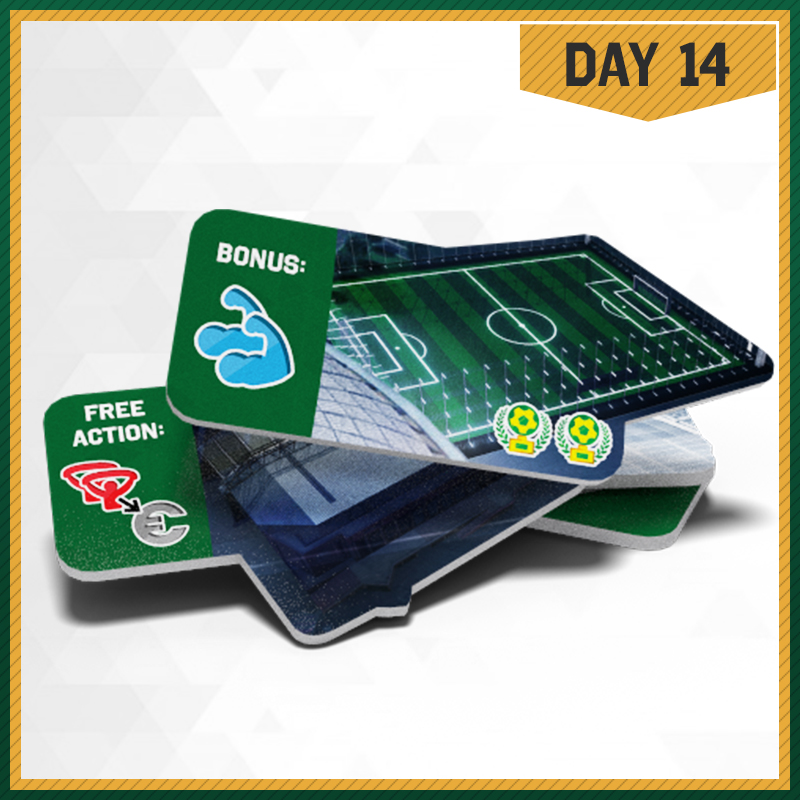 Today's Daily Unlock is Alternative shapes for Stadium infrastructure tiles.
These alternate Stadium Infrastructure tiles have their own individual shapes resembling the objects they represent. They not only look better but are also more intuitive when being fitted to the Stadium board.
This component upgrade is a Gamefound Exclusive Stretch Goal for Eleven. It won't be a part of the retail version of the game. All Stretch Goals will fit into the box.

Solo campaign
Yesterday I told you about the moment I decided to design a football manager board game. It had to be very thematic, just like the football manager pc games I used to play. But what I also wrote down on that very first paper, was that it had to be a solo game. Just like on the pc. This eventually resulted in Club Stories.
Club Stories evolved into Eleven and became a 1 to 4 player game. But its solo roots are still visible. There is a complete solo scenario campaign in the base game, which I'm going to talk about in a few seconds, but personally, I think the game is perfectly playable without the campaign. Each time I play, I choose different strategies and look for new ways to grow my club into a great success.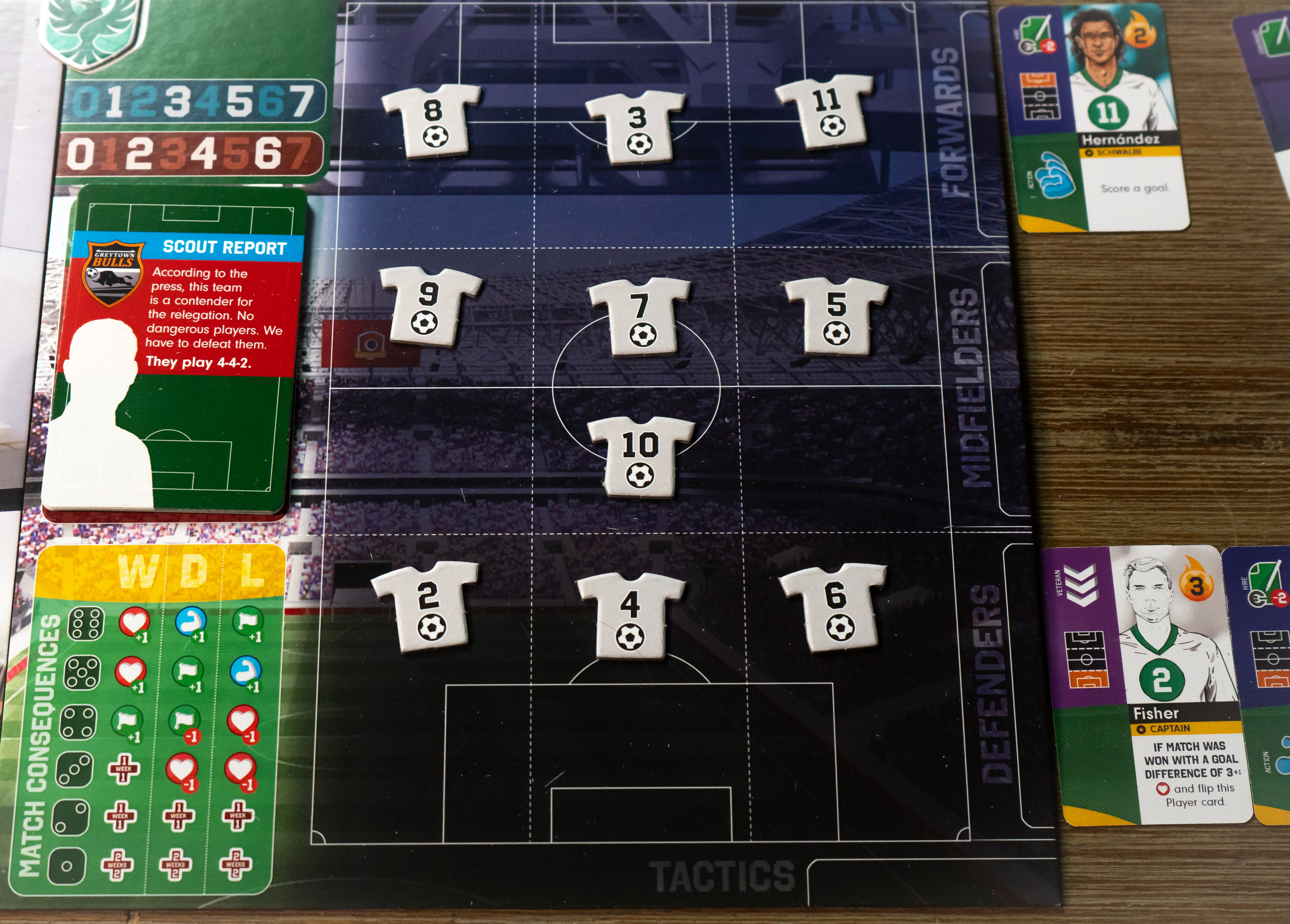 But the solo campaign brings even more. There are 6 scenarios that are linked together. You need to beat the first one to go through to the next, and so on.
Let's take a look at the first scenario to learn how they work.
You start at the bottom in the 3rd division. The board expects you to not end up at the bottom of the table, which means relegation. Also, you need to train 3 youngsters and play in a sold-out stadium 3 times. You will be awarded victory points for this. Of course, you can also earn points in the usual ways. Your final result is linked to a certain level. In this scenario they expect you to reach the level of an 'inexperienced manager'.
It really helps if you fulfill the goals of your board because they bring in a lot of points. It is possible to ignore a few of them, but then you've got to excel in other ways to impress the board. If you can't satisfy the board, you are fired.
If you end up second to last, you have to play a play-off match against another 3rd division team. The board will probably be discussing if they should fire you at this point… A lot will depend on this game.
I really like this scenario. A lot of football games are focused on the big clubs, being the best. But this scenario puts you back on the ground. You have to fight against relegation in the lowest possible league. An interesting different sensation.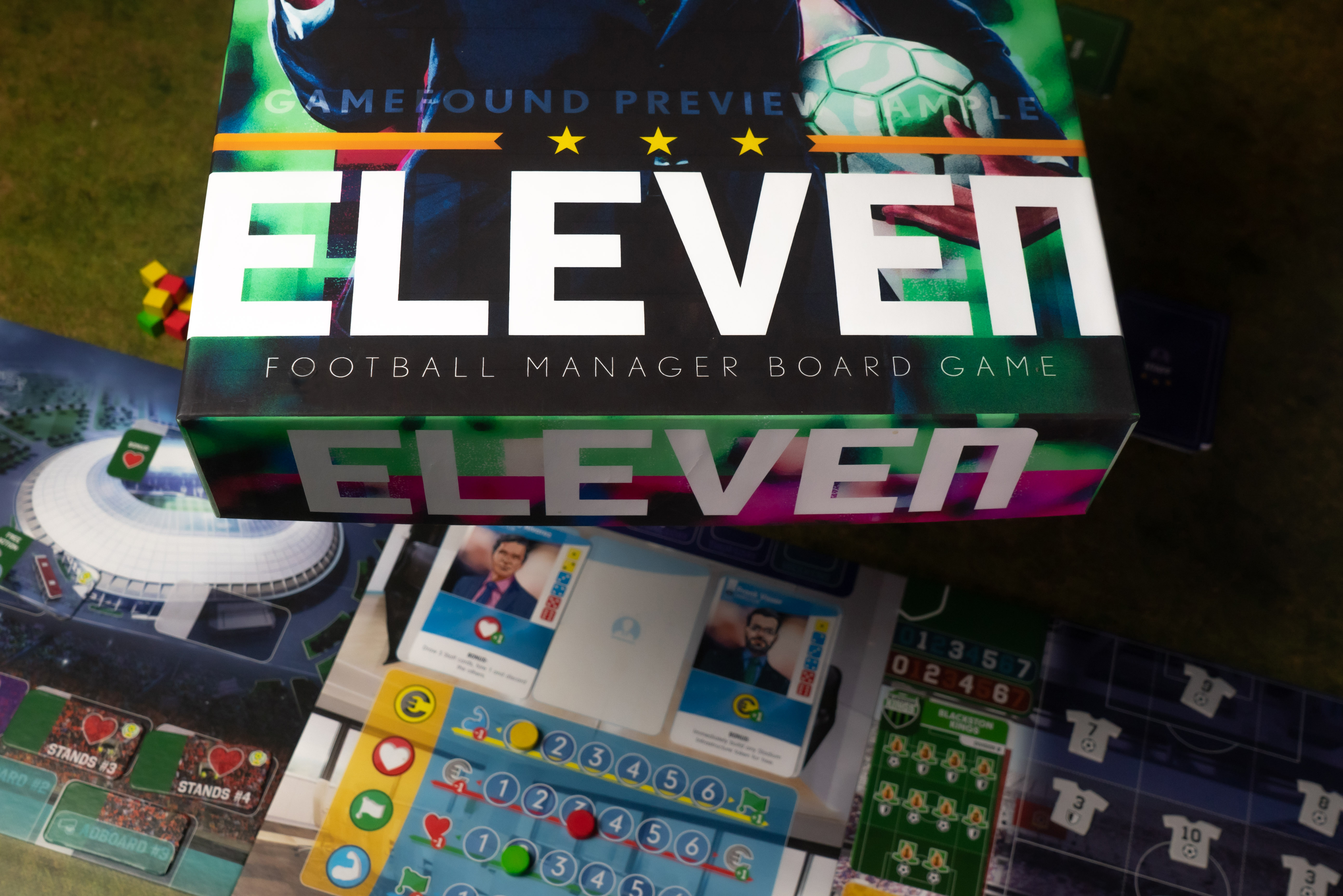 If you manage to survive you will soon move to a bigger club with bigger challenges. The board will expect more of you. In one of the scenarios, you try to turn your club into a financially healthy organization by fighting corruption. In another scenario, you will try to become champions which results in promotions. You will play against more difficult opponents in division 2. Every scenario has its own unique story. I hope you will discover them all. Even if you aren't a solo player, you should definitely give it a try!