Thomas and Portal Team dev at Essen
Finally, we met in person. After years of contact through emails, Skype, WhatsApp, we finally had a chance to talk face to face! Besides discussing essential topics like the career of Denis Bergkamp, we also debated on the solo campaign for Eleven, and I must say, what Thomas is trying to achieve here is impressive. It sounds so much better than what we promised you in the campaign. You will have a real treat, and me… Well, I cannot wait to play it!
Delays!
There is none! Ha!
As for today, everything goes according to the schedule; the base game is ready, expansions are mostly ready, we are moving as planned. The Pledge Manager is planned for January 2022 and then, the production starts!
Busy October!
The whole artwork for the base game is ready, the base game, and all the stretch goals content, including cards you guys designed during the campaign!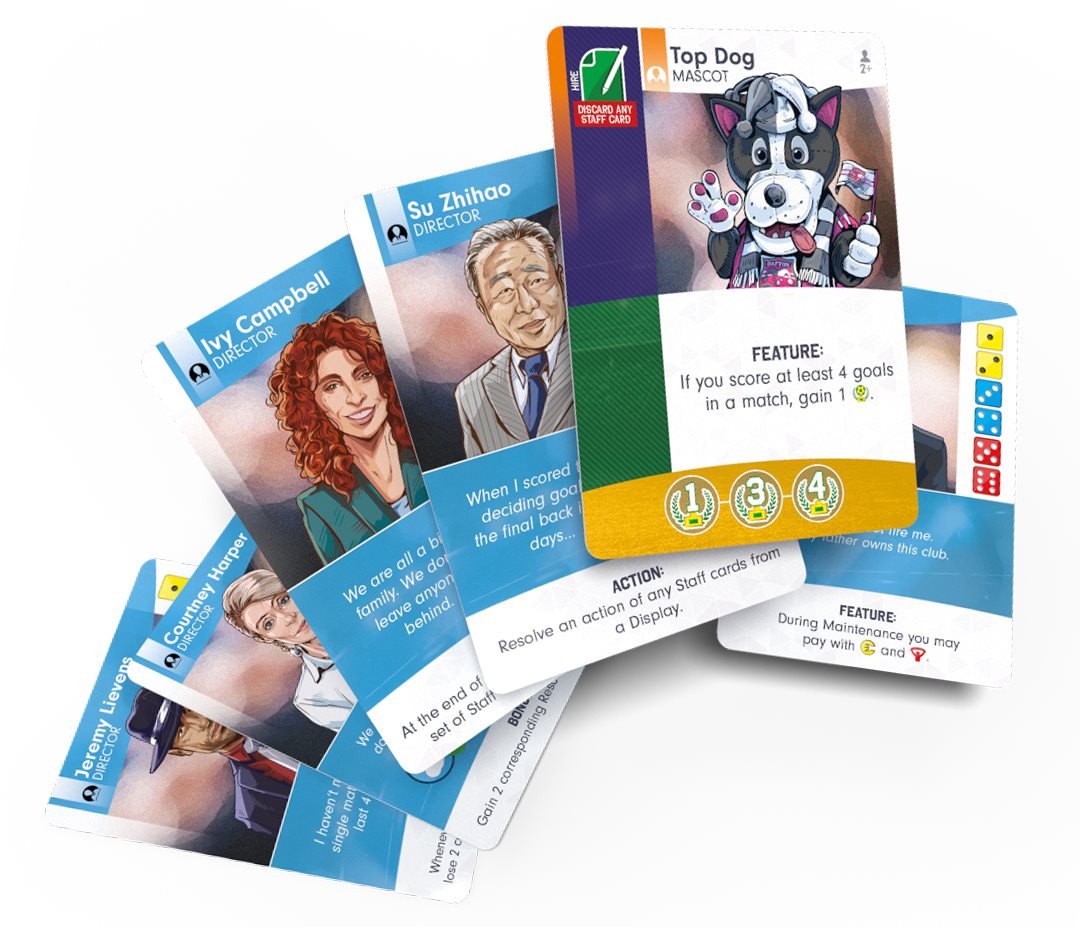 Busy November
As for now, we are working hard to have an updated rulebook with all the changes like goalkeepers or a new match resolving system. We also hope to have an updated mod on TTS in the upcoming weeks.