Gameplay bonus added to the game!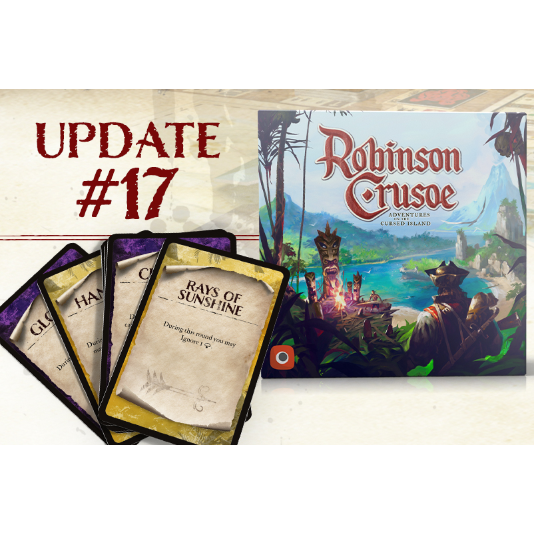 Update #17
Hi there,
It's Thursday, and we have another few updates before the start of the weekend.

Thank you for the ideas for stickers!
Thank you for all the comments with #stickers hashtag. The community suggested a ton of ideas for funny stickers. We gather them all and give them to our art department for the final designs. Thanks for your cooperation here! Some of your ideas will make to the final product!
Wooden dice
There are some concerns I see in the comments about the Horror dice and questions why they differ from the base game dice. I was replying to these questions in the comments, but maybe it needs my general analysis in the Update. Here is the reasoning behind this decision.
I asked my production team to make these dice very different from the base set for a few reasons. The most important is user experience. If you have in the box 24 dice, it is really a get each of them in hand and check all the sides to see if this is "the regular one" or "the horror one." I cannot even imagine a constant flow of comments on BGG and FB of fans driven crazy each time they open the box with the game and check all 24 dice to find the ones they need for this game night (depending on if they play a regular game of horror).
The second reason was obviously the theme. This is a dark horror set, and that's why we went for a more 'native' / 'folk' / 'thematic' look. The action of The Lost City of Z takes place in dark jungles, and players find out about some mysterious tribes. These wooden dice add so much more theme to the experience than regular plastic ones.
The third reason was the fact that we produced dice like that for our previous game (Imperial Settlers: Roll & Write), and in every review, the feedback was that these dice are amazing, heavy, good looking and very unique compared to other standard roll & write games. We were really proud of what we achieved in that production, and we wanted to bring this experience and quality to Robinson fans. If you have any doubts about the look or quality of these dice, please, check any review of the Imperial Settlers R&W game, and you will see how reviewers praise them. This is a high-quality custom product produced locally in Poland, not regular cheap wooden dice from China.
I hope this gives a little bit more background to the reasoning behind the decisions we make in the campaign.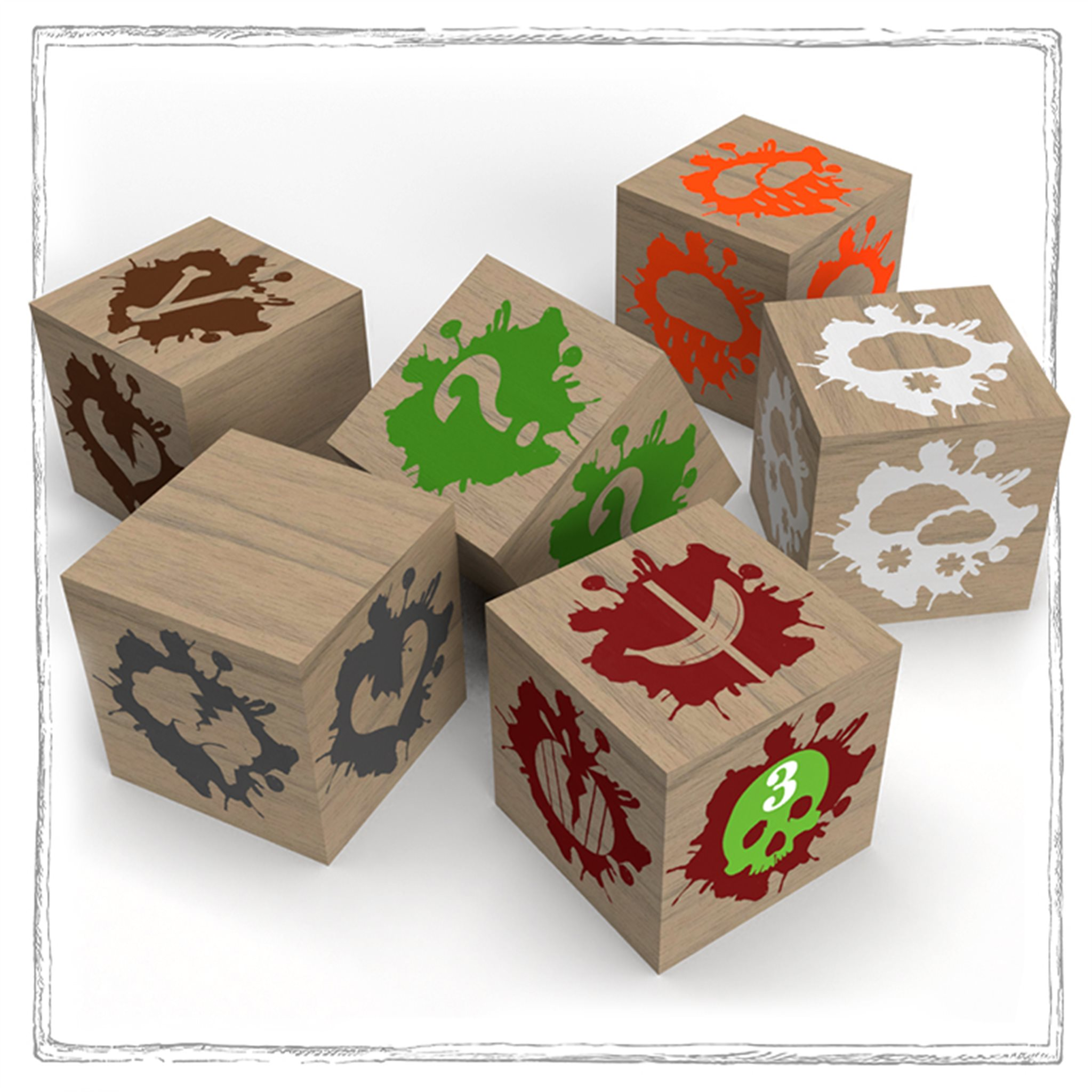 Unexpected stream
Yesterday, our Twitch team did a stream with the gameplay of a brand new scenario for Robinson Crusoe. They played Tomb Raiders – the one that you will find in the Book of Adventures. That was an unexpected surprise, so I didn't even invite you to join them! 🙂
You can still watch the video here
Saturday demo tutorial for new backers
On Saturday, April 10th, at 1 pm EST, we will do a special live stream for all of you who want to learn about Robinson Crusoe. We will do step-by-step tutorial gameplay, and we will answer all your questions about the game. Please, join us!

It's time for a gameplay bonus, and this one is especially exciting! It is a brand new mini-expansion designed for this campaign. In the game, during the Morale phase, you check the Morale track and depending on the level of it, you might get some bonuses (gain Determination tokens) or penalties (lose Determination tokens). With this expansion, a new twist is added to this part of the game!
Dramatic Morale expansion consists of 10 new cards with effects that you resolve if the Morale is very high or very low. In that situation, instead of discarding or gaining Determination tokens, you will draw a card and resolve the special, very thematic effect of the card!
We hope all Robinson Crusoe fans, new fans, and veterans alike will have a great time with this thematic add-on to the game.
IMPORTANT: These cards will be added for free to Robinson Collectors Edition of the game and won't be part of the retail version of the game. Both items will fit into the box.
Thank you for today.
We are slowly reaching the end of the campaign. I'd like to personally ask you for a favor – if you like what we do here, if you think this campaign is good, I'd appreciate it if you post a link to this campaign on your Twitter, FB, or Instagram account. For us, these are the last days. Having you on board and helping us spread the word about this fantastic edition of the game will mean a lot to me. Thank you.
Ignacy