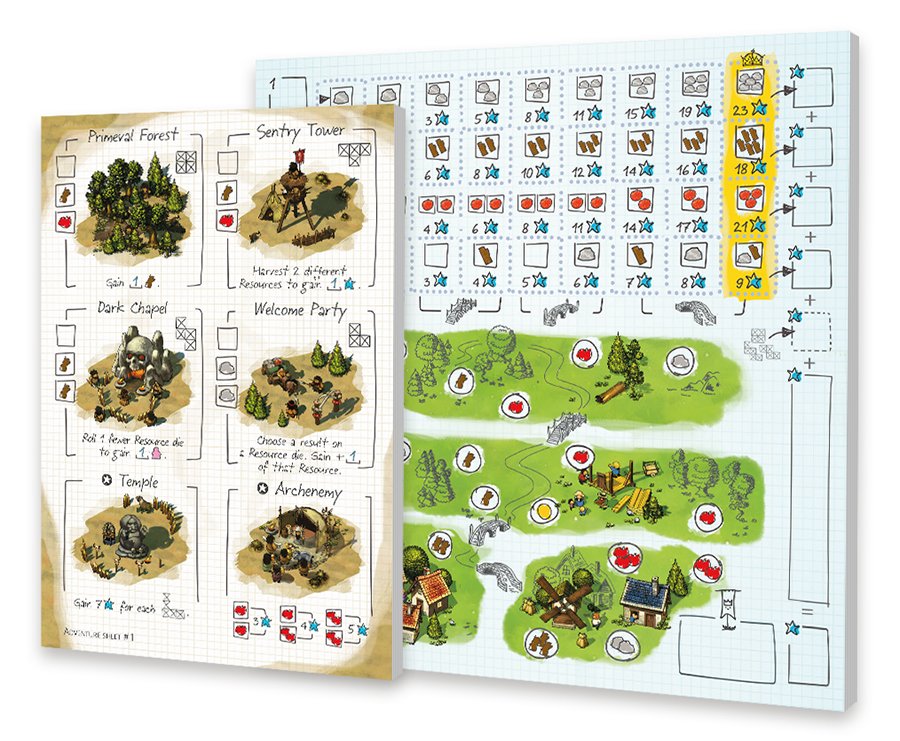 Additional set of Adventure & Empire Notepads allows you to play Adventure mode – originally designed for a solo play – as a full multiplayer experience.
Buy this set and play Adventure mode with more than one player!
Contains:
48 unique Adventure sheets
48 common Empire sheets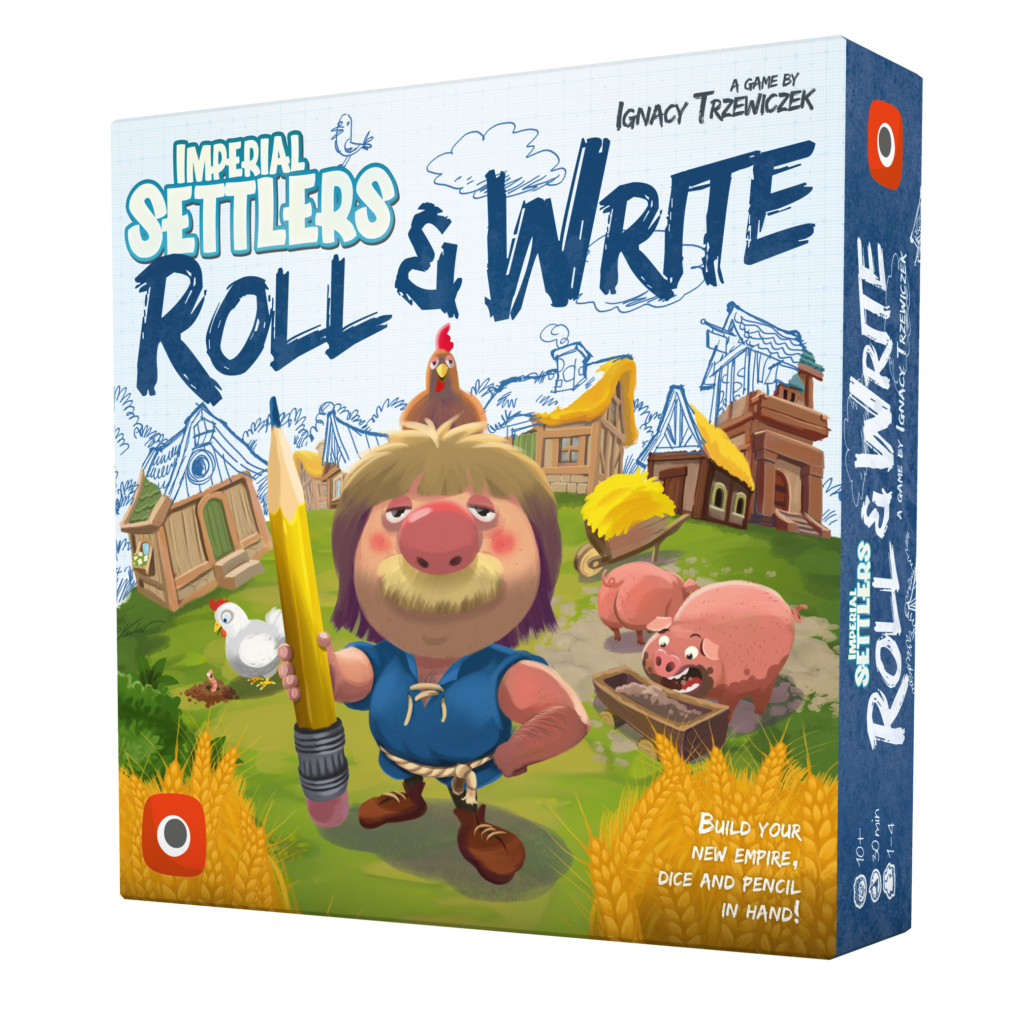 Imperial Settlers: Roll & Write is a stand-alone engine-building game using roll & write mechanics, set in Imperial Settlers universe.
Designed by: Ignacy Trzewiczek
Players: 1 – 4
Age: 10+
Game length: 30 minutes