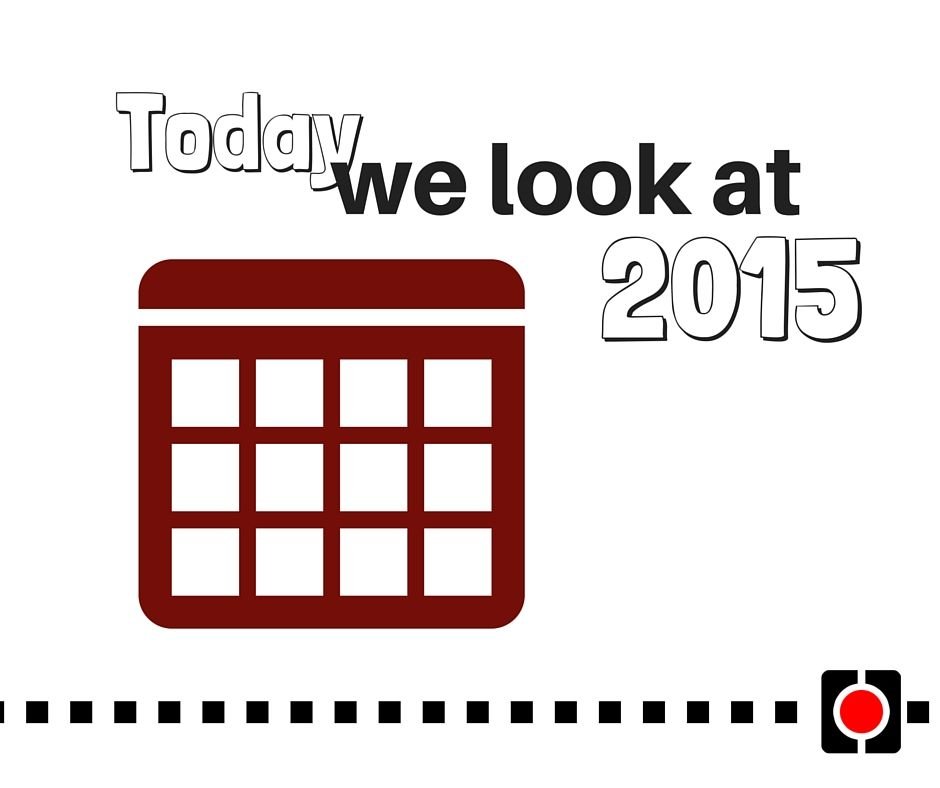 Each year on our Polish site we post a summary of the year. Today, is a new year, and we decided to do it for the first time on our English page! We start first with what we did right in 2015:
Success no 1 – US Appearances
We had a huge increase of our U.S. convention presence. In 2013 we were not able to attend any conventions in the United States. In 2014, we visited Gen Con and BGG.con. In 2015, we were at seven different conventions including all the majors: Gen Con, Origins, BGG.con, and The Dice Tower. Having Chevee Dodd on-board (and group of awesome Portal Team volunteers!) let us achieve amazing things and promote our games.
Success no 2 – Essen 2015
At Gen Con, we had 3 new releases, and over 600 hours of events, including the first English language seminar run by Ignacy.  The show was huge. The peak of the year for us, however, was Essen. We had 8 new releases! In previous years we would bring 2 or 3 new releases. This year, we  tripled+1 (multiplied by 4?!) the number of releases. We also tripled+1 our booth space.  We moved to the major hall, right in the middle of biggest European publishers – our booth was right next to IELLO and Pegasus Spiele. This was our biggest Essen in history and we presented ourselves as one of the major European publishers.
Success no 3 – Hiring
We enter 2016 with 10 people at the Portal Games office and Chevee Dodd as our representative for the US market. We found some great people to hire this year and our team is stronger than ever before. Each new talented, passionate person added a ton of value to the company. This is one of the most important things that happened in 2015 and the influence will continue to grow – this amazing team will bring you great games in 2016 and beyond.
Success no 4 – Getting stronger in Poland
What you don't see much of is our activity in Poland. We published a huge number of great games including Istanbul, Welcome to the Dungeon, all three Tales and Games, and Pixel Tactics. What is more, we announced Polish editions of great new games including Blood Rage! Having not only our own designs in Poland, but also best games from IELLO, Indie Cards and Games, Level99 Games, Pegasus Spiele, and more we become one of the biggest publishers for the Polish market.
Success no 5 – Fans
We have awesome fans. We always had them and we keep finding more and more hardcore fans. We have people who bring us cookies at conventions. We have fans sending us gifts from all over the world. We have nearly 10,000 followers on Twitter chatting with us on daily basis. We experience positive energy every single day. With Ignacy drawing cows at conventions, Chevee running #PortalAtNight chats when Portal Games Poland sleeps, and #askboardgames videos with Ignacy answering questions from our fans on regular, weekly basis we strive to build amazing relationships with you, our fans. That is the #1 purpose of everything we do.
So, 2015 was awesome. There's no denying that. With all that said however, we were not flawless. We made many mistakes and there are things we are striving to improve.
Failure no 1 – Rules
Our rulebooks sucked this year. We have a long history of bad rulebooks. We overcame problems in 2013 and 2014 having pretty decent rulebooks and with no problem at all. We turn around, just to have all those problems strike us in the back of the head in 2015. Rattle, Battle, Grab the Loot, Tides of Time, and Stronghold rulebooks all had a problems and we are so sorry about that. We want to apologize once again. We promise that we are putting forth incredible effort to never have these problems ever again. We had a huge branstorming session about how we work through our rules. We have changed our procedures. We asked for help from our friends. There is change already in motion. This was big failure for us and we promise, we will not fail you again.
Failure 2 – Explanation videos
We did not post all the videos we promised you. In our rulebooks, we promise you that there is a video presenting how to play – we were unable to make and post all of them. We had video for Rattle Battle. We had video for Tides of Time and Covnoy from Rodney at Watch It Played.  We failed with videos for new Neuroshima Hex armies and the Atlanteans video. With more and more games released it is hard for us to keep up but we promise we'll do our best to keep up with the promises. Sorry we failed you.
Failure 3 – The Rest of the World
We focused very hard on the US market and we might have left behind other countries. Although we visited conventions in Italy (three times!), Germany, Netherlands and Norway, we are sorry to say that we did not visit any convention in France or Spain this year. We hope to have a chance to visit our fans in these countries in 2016! The world is a huge place, and as we continue to grow, we will continue to support you, our fans, through our presence at your favorite local shows.