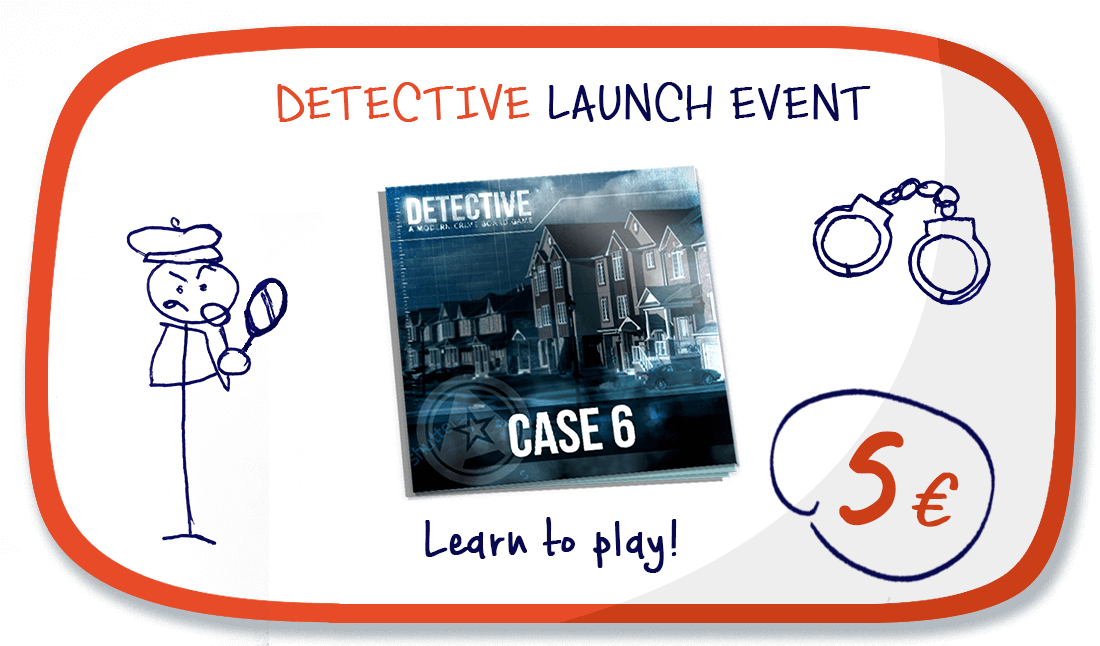 Detective Launch Event with a special, dedicated for conventions Case 6 "Suburbia" to be solved by attendees.
Learn to play the game with the help of designers and writers!
Join us for the game of Detective! We have a special, unique, convention Case 6, titled "Suburbia". Dive into Cleveland's Antares division to solve some crimes at the outskirts of the city. Case 6 is a little bit shorter and easier than the five cases you will play in the main campaign.
Order the ticket via our Portal Games Online Shop.
Ticket eligible only with the Essen pickup option.
Event will take place in "Brussel" room on October 26th (Friday), at 15:00.
More details at our special Essen Pre-orders page: https://portalgames.pl/en/essen-pre-orders/