We have many new armies to bring to the English language. Each new army adds a unique new way of playing the game and will be made available as we continue our efforts to translate the files to English and update the art to be compatible with the 3.0 Edition.
Neojungle
---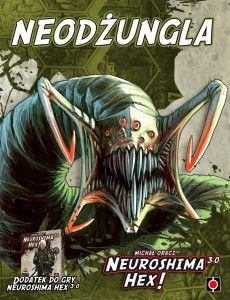 When survivors of humanity started to stand up from their knees after the destructive war, when they were looking in fear to the North, at the terrain occupied by robots, in the South a new threatening force was born, as strong as Moloch, but not as dynamic. Slowly but surely an overwhelming mutated jungle started to grow. It was driven by an ungoverned survival instinct, and with each passing year it devours new kilometers of human earth. It assimilates everything it comes into contact with, changing animals and people into mutated beasts and symbiotic organisms, which enable it to go forward and destroy the next threat. This huge green and ferocious organism was called Neojungle.
---
Sharrash
---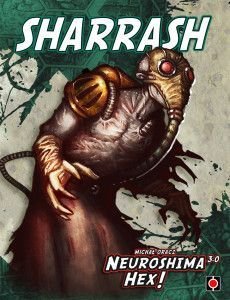 Sharrash is a mysterious and well-organized community of mutant rats endowed with inhuman intelligence. They live underground, in tunnels and canals of the destroyed cities, along with degenerate humans and mutants who serve the Sharrash. They do not allow strangers anywhere near them, fiercely defend their nests, and their fighters will not hesitate to give their life for the pack.
---
Smart
---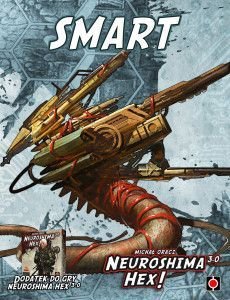 Smart is a part of Moloch, which has reached the southern part of the continent, where following fights with humans it was cut off from its origin, and found sanctuary deep inside the Neojungle. It resembles Moloch less and less with every passing day. Smart has completely disregarded directives, which have so far been followed by Moloch's electronic brains and started producing strange half machines combined with living organisms, including regeneration capable biodroids, micro robots functioning as parasites equipped with technologically advanced electromagnetic weaponry. Most Smart bases are hidden deep underground and whatever happens there stays behind a veil of mystery, hidden from both humans and Moloch.
---
Steel Police
---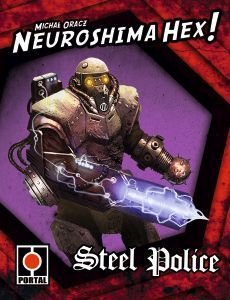 Steel Police is a wandering brigade of law and order fanatics, claded in the pre-war, experimental power armor. Chemicals applied by the armor and cybernetic enhancements increase the organism's abilities at the expense of the psyche – Steel Police officers will automatically respond to anything the program identifies as threat or crime. They appear out of nowhere and pacify the area amid the roar of explosions and gunfire.
Vegas – Vegas felt the effects of the war to a lesser extent than the majority of US cities and is one of a few surviving civilisation centres, where you can live a higher life standard than in most parts of the ruined continent. Vegas has also become villains' Mecca, a place where they caught the scent of money making possibilities. Everyone knows today that in Vegas you can get everything you wish for, provided you can pay the right price. Vegas' strength does not lie in a strong army, or heavy weaponry, but in the wealth, machine programming and human manipulation skills.