And Portal Games crew will be there, with many games, promos and tables to play them all! Check out our special Essen 2017 seminars, panels, Play With Designer and other activities!
---
Portal Games Essen 2017 Booth #3O118
We are in hall 3, at booth number 3-O118 – in the same place as the year before. But this time our booth will be much bigger! That means more products, more awesome deals for you and an opportunity to play the games we all love! Please come and visit us or just say hi!
You can find our booth #3O118 here: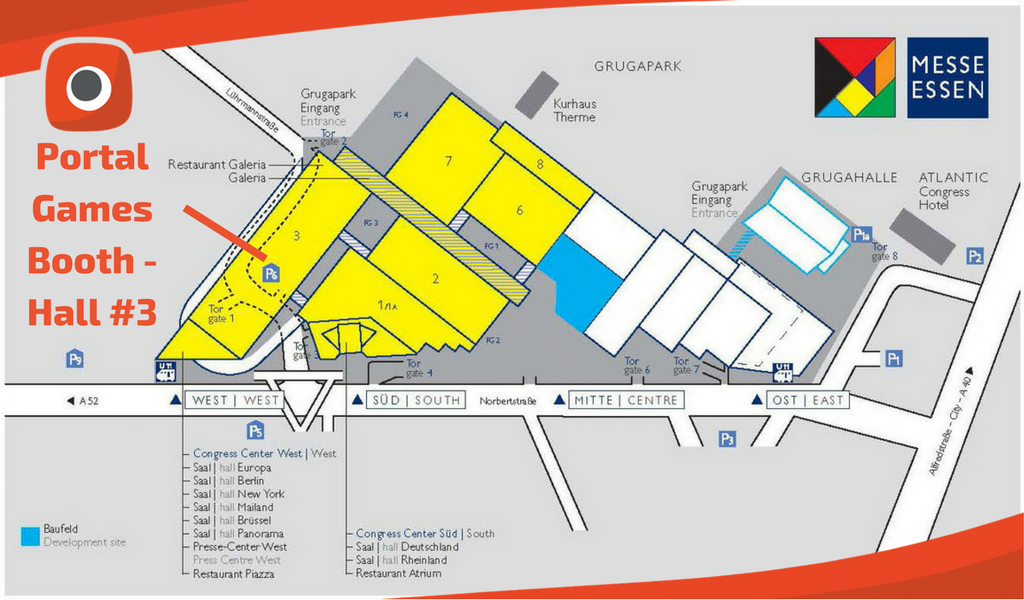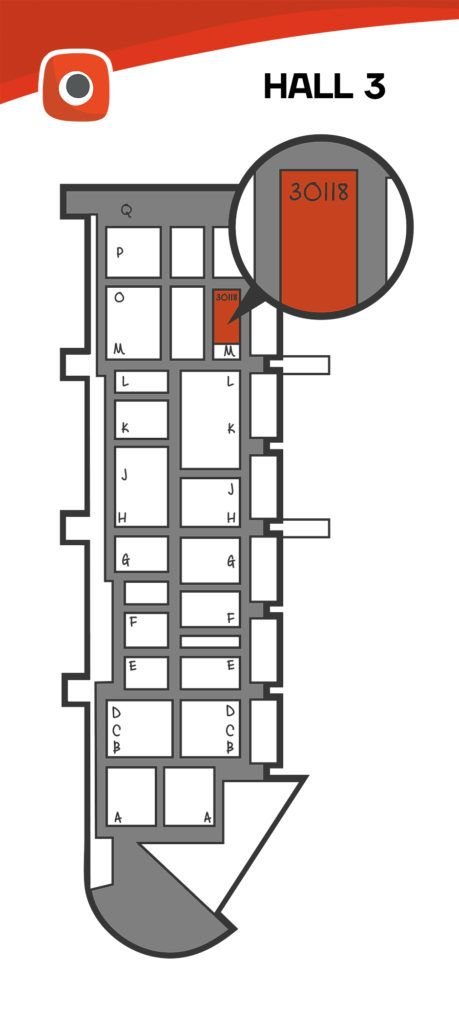 You can find our Mailand Conference Room here (click for more details):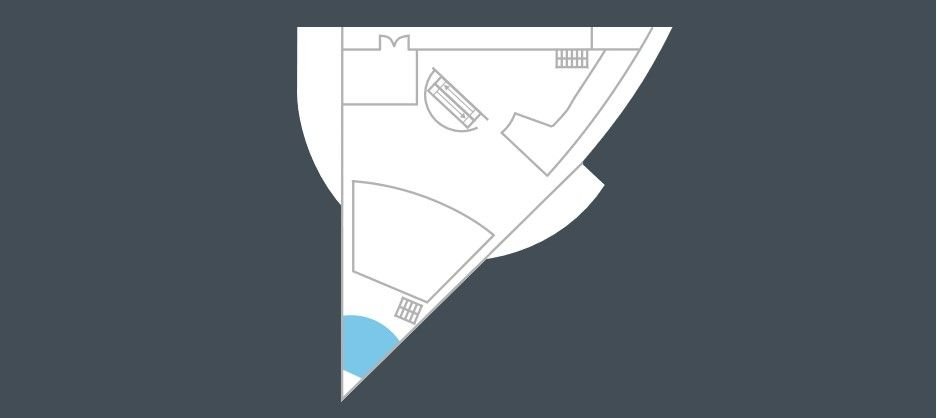 ---
SPIEL '17 Preview
Portal Games will have four new titles for you at Essen Spiel 2017 – Alien Artifacts, First Martians, Cry Havoc: Aftermath and Iron Gang. You can check them on the Board Game Geek Spiel'17 Preview here. If you remove our Portal Games filter, you will see every game featured at Essen. Please leave a thumb up for our games, if you believe they are the hottest titles this year!
---
Portal Games awesome guests & friends!
Meet them at our Booth #3O118!
Get an autograph!
Play with designers!
We offer you a unique opportunity to play Alien Artifacts with the designers! Learn how to play one of the hottest releases of the fair and talk about game design process.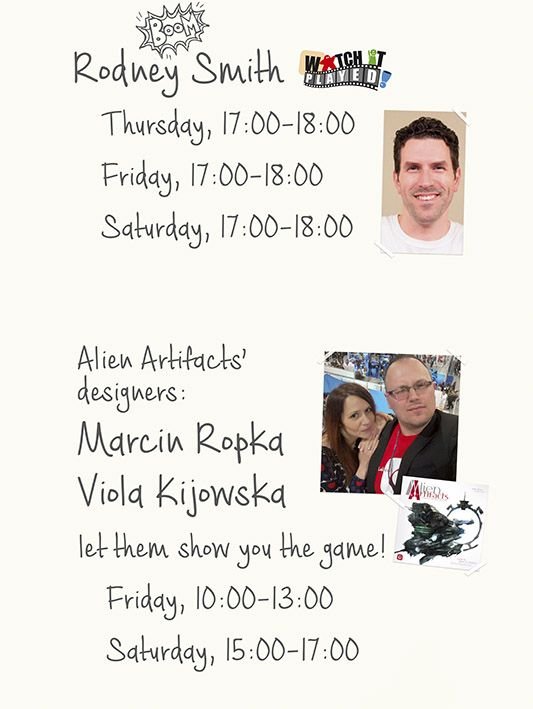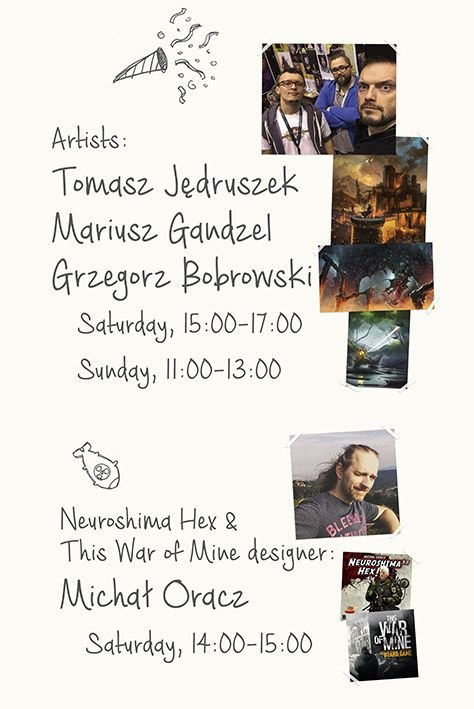 Don't miss them!
---
Thursday, October 26 we have three events in Mailand conference room – don't miss it!
Presentation and demo game of Alien Artifacts
10:00 (10 AM) – 13:00 (1 PM); Thursday, October 26
Our special guests – Viola Kijowska and Marcin Ropka, designers of Spiel'17 release Alien Artifacts, will run a short seminar and talk about the process of designing the game. Then, they will invite you to participate in an open gaming event!
Poral Games Keynotes and Q&A
13:00 (1 PM) – 14:30 (2:30 PM); Thursday, October 26
Ignacy Trzewiczek, president of Portal Games, will present new releases and talk about titles just announced during the fair!
Learn about all exciting new games that Portal Games has for you.
Second part of the seminar will be a Q&A session for Portal Games fans. If you have any questions please come and we will gladly answer!
---
14:30 (2:30 PM) – 18:00 (6 PM); Thursday, October 26
Take part in the very first international tournament for Neuroshima HEX! 3.0 and become Essen 2017 Champion!
We are proud and honored to inform, that the tournament will be hosted by our special guest – Michał Oracz, designer of award winning games like Neuroshima HEX or This War Of Mine.
Useful files:
Neuroshima HEX! 3.0 Tournament Rules
Neuroshima HEX! 3.0 Tournament Card
Neuroshima HEX! 3.0 Tournament Referee Protocol
---
See you at Essen Spiel 2017